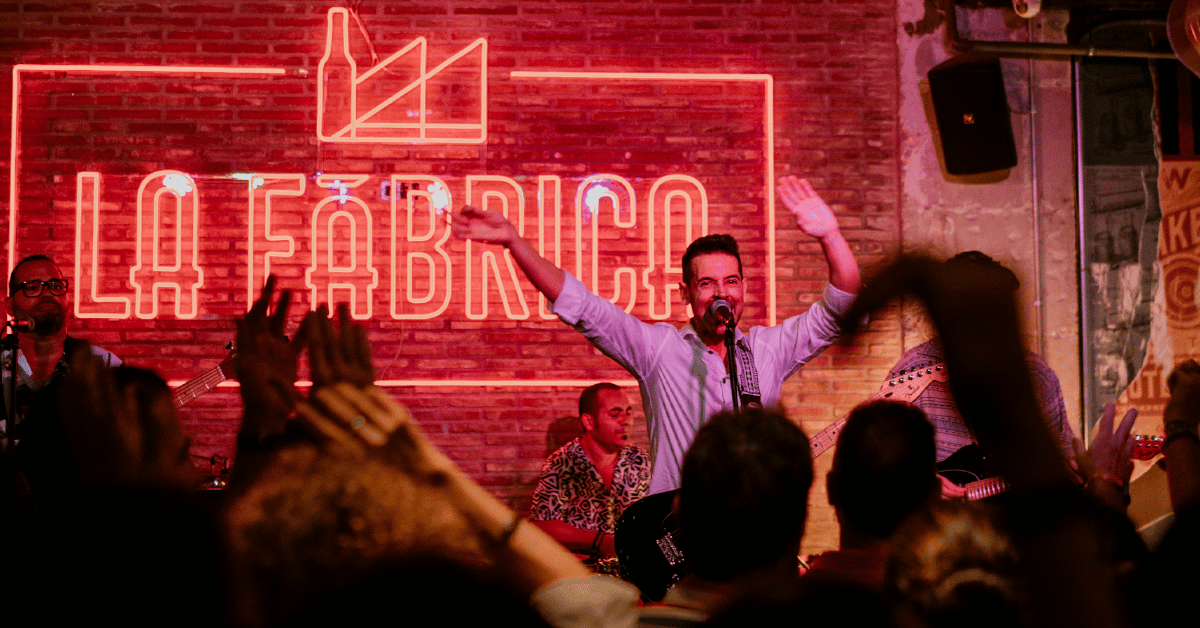 Do you already know the Preámbulo programme? Are you planning an express trip to Málaga? Are you looking for different plans in the capital? If so, do not worry because Grupo Premium has plenty of varied activities, and all of them are included in the wonderful Preámbulo programme: a comprehensive agenda that is being continuously updated by our team so that you will stay tuned with everything that is planned in each of our Grupo Premium spaces: today, tomorrow and next month. Endless experiences, leisure, and cultural events will delight everyone.
This way, you can plan ahead so you don't miss any of the best artistic, cultural, musical, and gastronomic events. Decide what to do and when. Our proposals suit all kinds of interests and tastes. All of them are easily accessible in our Malaga events calendar, where you can discover all the information with a single click. Keep reading and find all the details!
La Fábrica Is About Modernity and Tradition
Bendito, Batik, and Yubá Experience: Gastronomic Heaven
Culture and Cocktails Are on the Agenda
La Fábrica Is About Modernity and Tradition
La Fábrica is one of Grupo Premium's spaces where many leisure activities and live shows are held. This iconic and alternative venue is located in the centre of Malaga, particularly in the Soho district, the home to a revival of local street art. Its modern and innovative design is suitable for events of all sizes. Have fun and show your dancer side at the karaoke evenings. Let yourself be carried away by the feelings of the live music sessions, whether they are flamenco pieces, rock, jazz… All with a local touch. Delight yourself with the voice of some of our best artists from Malaga, Andalusia, Spain, and abroad.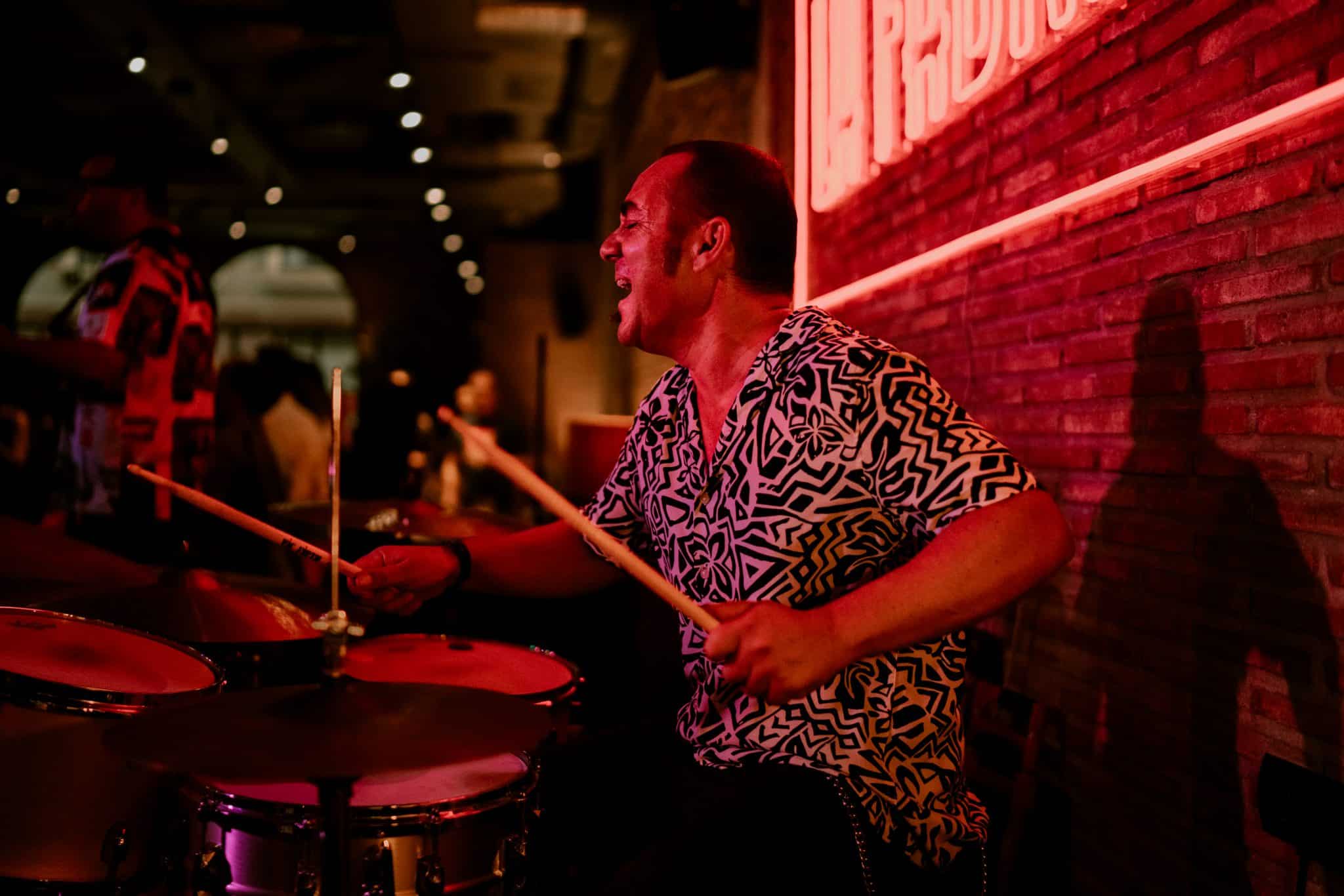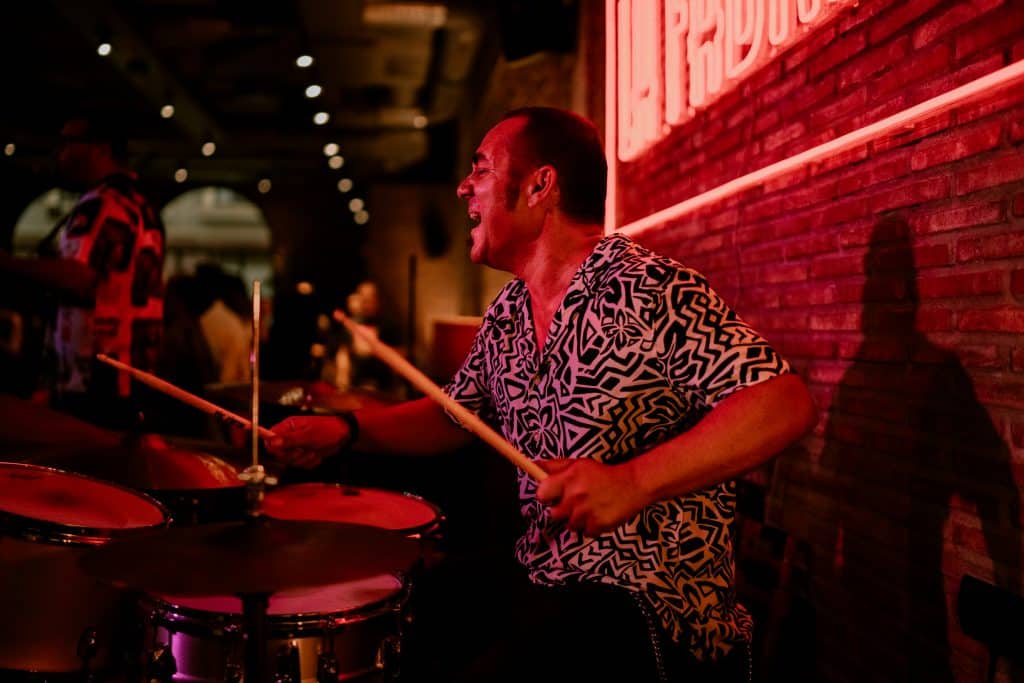 However, suppose you feel like discovering the background of La Fábrica and visiting every corner of its facilities to discover how our masters elaborate some of the best craft beer delicacies you will ever try. In that case, you can always book a visit with tasting included, individually or as a group.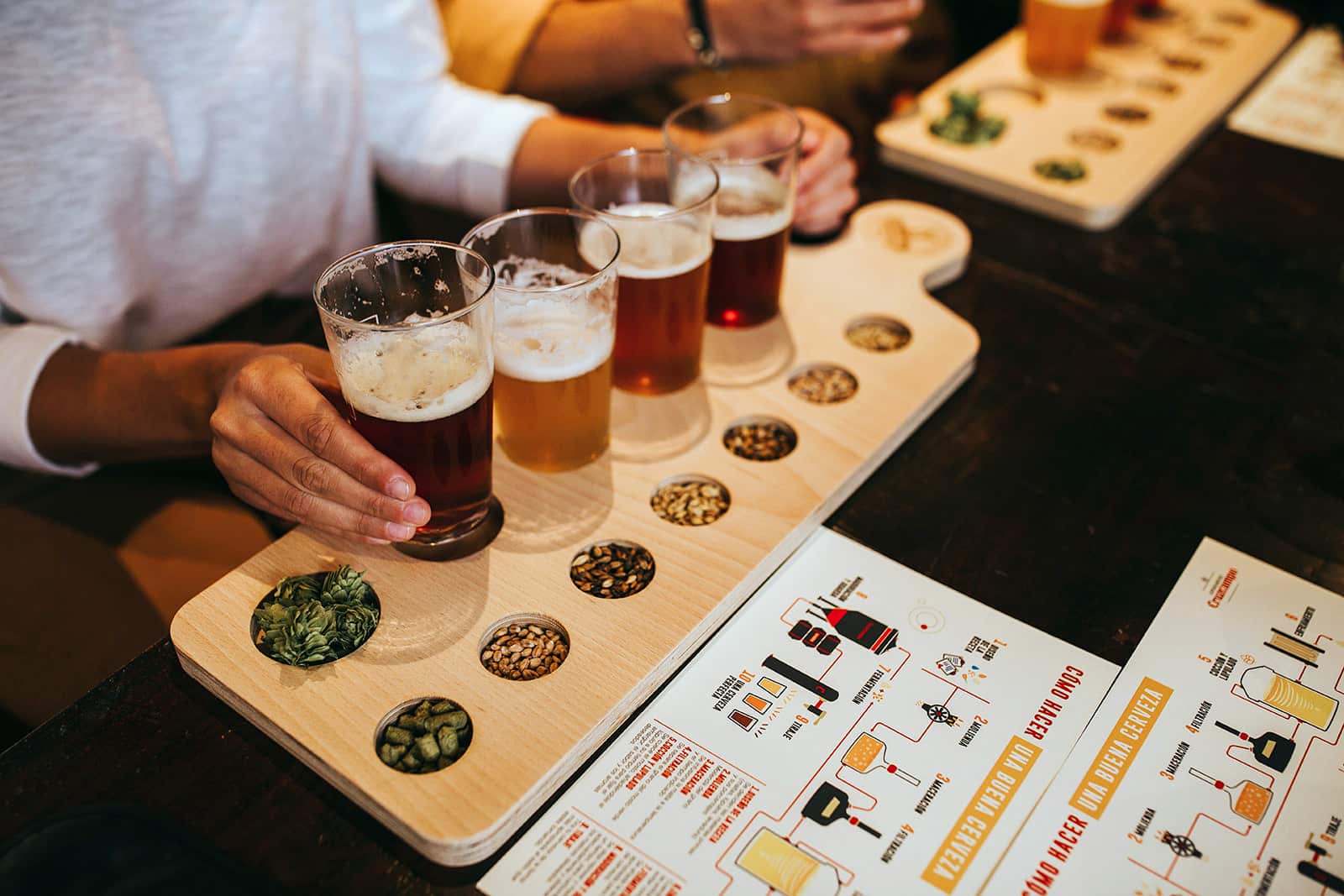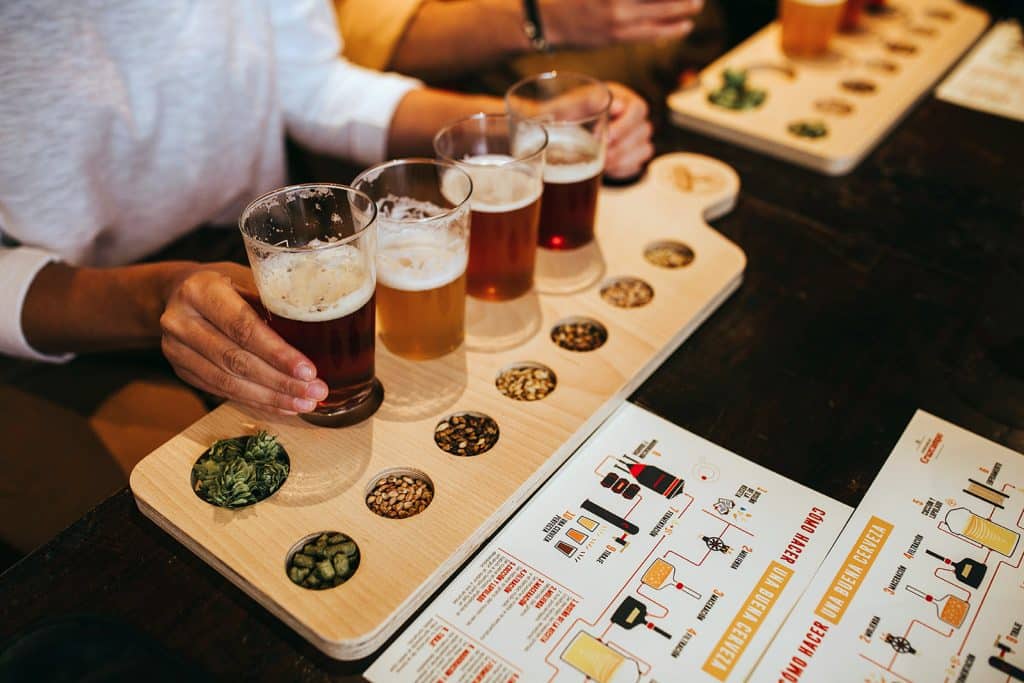 If our events make you lose track of time, which is logical when we have so much fun, you can always look at our menus or tapas and taste some of our most demanded gastronomic delights.
Bendito, Batik, and Yubá Experience: Gastronomic Heaven
If, after spending a busy day in Malaga, you want to free up your schedule and enjoy your leisure time differently, Grupo Premium has three spaces where you can live some of the most noticeable gastronomic experiences of your stay in Malaga. Who said that eating is not an art and nothing but a show?
If you are a true foodie, either local or international, and you already have an idea of what Mario Rosado's cooking is like, you'll love this experience even more. At our restaurant Bendito we offer you something different and innovative that will touch all your senses. Whether in the main dining room, at the bar, or on the terrace, something extraordinary happens at Bendito: show cooking, special menus, gastronomic days… The sky is the limit!
Furthermore, Batik will let you enjoy the best gastronomy and great views. Over the last few times, the Batik restaurant has provided us with the opportunity to enjoy art and photographic exhibitions and even a special menu in which each course was accompanied by a live flamenco "palo" (Flamenco dance show). Can you think of a better way to celebrate culture? Pleasure for all the senses.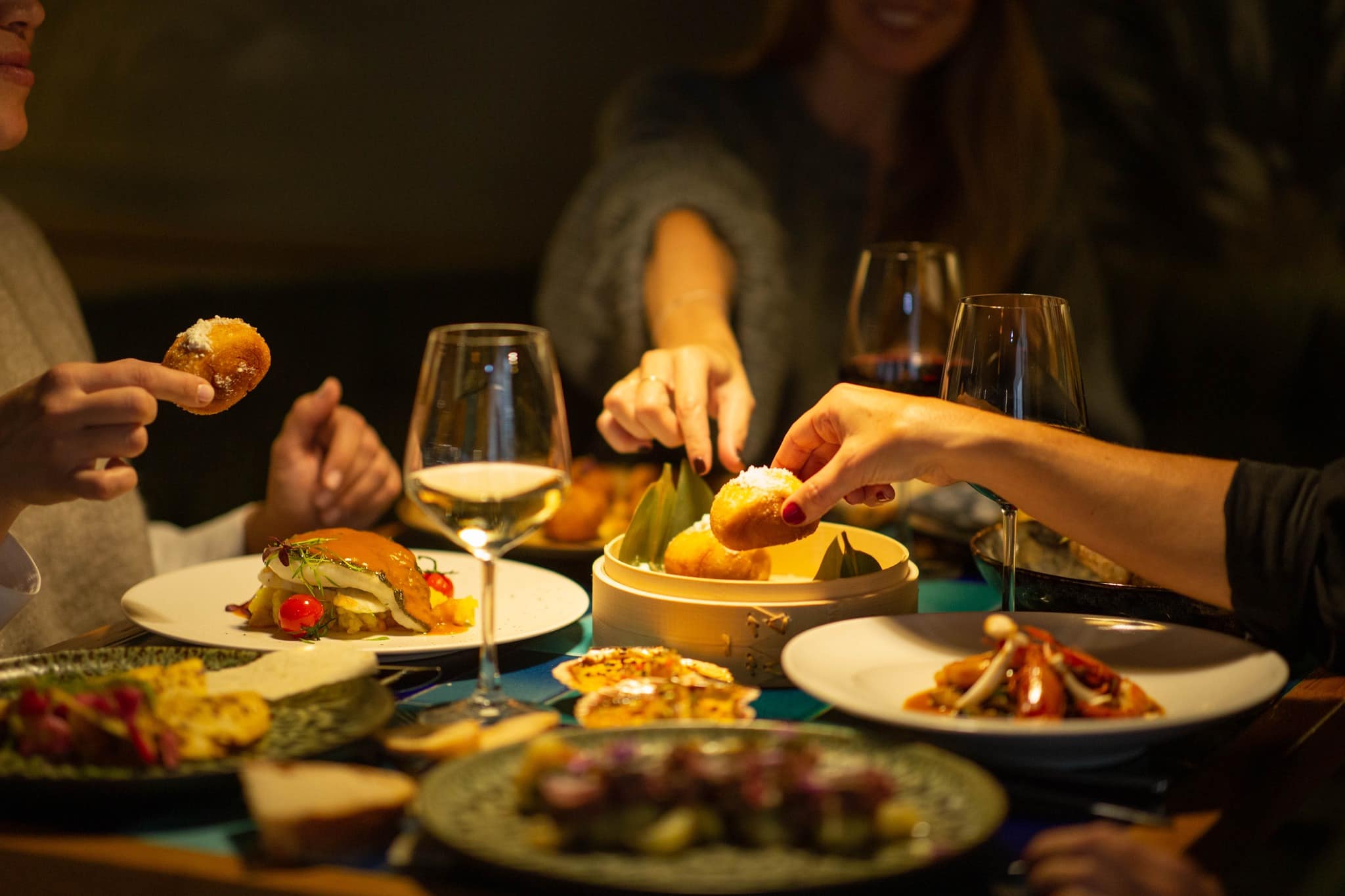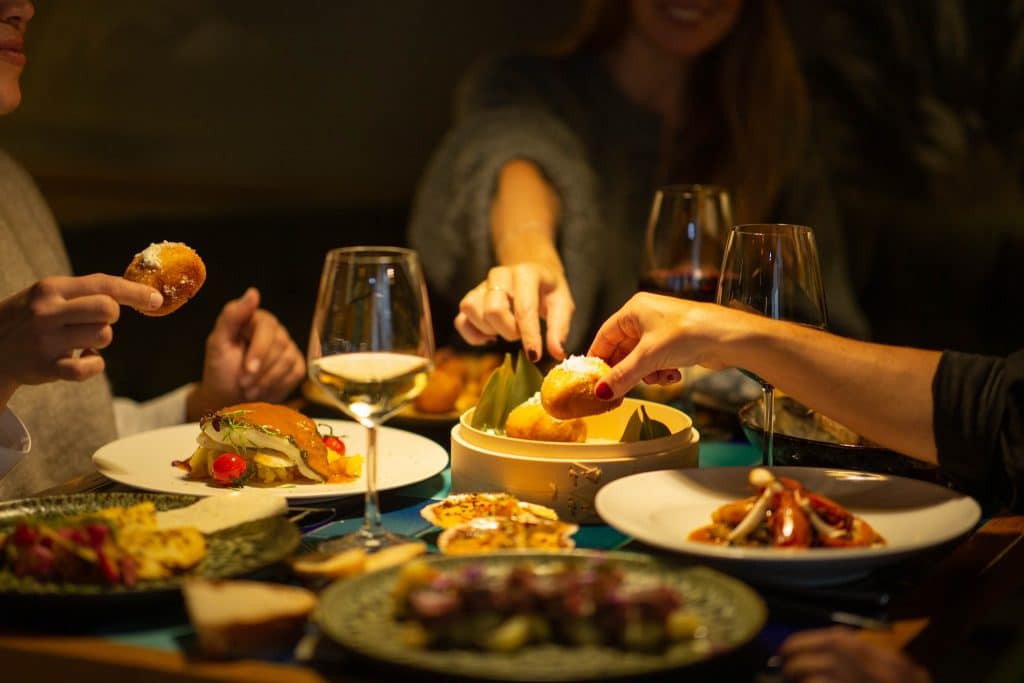 Finally, there is the perfect leisure plan for those looking for sophisticated and unforgettable gastronomic offers. If you browse our Preámbulo programme you will find all the information related to Yubá Experience. It is an intimate space with a limited seating capacity of 10 people, offering unique gastronomic experiences. Try flavours from all over the world paired with a twist of Malaga and bring in all your senses to appreciate the finest nuances. Travelling is a sensorial matter at Yubá. If you are a fan of the gourmet lifestyle, then we recommend you come and try this experience first-hand.
Culture and Cocktails Are on the Agenda
Another of the common suggestions in our Preámbulo leisure programme is our cocktail bar. If we combine four terraces in privileged locations in the old town with first-class cocktail professionals, you can only get an explosive cocktail that you'll want to savour time and time again. However, there's more to our terraces than just cocktails. Showcookings, private events, exhibitions, special menus from our restaurants, and the leading local holidays are celebrated on our terraces with a distinctive flair.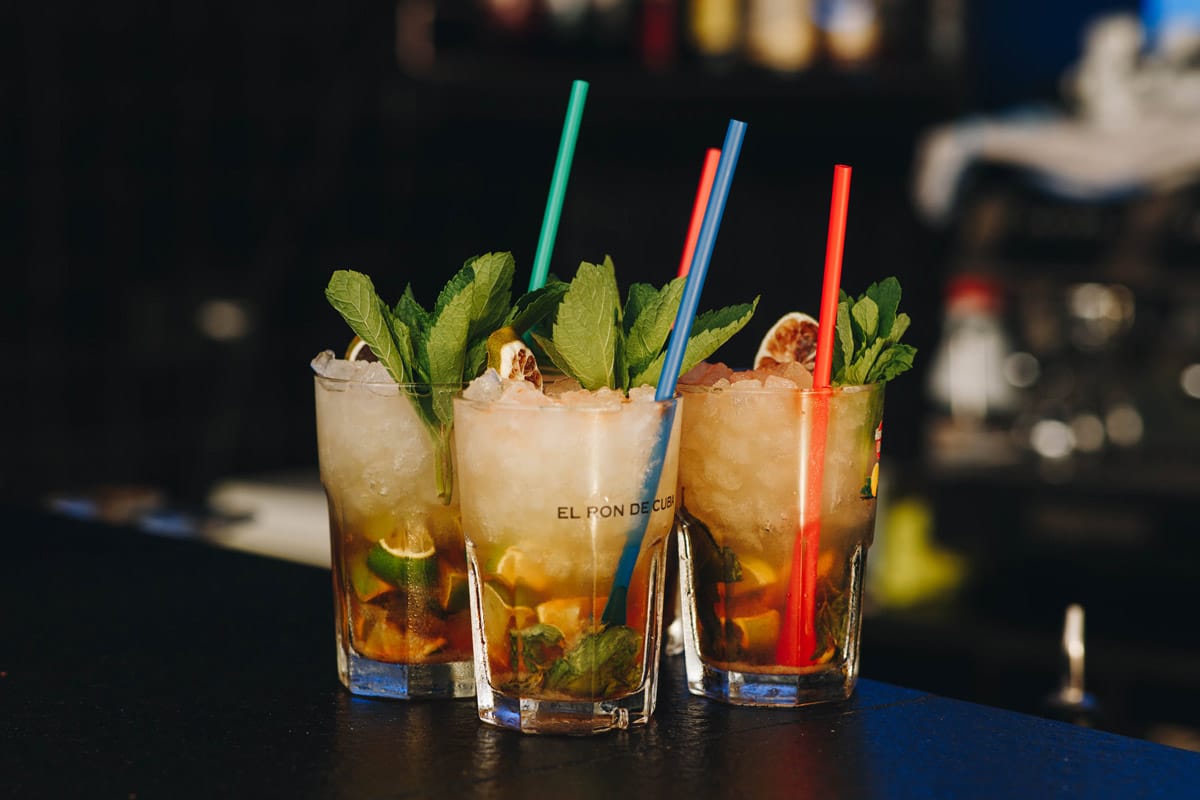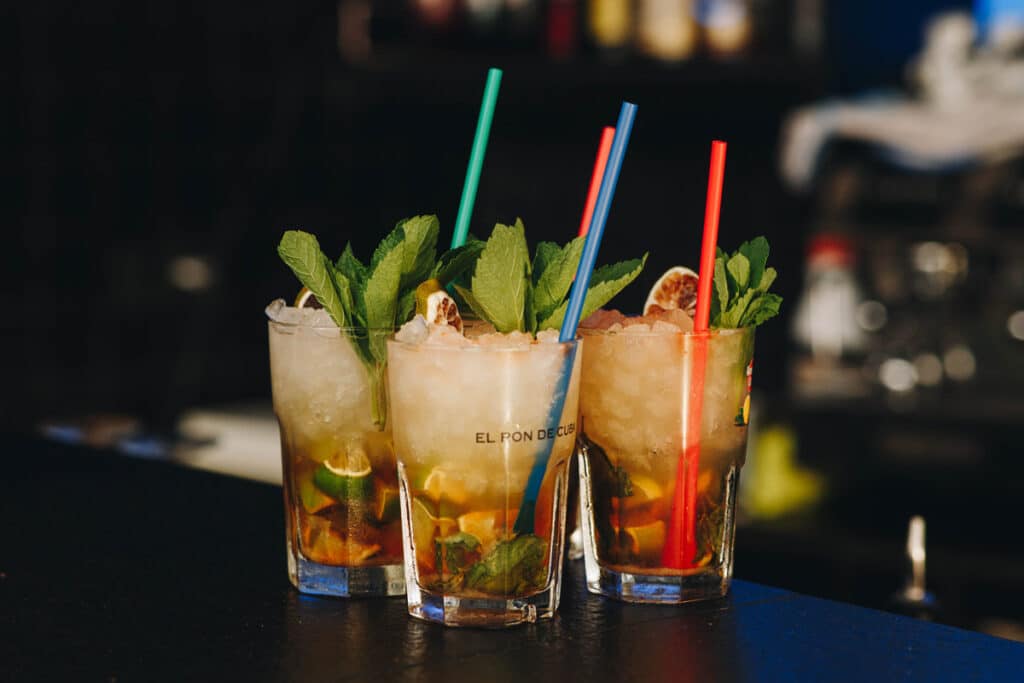 With such a packed leisure programme, including options for all tastes and moments of the day, you will feel that your visit to the centre of Malaga falls short. As the name describes, this is only the "Preamble" of what is yet to come. At Grupo Premium, we know it is impossible to stop time, but we do our best to help you make the most of it. We're looking forward to seeing you!