Discover Malaga Premium Apartments on Calle San Telmo
Malaga Premium Apartments offers a selection of 14 superior quality apartments and duplexes on the central Calle San Telmo that will surprise you with their careful design and spacious terraces, perfect to enjoy privileged views and the fantastic local climate. Its enviable location, only 1 minute from the emblematic Calle Larios, will make it your preferred starting point for your urban adventures in the capital of the Costa del Sol.
Like our apartments on Calle Granada, our accommodation offer on Calle San Telmo has everything you need and expect from a Premium accommodation to feel at home.
However, we also want to surprise you beyond your expectations. That's why we offer a 24-hour reception service to solve any unforeseen issues or help you with your needs right away. Booking a table at Bendito? Dinner at Batik? The solution is one phone call away.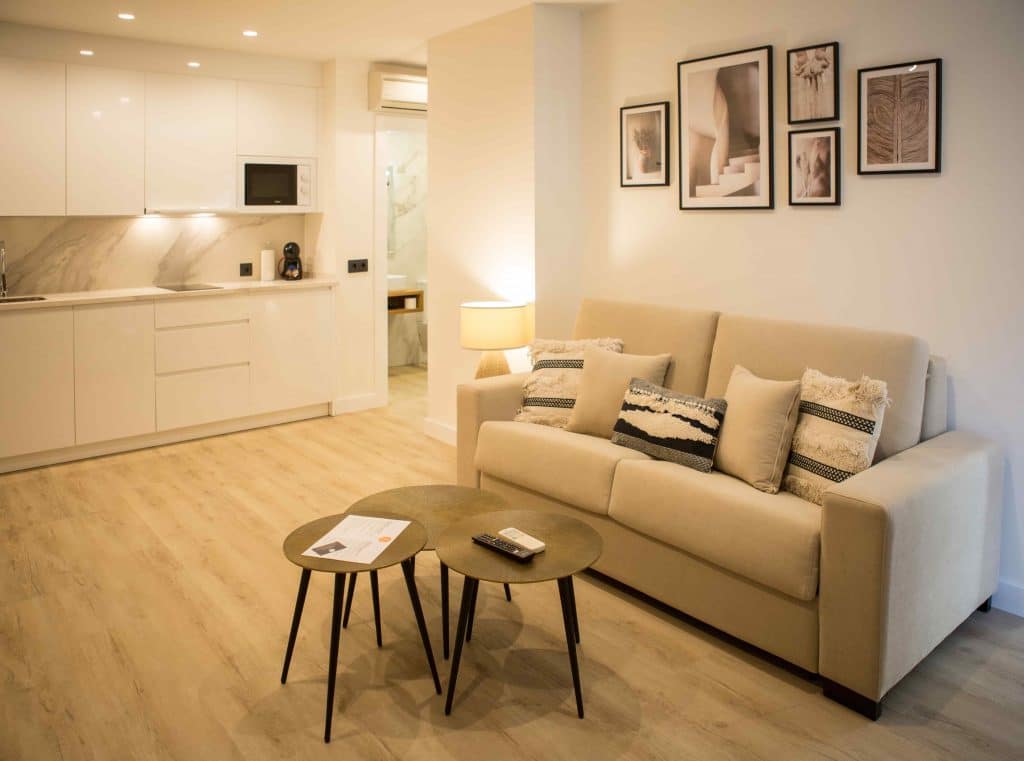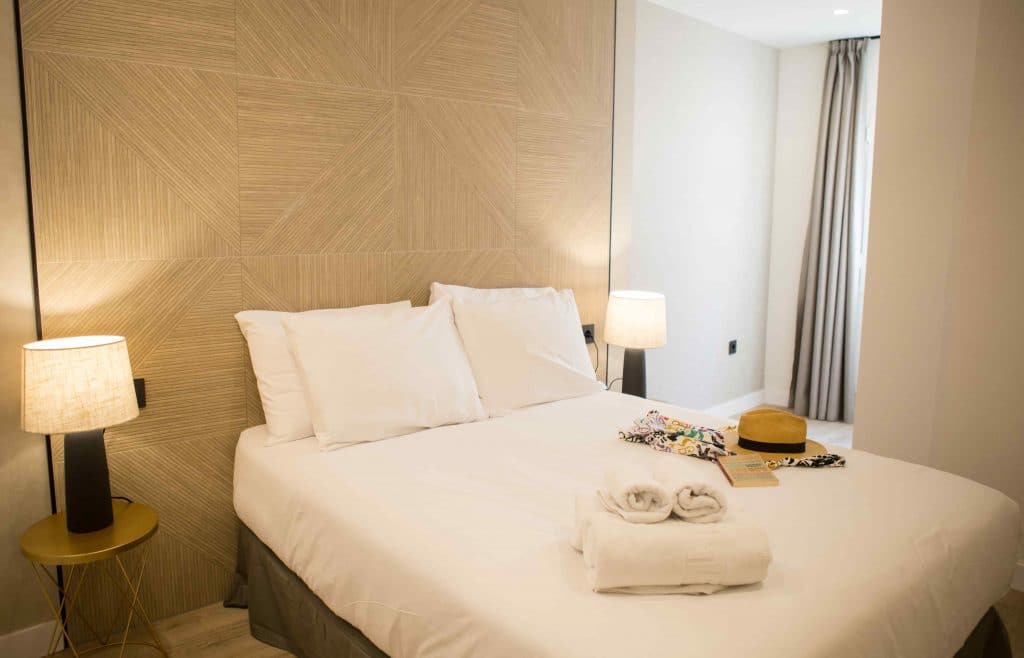 Experience downtown Malaga from above
Relax and let yourself be surprised by the cocktails, the atmosphere and the views from the sixth floor of Malaga Premium Apartments on Calle San Telmo.
La Terraza de San Telmo offers a unique and exotic atmosphere where you can wind down after a long day of sightseeing and exploring. Thanks to its ethnic style, here you'll find the ideal atmosphere to enjoy a relaxing afternoon or watch the best Malaga sunsets. Will you join us?