Malaga Premium Apartments: Calle Granada and beautiful rooms
Malaga Premium Apartments first opened on Calle Granada, one of the most emblematic historic streets in downtown Malaga. The street offers a multitude of restaurants, terraces and shops, and also connects to some of the main tourist attractions in the city, including the Picasso Museum, the Echegeray Theatre, the Plaza de la Merced, the Cathedral and the Alcazaba of Malaga. The ideal starting point for urban travellers eager to discover a cosmopolitan city full of activities just for you.
Malaga Premium Apartments offers a total of 18 rooms, including one-bedroom apartments, carefully designed studios and penthouses with a terrace, of superior quality and with category 2 to make your visit to our trendy city a unique experience: a Premium event. The spacious rooms feel cosy thanks to their vibrant colours and Nordic-style furniture, inspired by the Austrian artist Ernst Caramelle. They also have everything you need to become your home from home in the city centre, as well as a 24-hour reception service.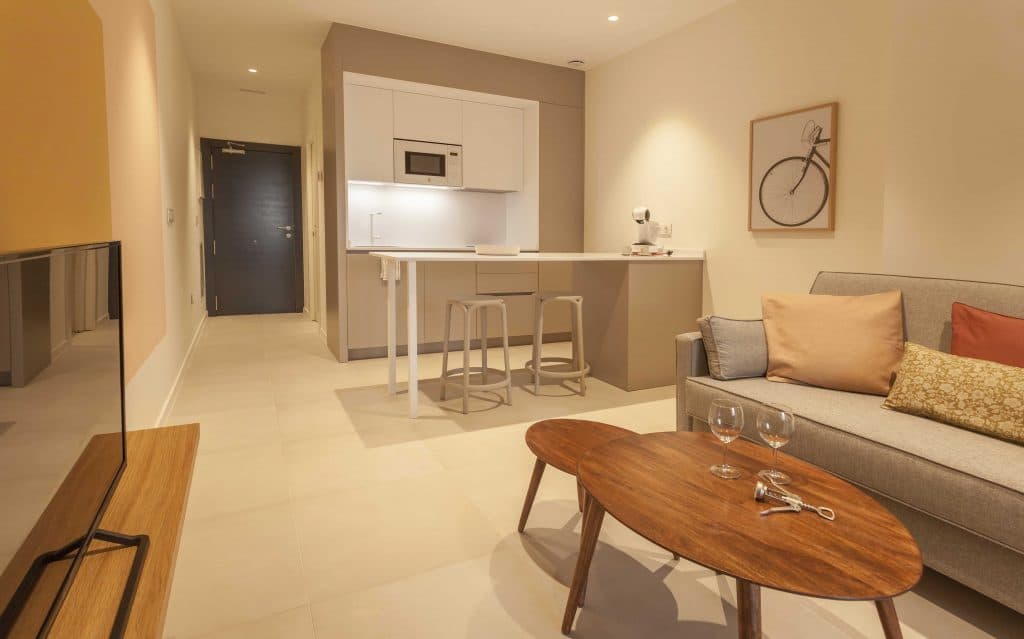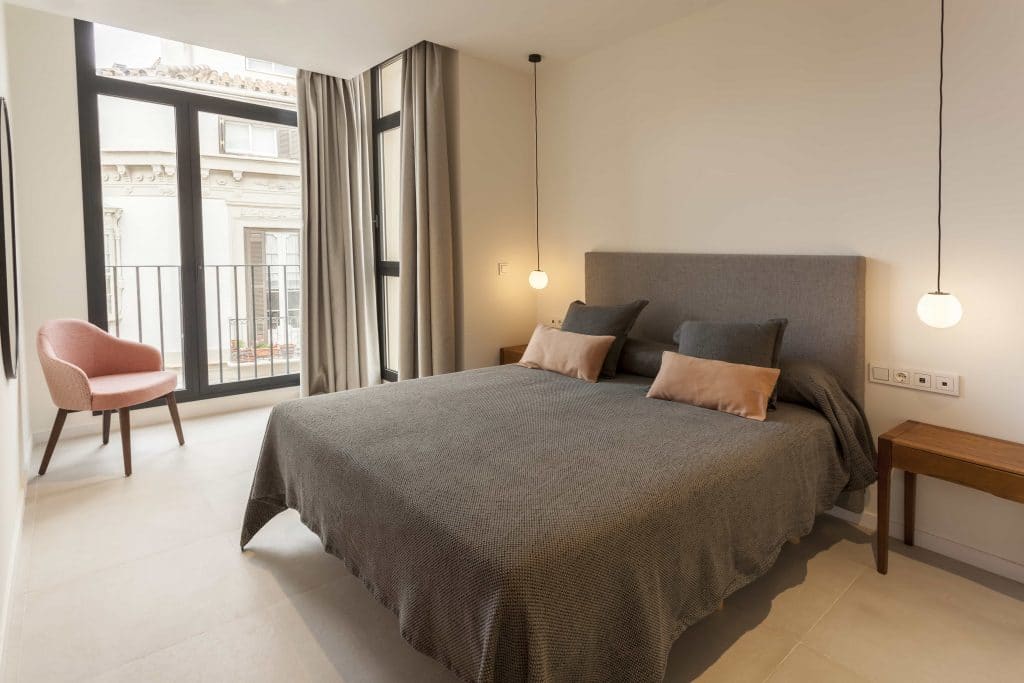 Savour Premium cocktails in the heights
The highlight of your stay will be our rooftop bar in the heart of the city: La Terraza del Quizás, located on the sixth floor of Malaga Premium Apartments on Calle Granada.
Here, you can enjoy spectacular views of the city and the main tourist attractions, while disconnecting and relaxing with a good cocktail in a privileged and unique environment. This way, Grupo Premium offers an outdoor retreat with top cocktails and a chillout atmosphere. The ideal end to a full day exploring every corner of Malaga.