Lounge Area
At La Terraza del Quizás in Malaga, located on the sixth floor of the Apartamentos Málaga Premium in Calle Granada, you'll find an indoor area or lounge with a boho hippie chic style, combining the bright colours and light-hearted feel typical of young people during the 60s with the bohemian trend and modern sophistication.
With a capacity of 35 people, it's the ideal space for gatherings among friends, small events, or any other occasion you may have in mind.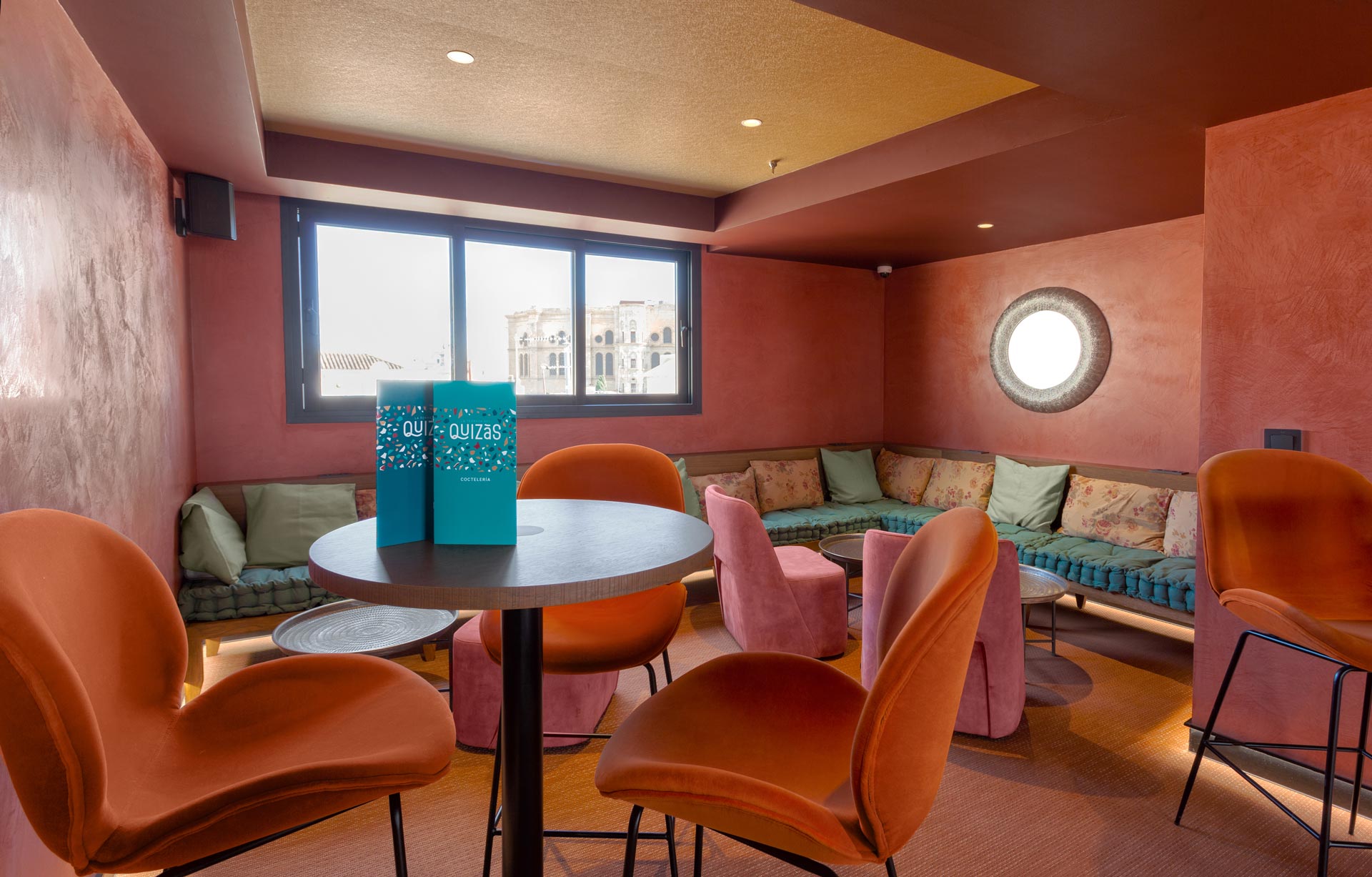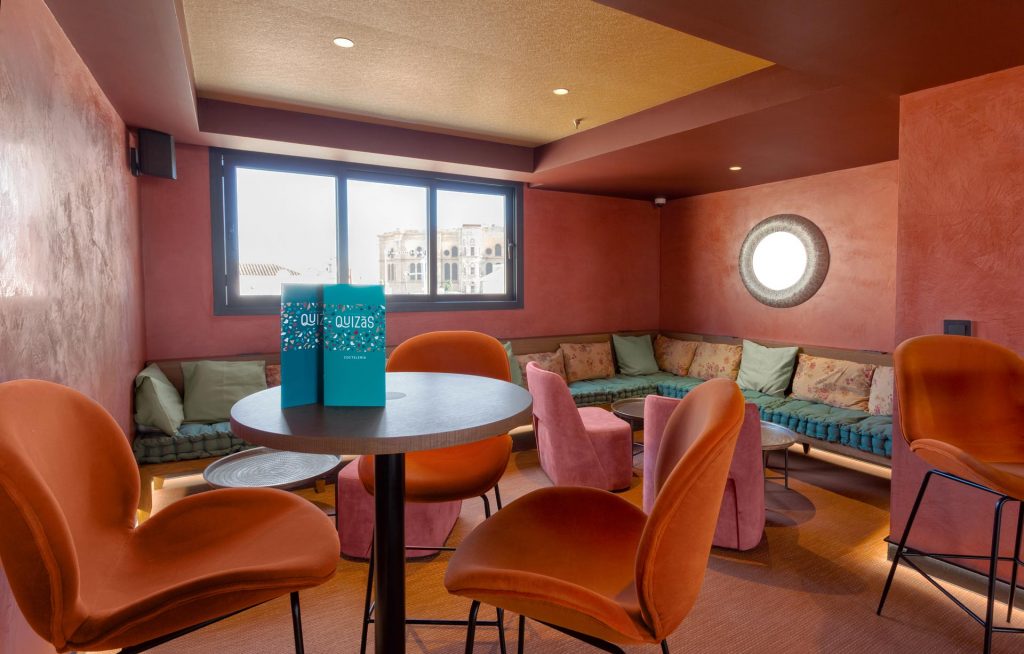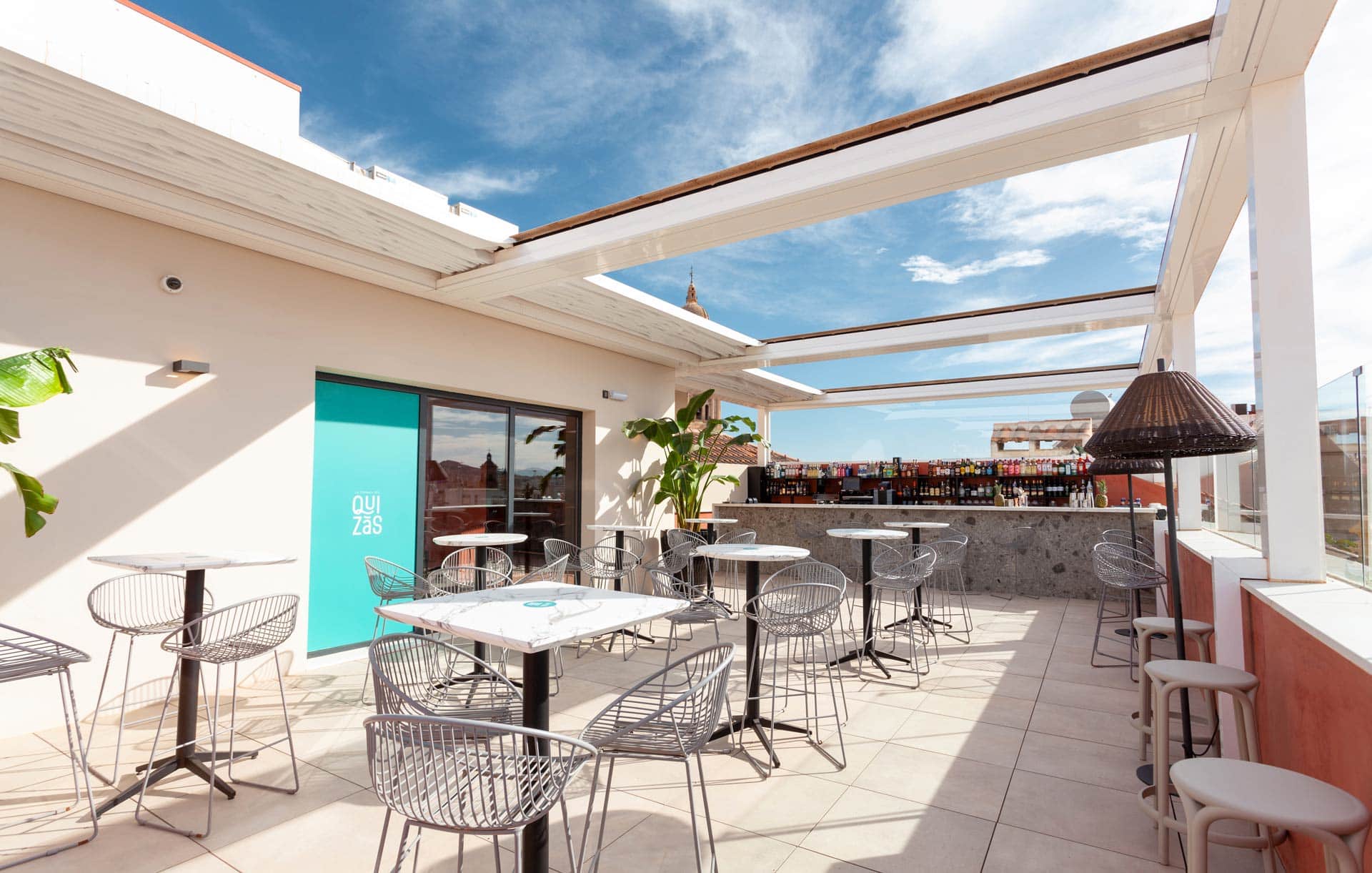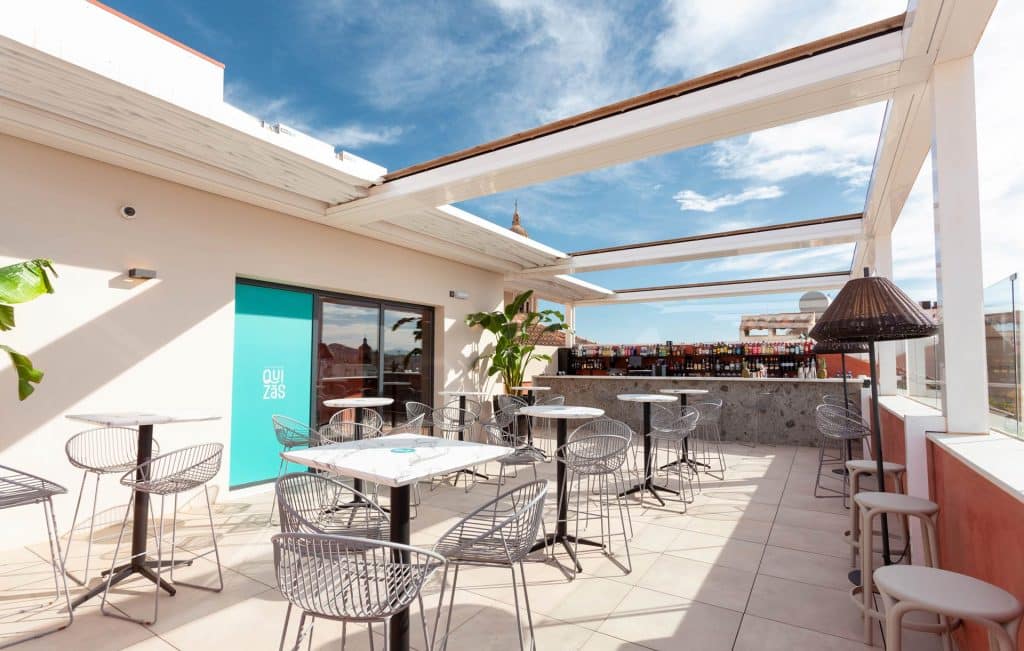 Customised Events Organisation
At La Terraza del Quizás in Malaga, our spaces adapt to you and your needs. If you want to hold an outdoor event at a central rooftop bar with a total guarantee of success, La Terraza del Quizás is your go-to place. Create a memory that will stay with your guests long after the event is over, and celebrate in a space that is original and bold, with spectacular views of Malaga as a backdrop.
Our experienced team, made up of professionals in the organisation of events, will be at your disposal to help and advise you so that on that day, everything goes perfectly. Your guests take home a unique memory of your celebration. The rooftop bar also has a covered area so you can take shelter if the weather's not on your side, as well as an indoor air-conditioned space.
Outdoor Terrace
Besides its cosy indoor area, La Terraza del Quizás in Malaga also has an outdoor terrace with a capacity for 80 people. Its exotic setting and light-hearted ambiance make this rooftop bar the best outdoor space to hold your event, where you can unwind with friends, feel the atmosphere of the city centre and enjoy the beautiful Mediterranean landscape all around you.
In addition, to make the experience complete, you can always ask our expert team, who will be happy to answer any questions and satisfy any needs you may have regarding the organisation of your event.