A unique space to relax
La Terraza de San Telmo in Malaga, located on the top floor of the second building of Malaga Premium Apartments on Calle San Telmo, has everything you need to make every visit an unforgettable experience. Thanks to its pleasant ethnic style that transports you to exotic environments, this Malaga rooftop bar creates the ideal atmosphere to relax in the afternoon or to contemplate a beautiful sunset.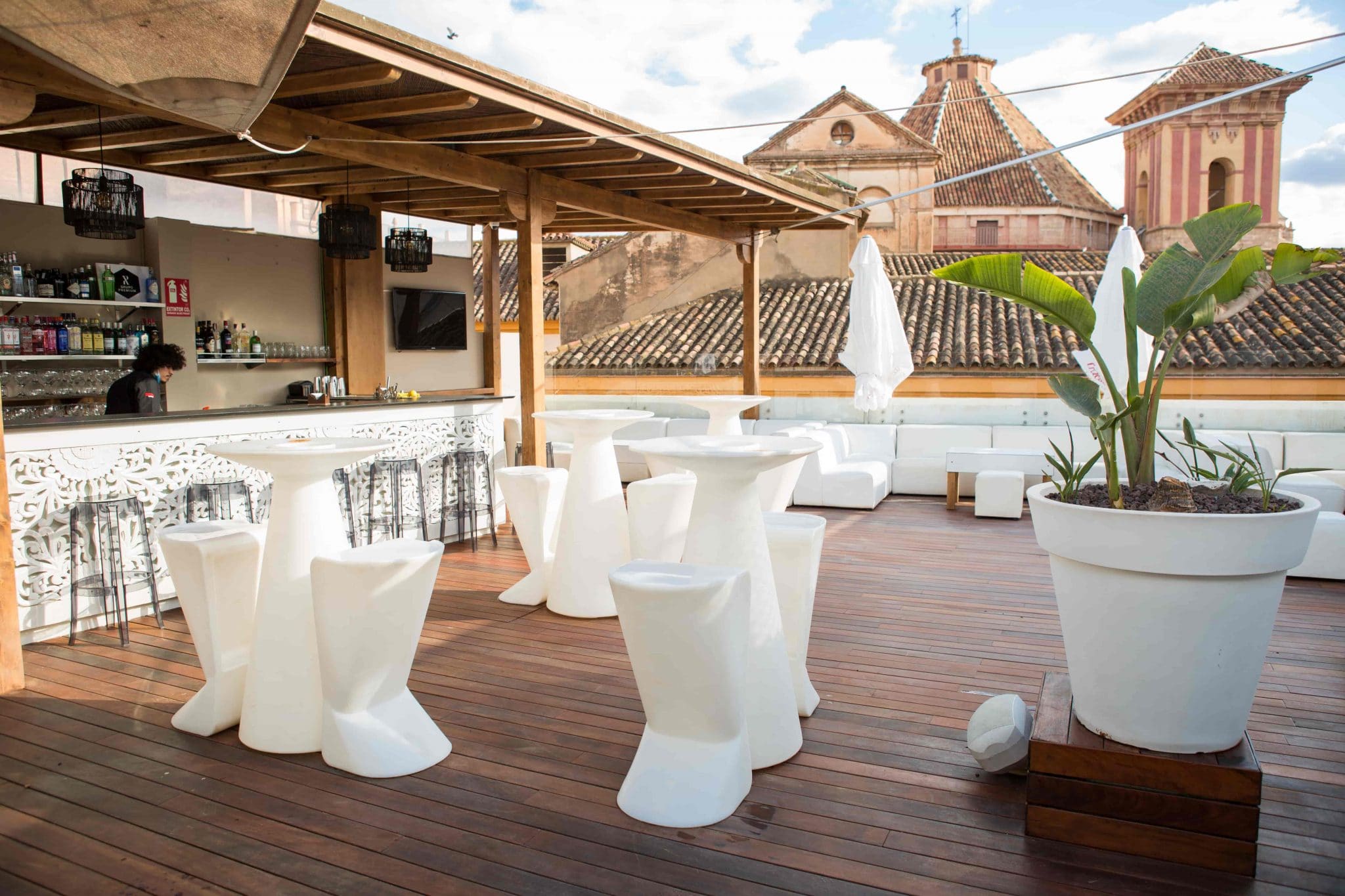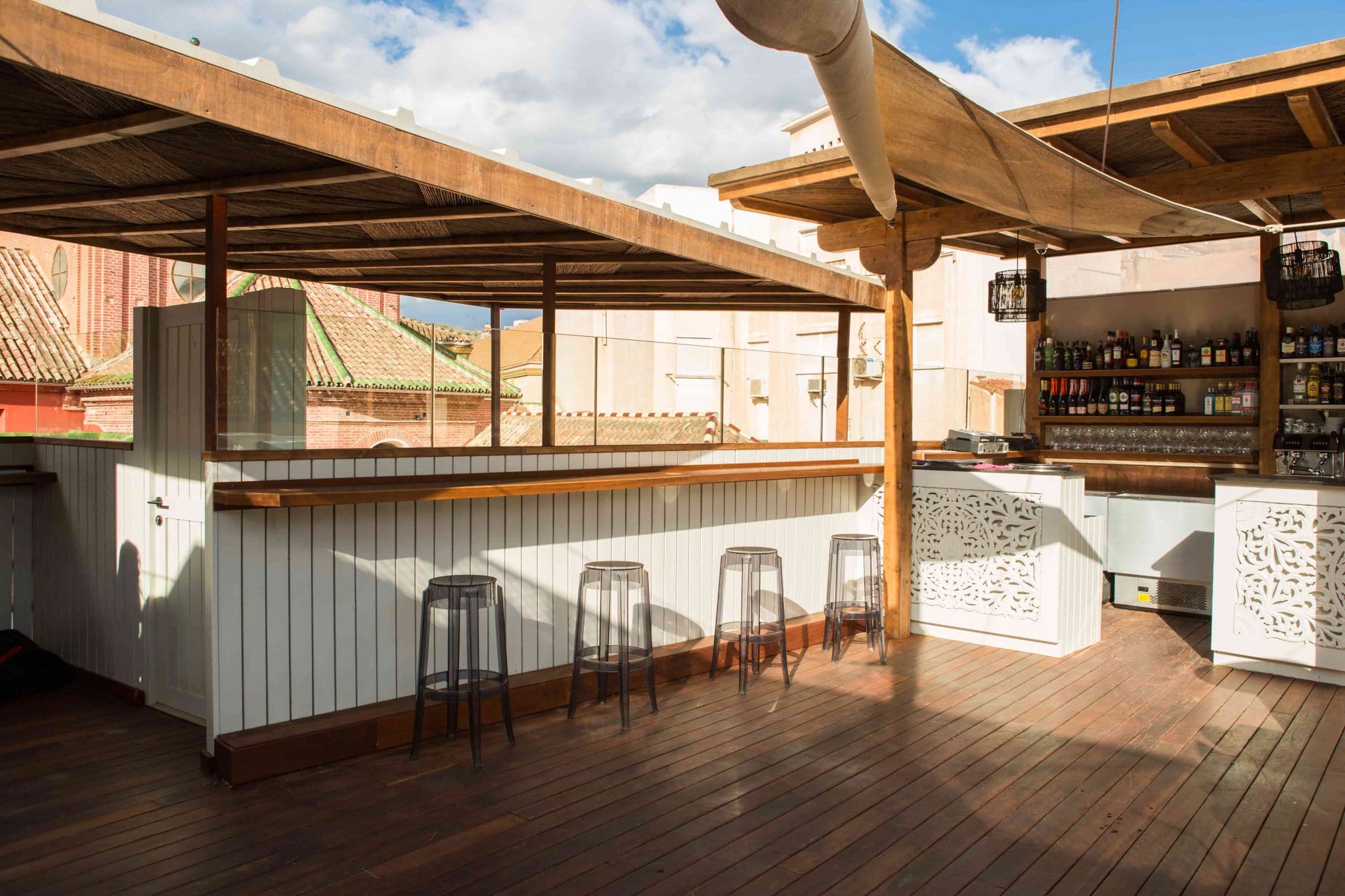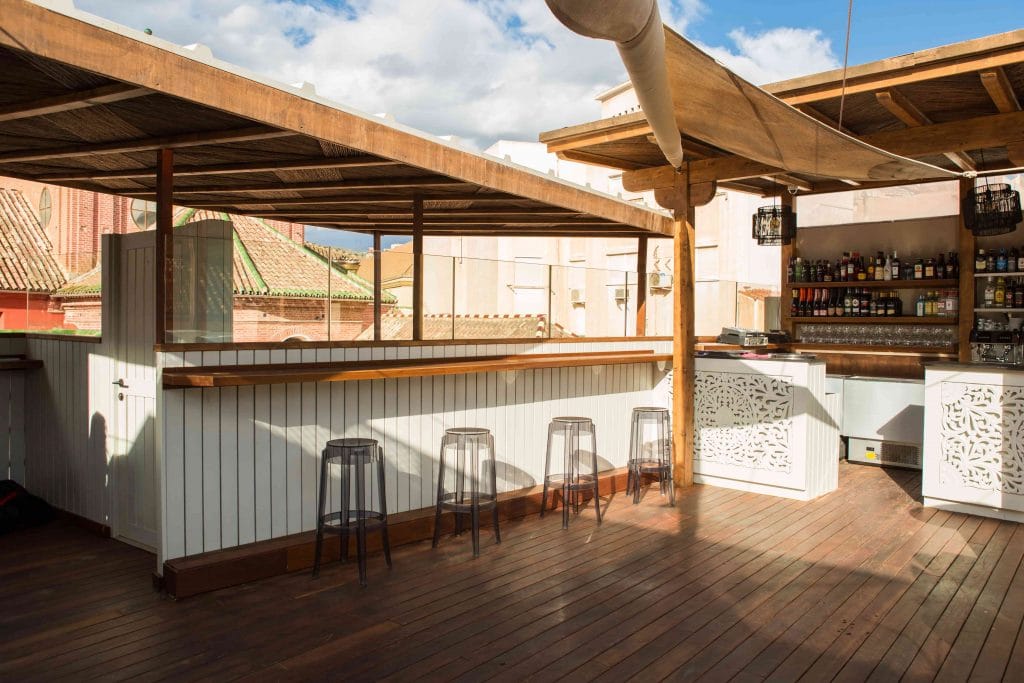 Organise your event with us
If you're looking for an outdoor events venue, La Terraza de San Telmo in Malaga is the answer. With a capacity for 110 people, your guests can savour exquisite cocktails in a unique and exotic setting, while enjoying the amazing views from the top of our rooftop bar in Malaga. In addition, we have Grupo Premium's extensive gastronomic offer to delight the most demanding palates. Do not hesitate to consult any queries you may have with the experienced team at La Terraza de San Telmo, ensuring that your day is a complete success.
First-class cocktails with the Premium hallmark
La Terraza de San Telmo in Malaga offers you the most select combinations of our cocktail menu. Don't take chances. Try our cocktails and let yourself be surprised with their flavour. But at the Grupo Premium rooftop bars, we do not forget the classics. You can always relax with a coffee, a beer, a glass of wine… you choose your Premium drink!