Experience La Fábrica de Cerveza in Malaga
At Cruzcampo's La Fábrica de cerveza in Malaga you'll find experiences for every occasion. Music, beer culture, events and special occasions. All with the flavour of our Soho beers, brewed on-site, and the urban gastronomy of the restaurant. An authentic factory of experiences for all tastes.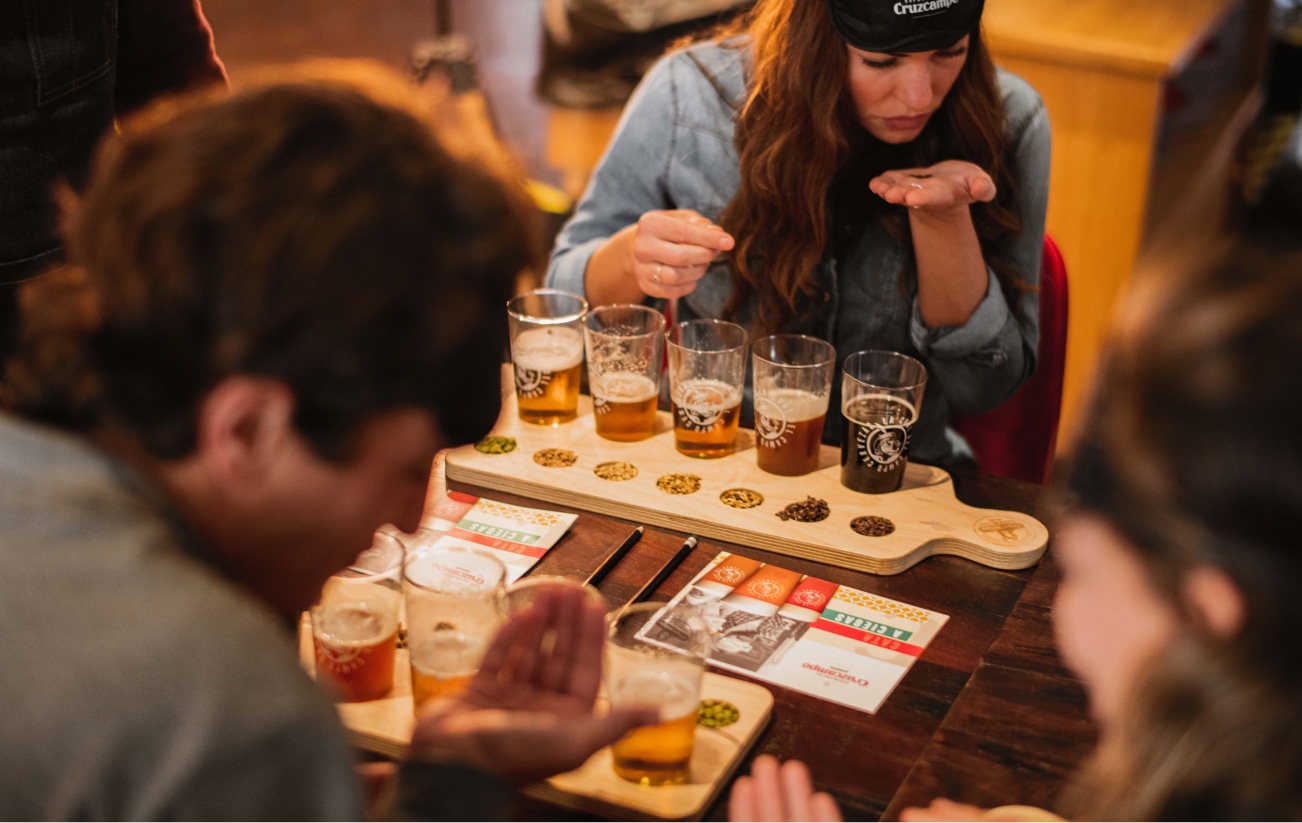 Live music
To get to know La Fábrica, you have to experience it. As soon as you enter you'll discover the smell of our beers being freshly brewed, as you wonder which band will be playing today. Because at La Fábrica de Cerveza in Malaga, in addition, to live music every weekend, you can find concerts for your event. Doesn't that sound great? You hold the event and we'll take care of the rest.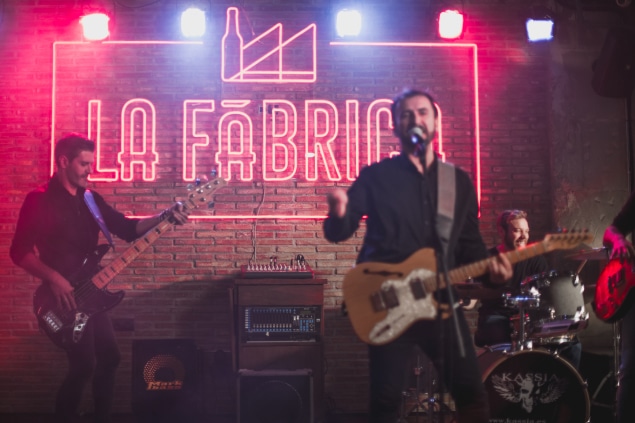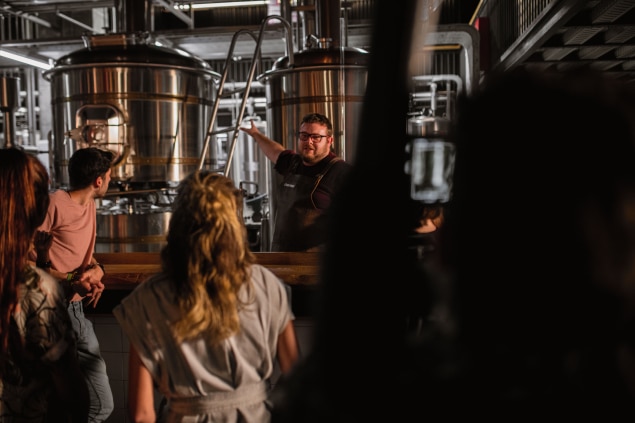 Beer experiences
Do you want to organise an unforgettable event? Do you want a unique plan? We organise beer experiences in which you can learn everything about our craft Soho beers, brewed on our premises. From how they are brewed to a blind tasting… or even a contest! Celebrate differently with us and you'll only have to worry about having a good time.
Lounge
La Fábrica is not only about eating and drinking, it's all about living and returning. And it's also the coolest place in Malaga for organising your events. You're a huge group? No problem! Our spaces are so spacious and versatile that the last thing you'll have to worry about is the guest list.
We can organise whatever you need: a special birthday, a company meal to celebrate the latest targets or an event to present your latest product to the world. Success is guaranteed. The facilities at La Fábrica de Cerveza in Malaga adapt to you so you don't have to.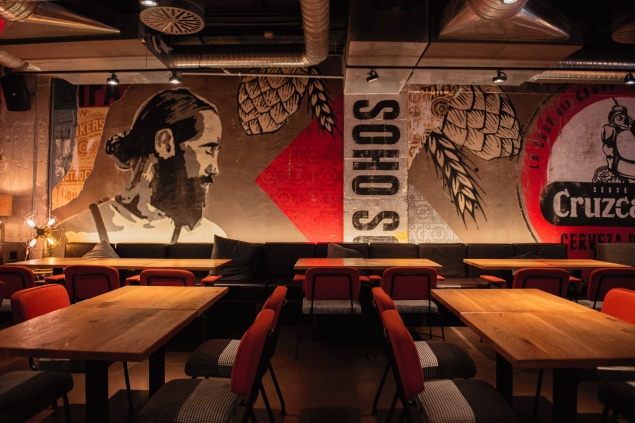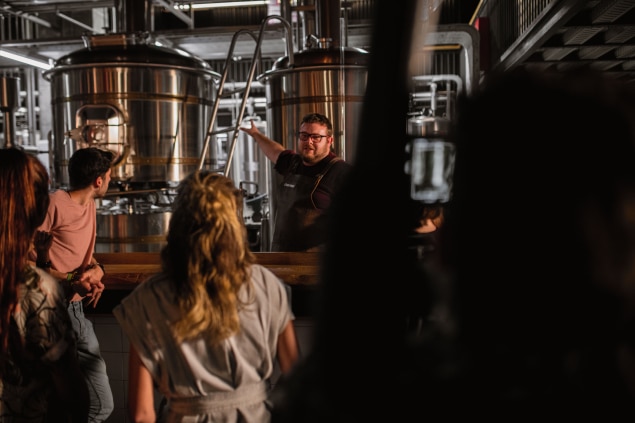 Main floor
The curtain is coming up on the main floor at La Fábrica. There is space for over 400 people. What type of event do you want to hold? Let your imagination run wild because there is no wrong answer. We can provide all the audiovisual tools that you need.
Cocktail party capacity: 120 people
Seated capacity: 90 people
Services and facilities: A/C, live music, LED lighting (ambient), access for people with reduced mobility, cocktail lounge, screen, DTT, USB and HDMI compatible projector, microphones, stands
Guided tours of La Fábrica
Stage for shows, product presentations, conferences, etc
Hall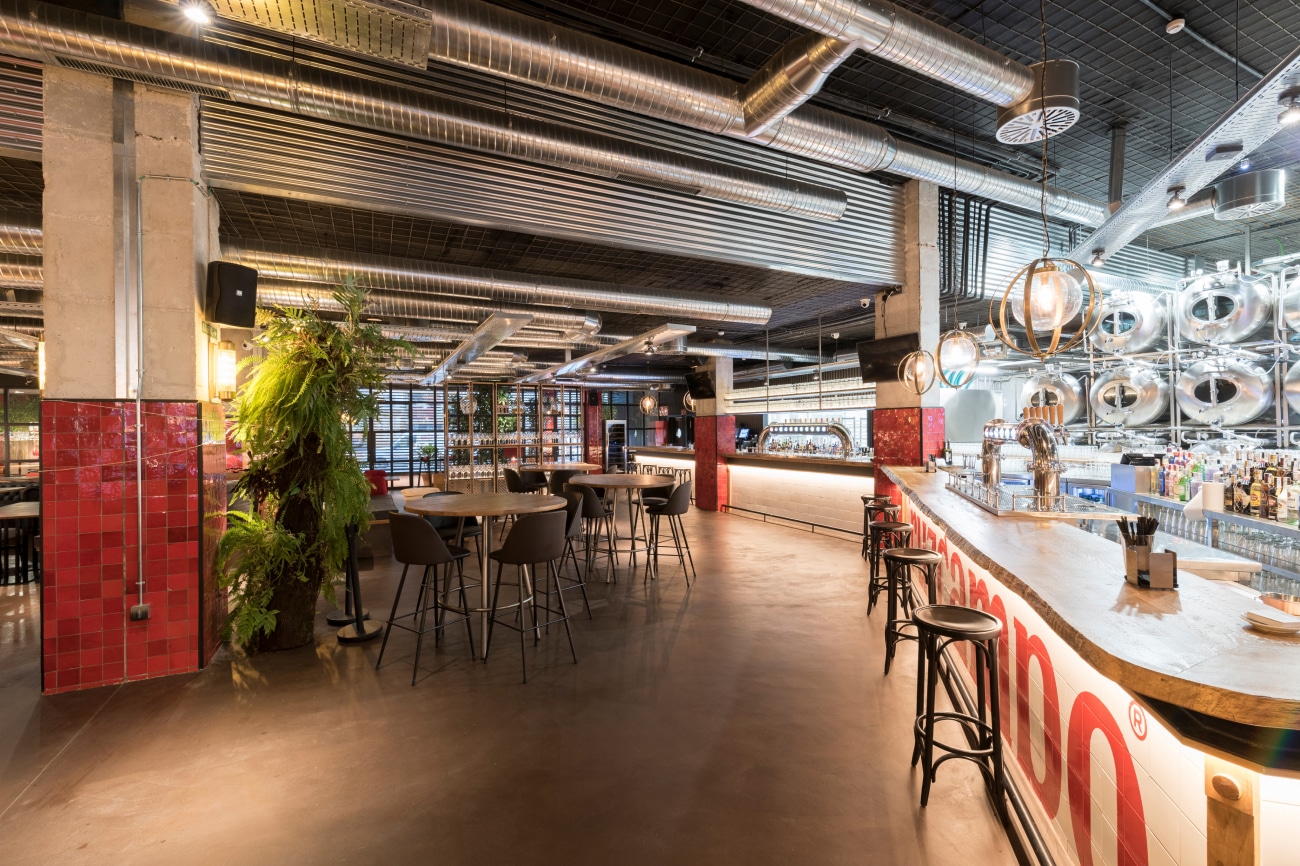 Tasting area
Within the amplitude of La Fábrica hides a private corner for intimate moments. This space is located alongside the brewing area of our Soho craft beers. An ideal spot to discover all its secrets in groups of up to 50 people. Furthermore, our tasting area can also be used as a private events venue, as a VIP area or for small informal meetings.
Cocktail party capacity: 50 people
Seated capacity: 25 people
Services and facilities: A/C, access for people with reduced mobility, TFT screen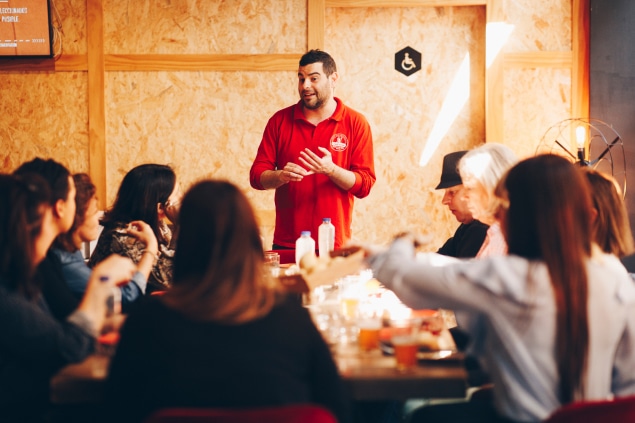 Gastronomy at La Fábrica de Cerveza in Malaga