Restaurant with proximity products 
At the Bendito restaurant in Malaga city centre, you can savour a different and unique gastronomic offer. Not only for its picturesque location at the foot of the tower of the church of San Juan but also for its gastronomic philosophy.
And what is the philosophy of the Bendito kitchens? To place value on local products and give them the recognition they deserve. Both their dishes and ingredients have a marked Malaga accent.
With a menu that adapts to the seasons and the products offered at the market, the Bendito restaurant at Malaga Premium Hotel is faithful to its roots. Because creativity and fusion are not incompatible with our trusted and much loved local products.
Enjoying fresh cuisine in a unique setting at any time of the day is possible at Bendito.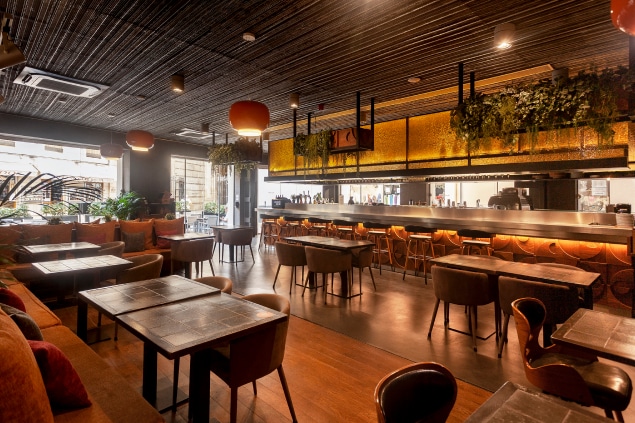 A venue for your casual events
Whether on our terrace in the heart of Plaza de San Juan, in our lounge or sat at the bar, our restaurant will become the backdrop for your most successful events. Live the Premium life with the experts!
Capacity: 45 people inside, 15 people on the terrace
Services and facilities: Portable projection screen, USB and HDMI compatible projector, wireless microphone, laptop computer, WiFi, speakers/background music, access for people with reduced mobility, street-side terrace suitable for smokers