Enjoy a casual dinner with views
In the lounge with high tables at the Batik restaurant in Malaga, you can enjoy all the wonders prepared by our kitchen team along with the wonders of the city of Malaga. You can enjoy a feast on our terrace with views of the Alcazaba of Malaga, the Roman Theatre and the rest of the city's historic centre.
Seated capacity: 35 people in the lounge, 10 people on the terrace
Cocktail party capacity: 70 people (lounge + terrace)
Services and facilities: A/C, fans, music, possibility of terrace, LED lighting (ambient)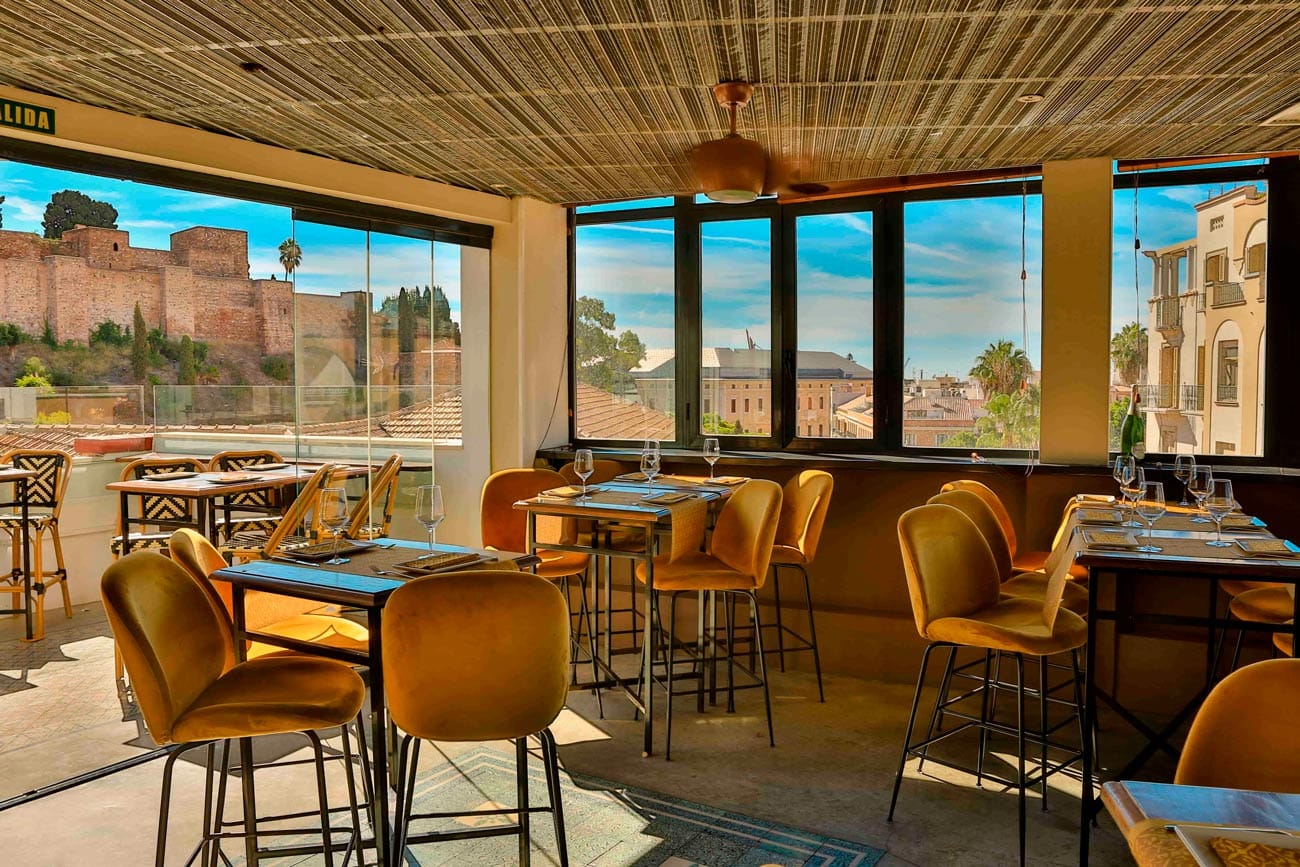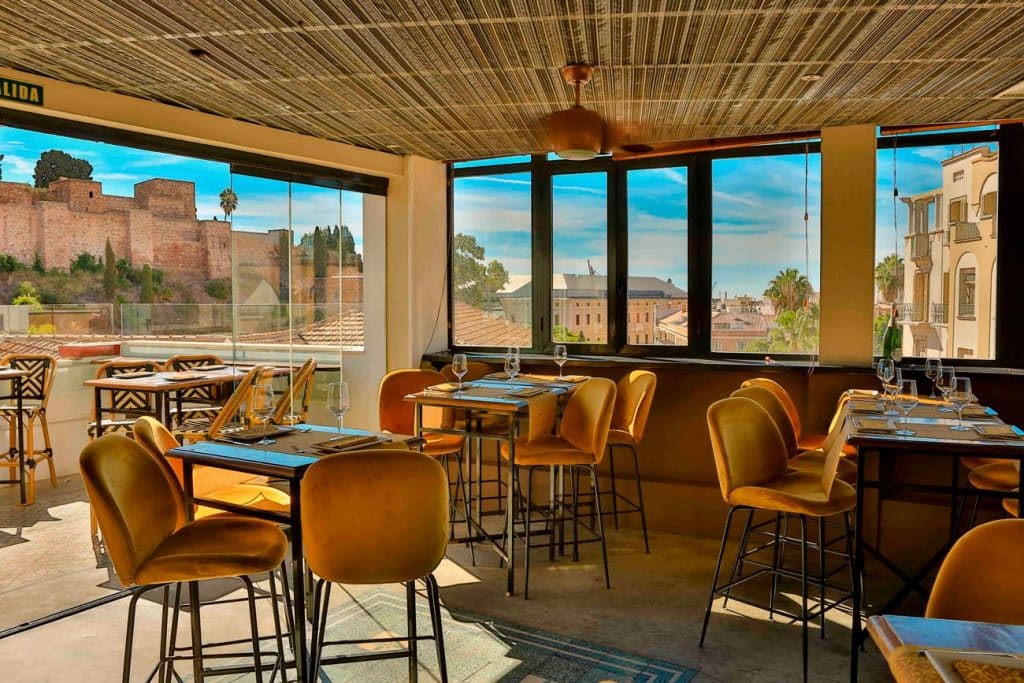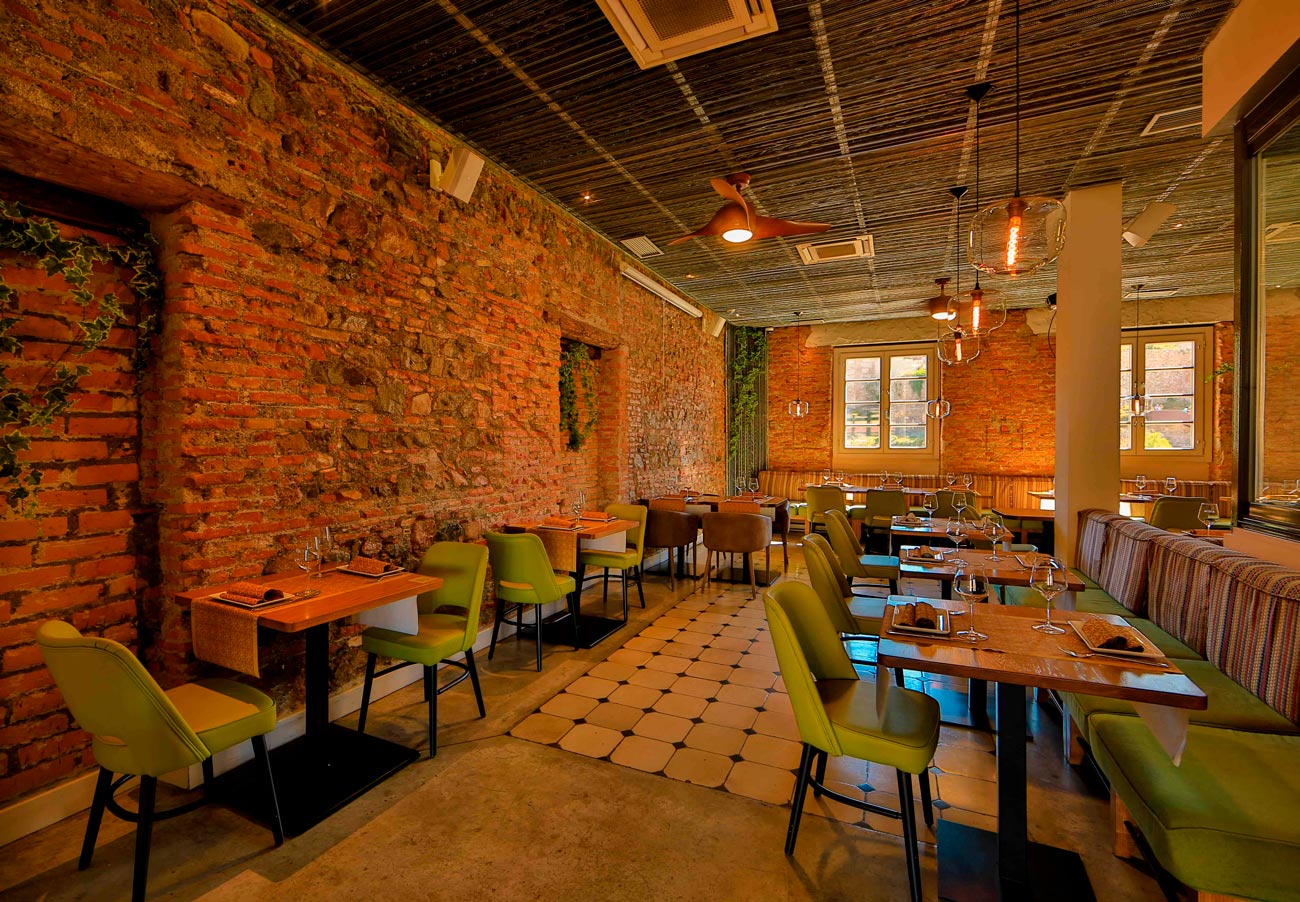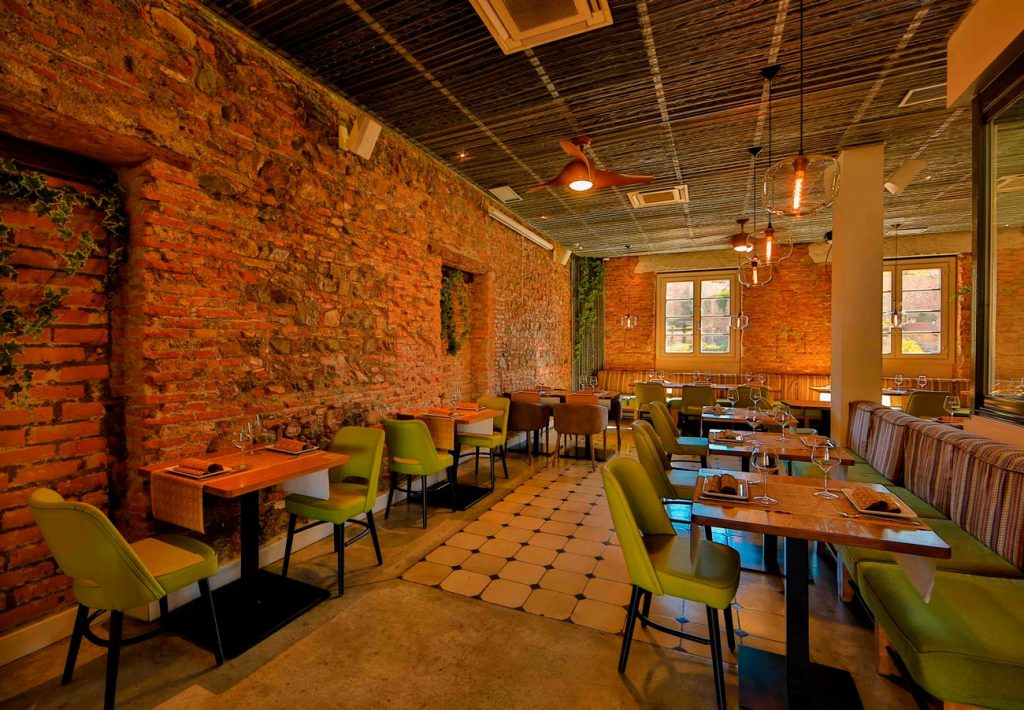 The Batik restaurant in Malaga is your intimate corner in the capital
Batik is synonymous with fun gastronomy of excellent quality, where the product merges with forms and techniques that you have never enjoyed before.
In Batik's kitchens, we merge exotic flavours without overlooking tradition. The product, the flavour and the careful presentation are the real stars of the show.
In the lounge with low tables, you can have the gastronomic experience that you're looking for. With an impeccable décor with original elements from when the building was first built (tiled floors, blinds, exposed brick walls…), the focus of attention is on the table: the food, the drinks and, above all, the conversation and diners. Welcome to the Premium life!
Ideal for formal dinners and meetings
Seated capacity: 30 people
Services and facilities: A/C, music, LED lighting (ambient)
The Batik Hall: ideal for professional and private meetings
A spacious venue, perfect for enjoying good food with your colleagues or for celebrating a special occasion with your loved ones. With cosy décor that is sure to impress, the history of Malaga can be seen through its windows. A unique spot in the heart of the city that is waiting to be discovered.
Formal dinners and meetings
Conferences and press conferences
Product presentations
Seated capacity: 45 people
Cocktail party capacity: 70 people
Capacity for conferences: 40 people
Services and facilities: music, screen, DTT, USB and HDMI compatible projector, wireless microphones and flip charts