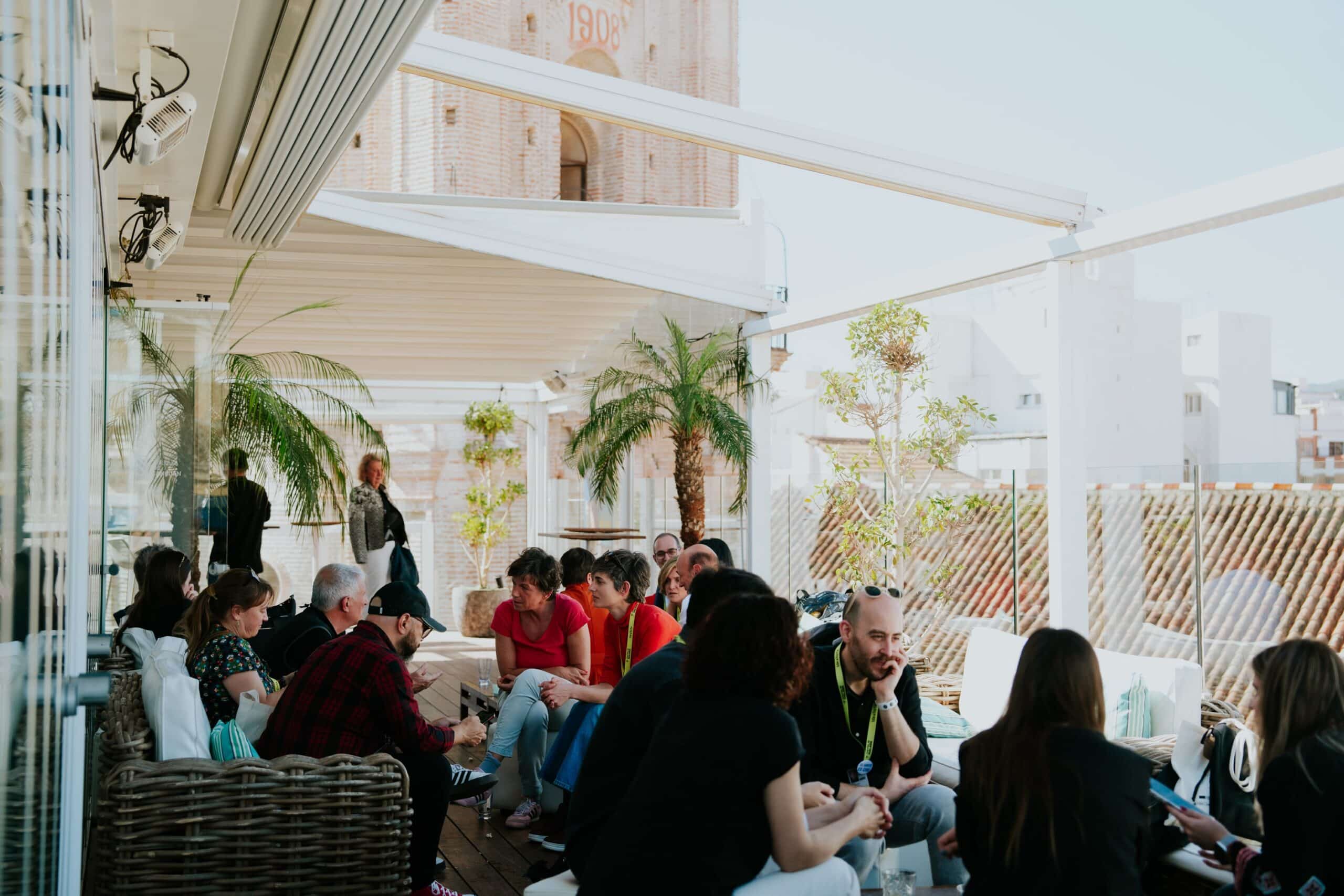 If you need help with an event organisation in Malaga, whether it is something intimate or something more massive, we assure you that at Grupo Premium we can adapt to any event you can convey: space, design, technical or sound issues, among others, are under our control and at your service.
In fact, now that we are heading into the good weather, with plenty of sunshine and with summer already in the air, it is very likely that you will feel like planning outdoor meetings. What would you say if we offered you four different spaces that allow you to enjoy the most exclusive and impressive views of Malaga from the heights and in the very heart of the city? Keep on reading to find out all the details. This is real! Amazing, isn't it?
Why Organising a Cocktail Event on Our Terraces?
Organisation of All Kinds of Cocktail Events
Organisation of Professional Events
Organisation of Private or Personal Events
Why Organising a Cocktail Event on Our Terraces?
As we mentioned above, Grupo Premium offers four perfect spaces in the heights: La Terraza de la Alcazaba, La Terraza de San Juan, La Terraza de San Telmo and La Terraza del Quizás, all of them located in the rooftops of our Premium Hotels and Apartments. Organising an outdoor event and, specifically, in the capital of the Costa del Sol, allows you to enjoy breathtaking views of the city and its surroundings from incredible perspectives. If you also add some of the city's most symbolic monuments as a background, such as San Juan's church, "la Manquita" or the Alcazaba, the plan becomes very tempting, doesn't it?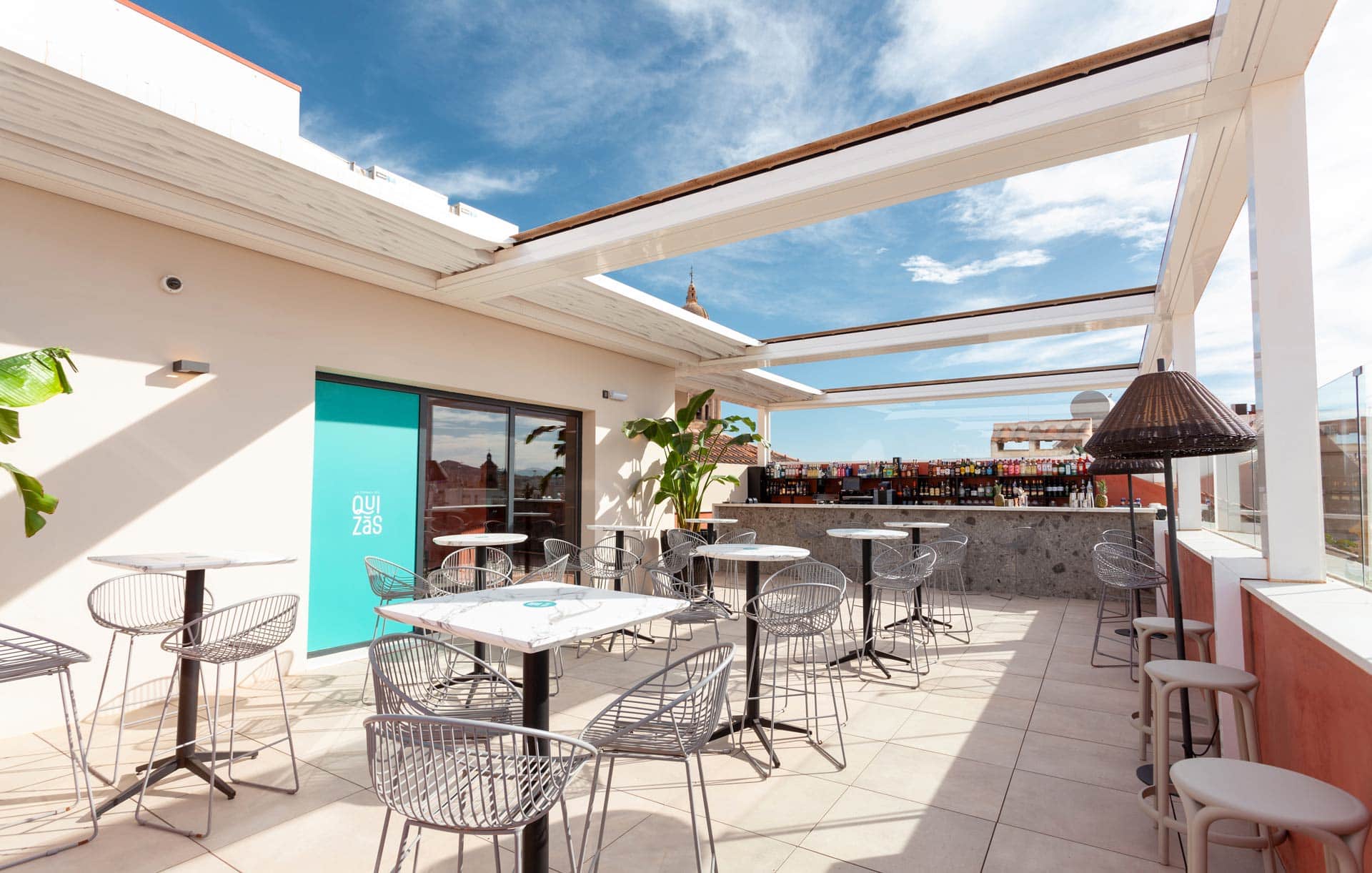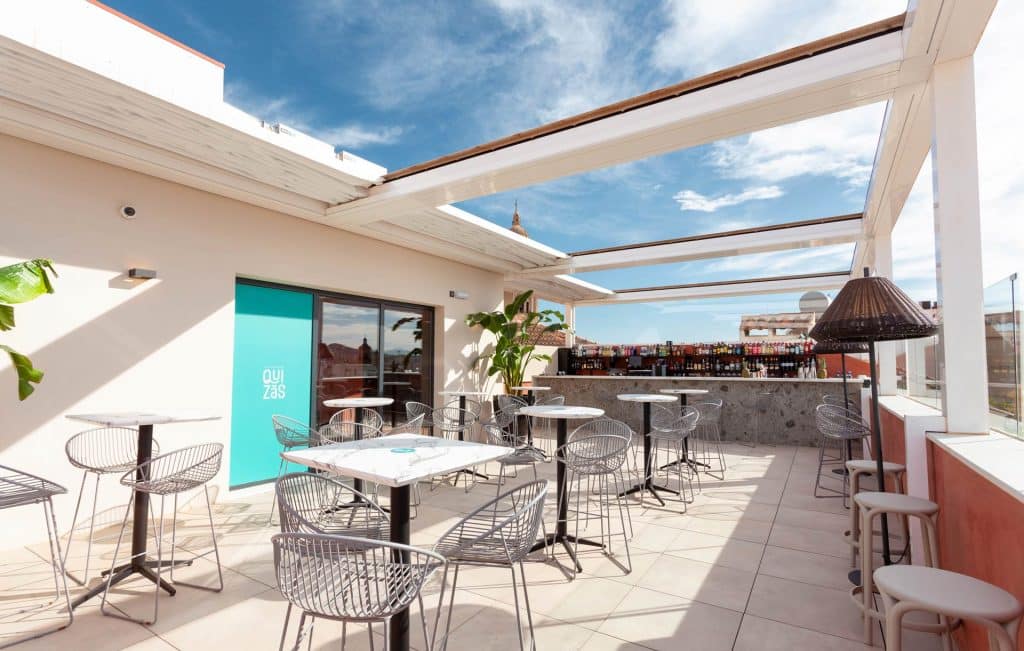 It is a gift for the senses that will allow you and your group to relax in a cozy atmosphere. This is essential in more formal events, where conversation should be favoured. In addition, if you complement this occasion with a delicious cocktail made by our bartenders, the odds are even greater that the evening will be a great success. It is up to you! Sitting or standing, the attendees and you will be able to move freely in a wide but intimate space so that you feel comfortable and even taste better our gastronomic offer.
Also our rooftop terraces allow to forget about all the hustle and bustle of the city and focus fully on the most important points that must be addressed in the meeting. Aren't you convinced yet? With good atmosphere, terraces with an innovative design and gastronomic delights, you can be sure that the event will be a success.
Organisation of All Kinds of Cocktail Events
If you are still unsure about which kind of cocktail events you can hold on the Premium rooftop terraces, we are here to tell you which are some of the most usual ones.
Organisation of Professional Events
If your team and you are planning to organise a meeting or corporate event, either to make an important communication or simply to reward your colleagues with a team building activity, combining this appointment with a cocktail can be something really positive when it comes to releasing initial tension, fostering socialization among colleagues and even increasing focus. Similarly, although with a slightly more informal style, our terraces are also ideal settings to witness networking meetings, where people can get to know each other better in a pleasant atmosphere and share their interests by chatting peacefully.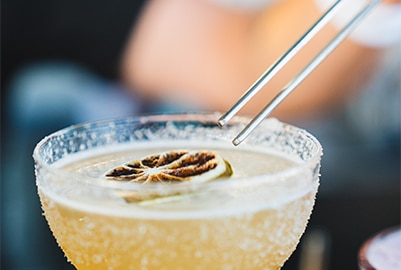 Organisation of Private or Personal Events
Now, we move on to more classic topics: weddings, baptisms, communions, anniversaries or birthdays. These are much more informal, intimate and special celebrations where there is only time to have fun with family, friends or that special person with whom we share our daily lives.
Picture yourself having a snack with the company of all your relatives and beloved ones while you savour a delicious and sophisticated cocktail. Perhaps, your partner and you are approaching some very magical dates that mark the beginning of your relationship, something very worthy of celebration in such a romantic and idyllic space as our terraces; all garnished with an exquisite cocktail toast.
If you are going to organise an event in Malaga soon, no matter the size, you can choose any of our terraces for it and come to discover all the cocktails we offer in the heights of Malaga. There is something for everyone! However, we suggest you to contact us in advance so that we can arrange everything in detail beforehand. Call us at 952 06 39 02 or send us an email to info@grupopremium.es so that we can start planning everything according to your interests and tailor it to your needs. We're looking forward to seeing you!