Chillout zone
In a cosmopolitan and elegant setting, La Terraza de San Juan invites you to spend some unforgettable moments under the Malaga sky.
Surprise your guests with a wide selection of the most Premium cocktails made by professional bartenders and let yourself be captivated by the magic of the south. Your guests are sure to have a great time, thanks to the delicious gastronomic offer served in a cocktail party style.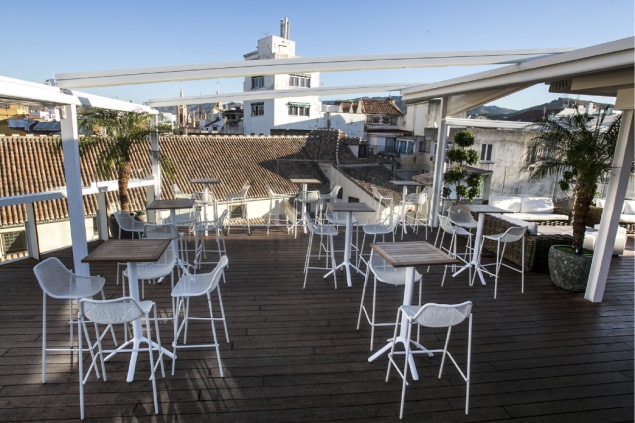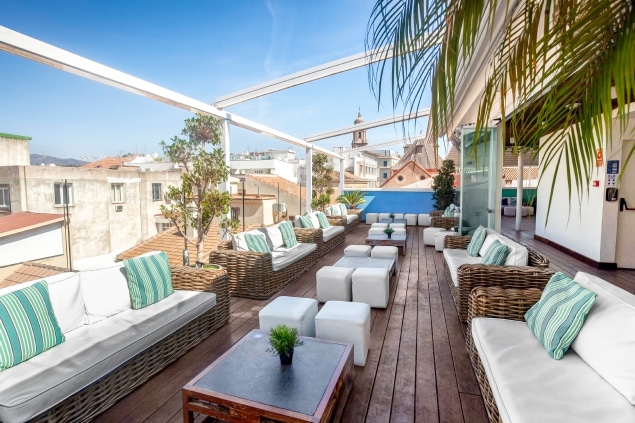 VIP Lounge
Visit La Terraza de San Juan, located on the fifth and final floor of the Malaga Premium Hotel building, and relax in the chillout ambience of our exclusive VIP Lounge. If you're thinking about organising a more intimate event, this is the area for you. It has a seated capacity for 40 people, or 50 in the case of a cocktail party, making it the ideal place to hold private parties, corporate events, press conferences and product presentations.
La Terraza de San Juan in Malaga: the perfect place to celebrate a Premium event
If you want to hold a fantastic event in the heights, La Terraza de San Juan in Malaga is fully equipped, ensuring that your event turns out just as you imagined. Music, projector, microphone, computer, ambient lights… we'll be delighted to help you with all your needs. What's more, you won't have to worry about the number of guests, because La Terraza de San Juan has a total capacity for 250 people.