Panoramic view
La Terraza de la Alcazaba in Malaga offers an amazing viewpoint. Since its beginnings, this rooftop bar has enjoyed huge popularity, thanks to its exclusive views of the Alcazaba and the city skyline.
This, along with the meticulous taste with which the spaces have been decorated and equipped to welcome guests, make this rooftop bar the ideal place to hold an event with the greatest levels of privacy, exclusivity and quality.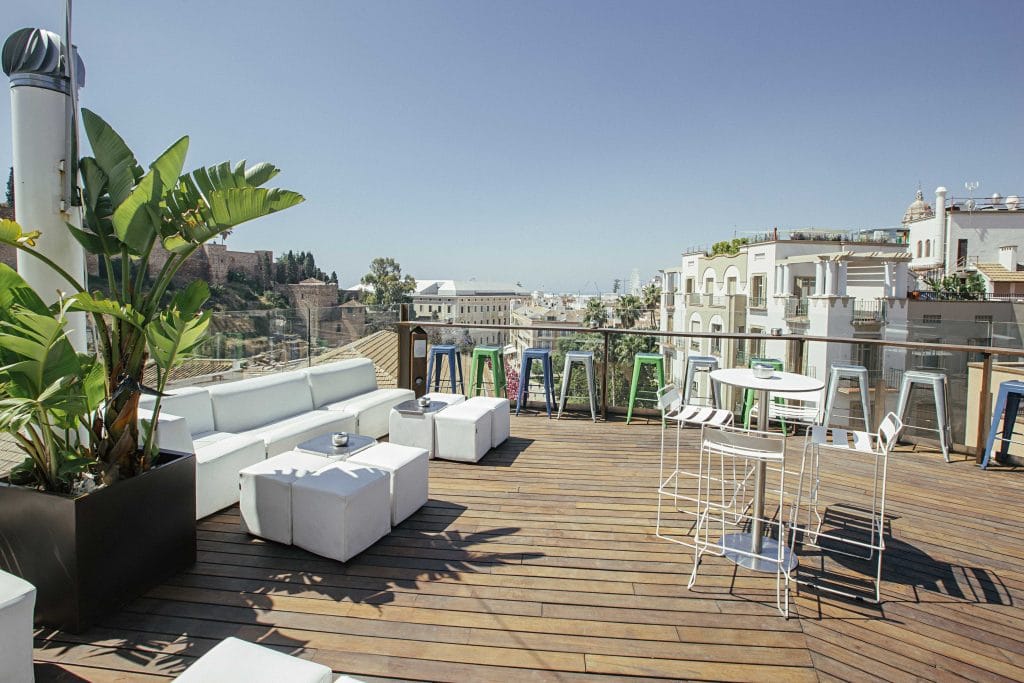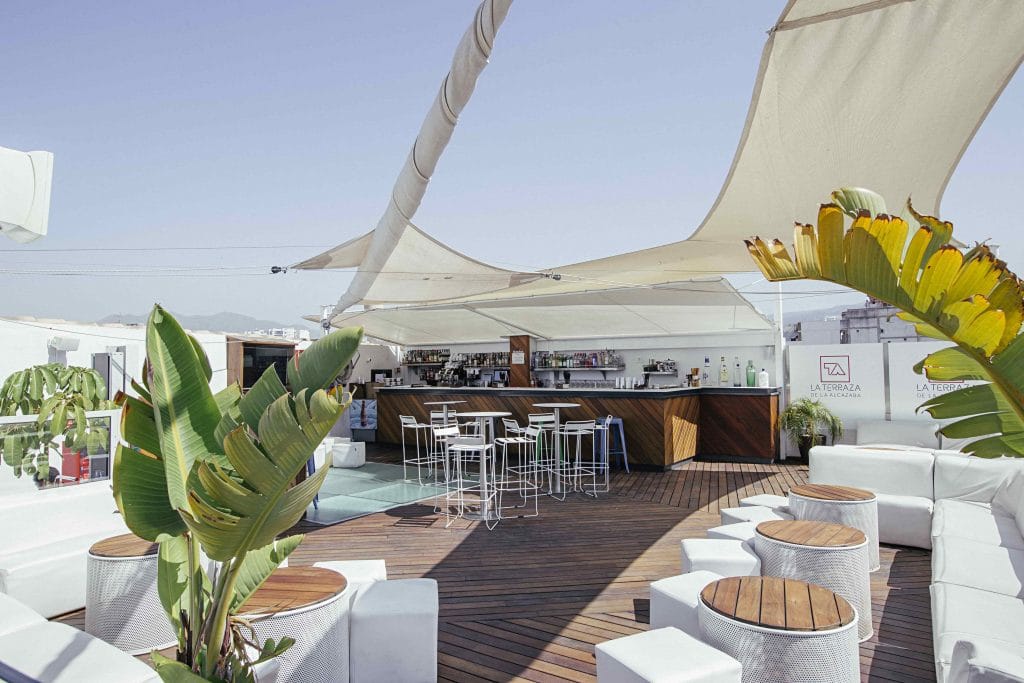 Premium cocktail service
Furthermore, La Terraza de la Alcazaba in Malaga is an authentic pleasure for your senses, combining views of the city with quality service provided by professional bartenders. Visit the chillout rooftop bar at the Alcazaba Premium Hotel and sample a wide selection of drinks and cocktails, served by authentic cocktail professionals who have participated in many different renowned competitions and who have won awards that endorse them as benchmarks in the cocktail industry.
Experience an explosive combination of design, unrivalled views, premium drinks and a unique atmosphere on a rooftop bar in the very heart of downtown Malaga.
La Terraza de la Alcazaba in Malaga: events venues
With a total capacity for 100 people, the added value of La Terraza de la Alcazaba can be found in its multi-level layout. The cosy lower terrace is fully equipped to ensure that you enjoy an unforgettable visit. The upper terrace, on the other hand, has a greater capacity, making it the ideal venue to celebrate an outdoor event where your guests will have a great time.