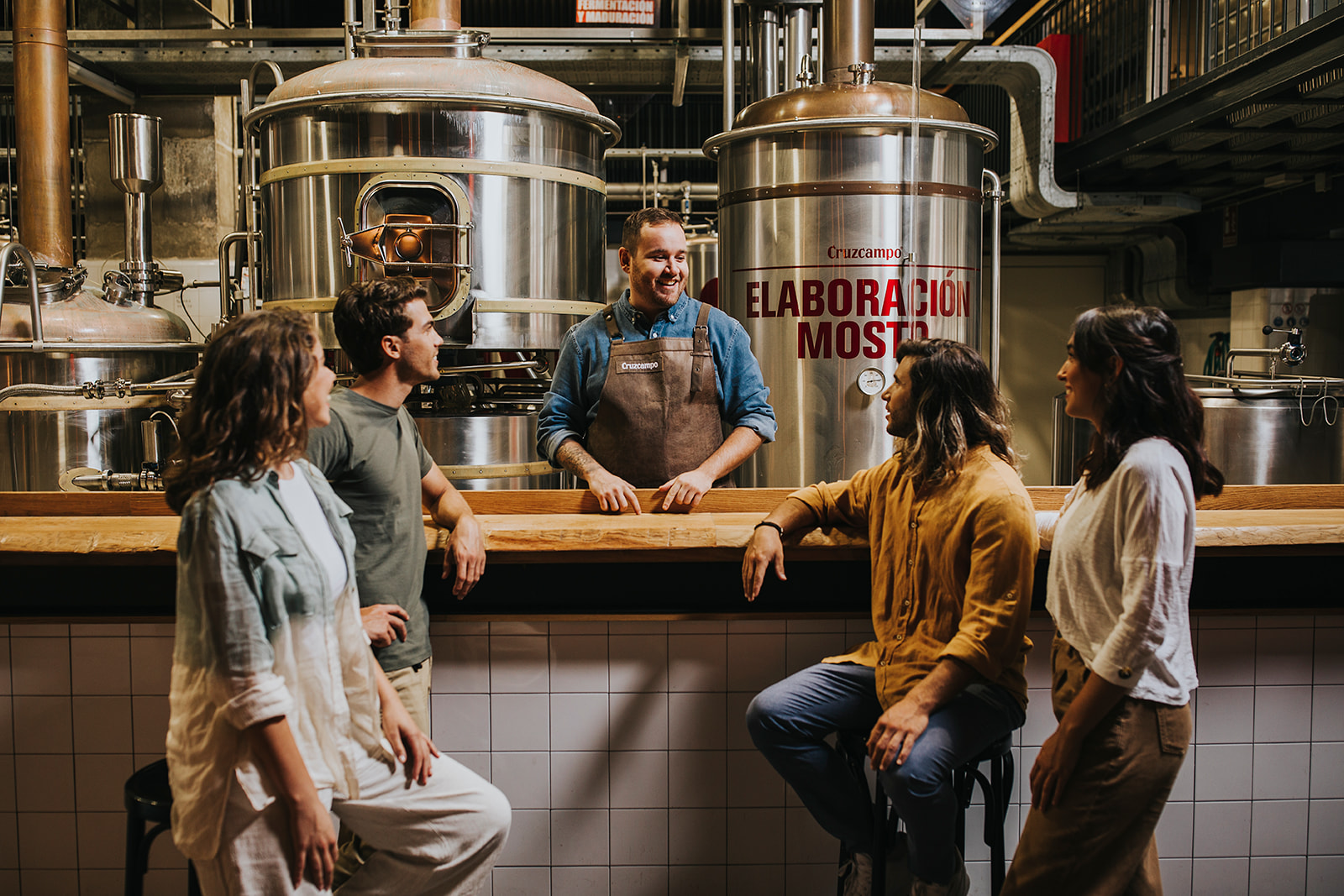 Are you looking for spaces to organise events in Malaga? Do you need a different place that fits your special needs for your next company event? Then, you have come to the right place… At Grupo Premium we have multiple and diverse spaces designed to hold events of all kinds, but above all, we have years of experience in the organisation of events in Malaga.
Hotel rooms and holiday apartments, meeting rooms, restaurants, multidisciplinary spaces, rooftop bars… Whatever space your next business event needs, the Grupo Premium event organisation team will work to meet and exceed your expectations.
Conference and Seminars Organisation with Grupo Premium
Incentive Programs at Premium Spaces
Company Meals at Premium Restaurants
We Can Help You Organise Your Next Event in Malaga
Conference and Seminars Organisation with Grupo Premium
The Premium Group spaces are ideal for seminars, conferences or press conferences. From the Sala Nómadas at Malaga Premium Hotel to the spacious lounge at La Fábrica to the different restaurants in the group, we have the space your company needs for its events.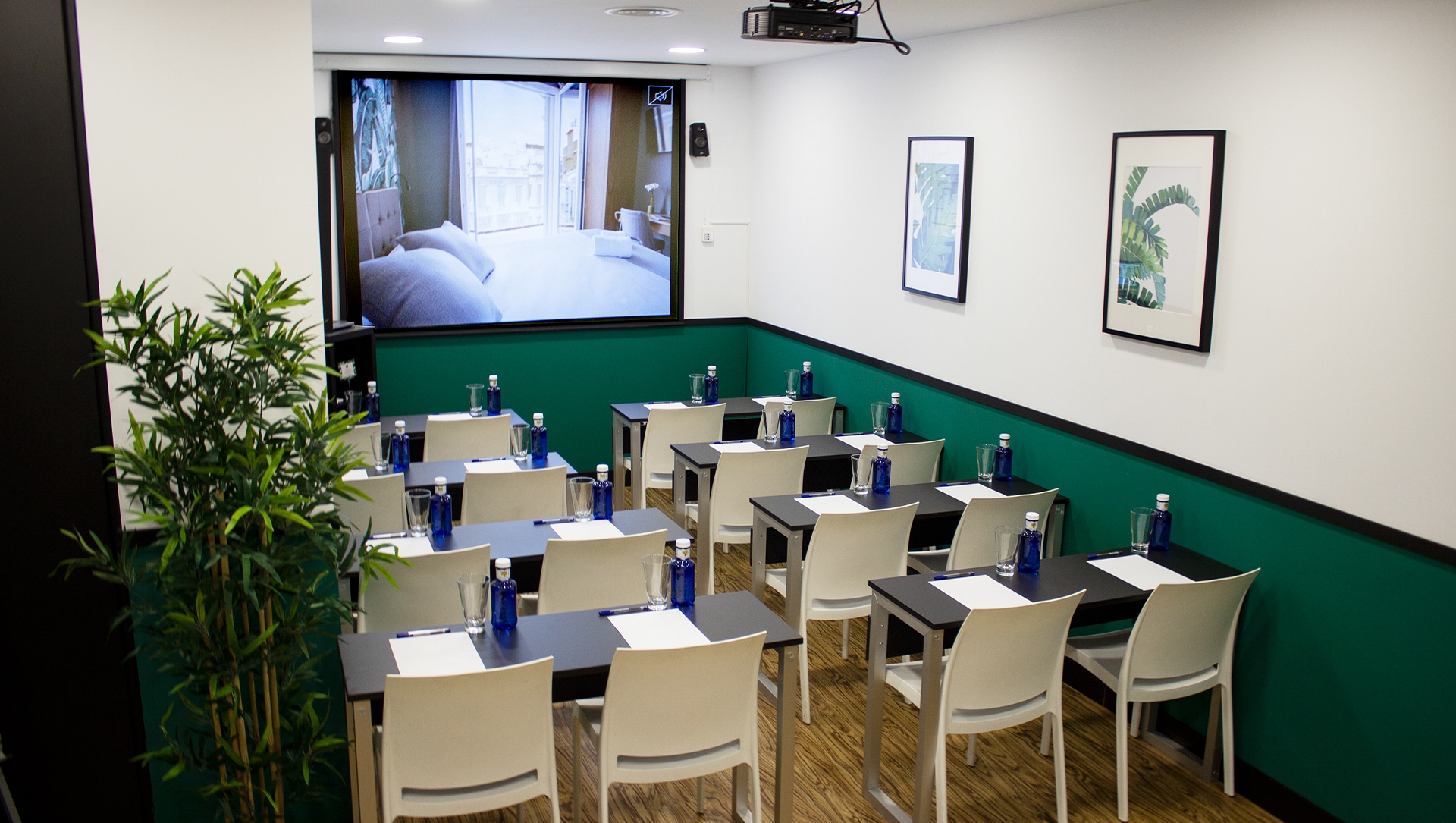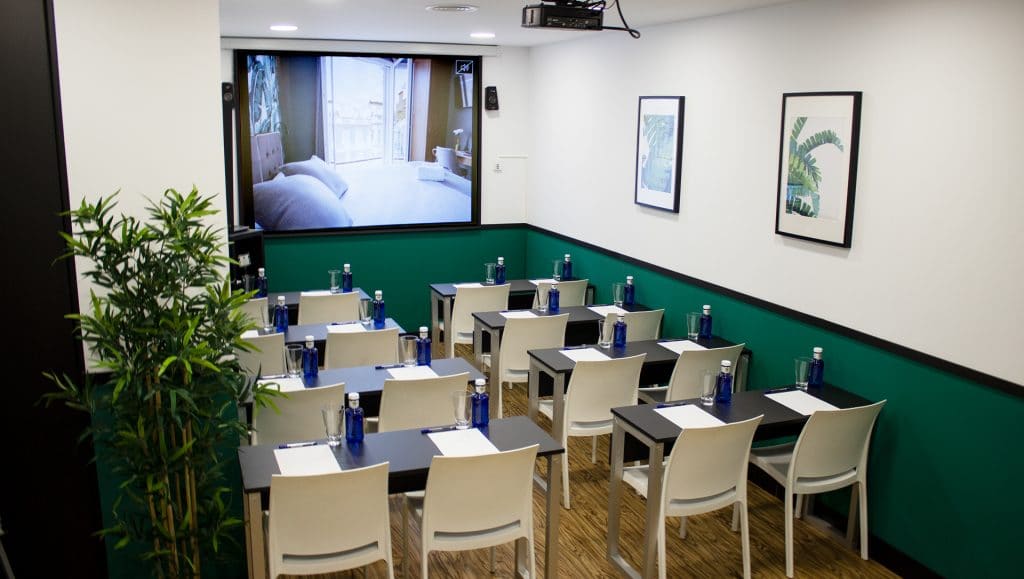 At our facilities, conferences have already been held on the occasion of the Malaga Film Festival, media gathered for the presentation of various products of national or international importance and, even, La Fábrica's hall has been filled with state-of-the-art motorcycles and heavy machinery. Still don't think our spaces could adapt to your business events? Keep reading and we will tell you more about our facilities.
Incentive Programs at Premium Spaces
Rewarding your team is easy with Grupo Premium. We help you organise events at our restaurants and rooftop bars that suit any of your needs. But if what you are looking for is a way to incentivize and reward a specific department or a particular person for the successes achieved in the last year, have a detail with your colleagues on their birthday, or whatever the occasion… The best option in these cases would be our Premium Card. With the Grupo Premium gift card program, members of your company will be able to enjoy any of the options and benefits offered by Grupo Premium spaces. You just have to apply for the card and specify the amount, and your team will only have to choose how, when and with whom to enjoy it.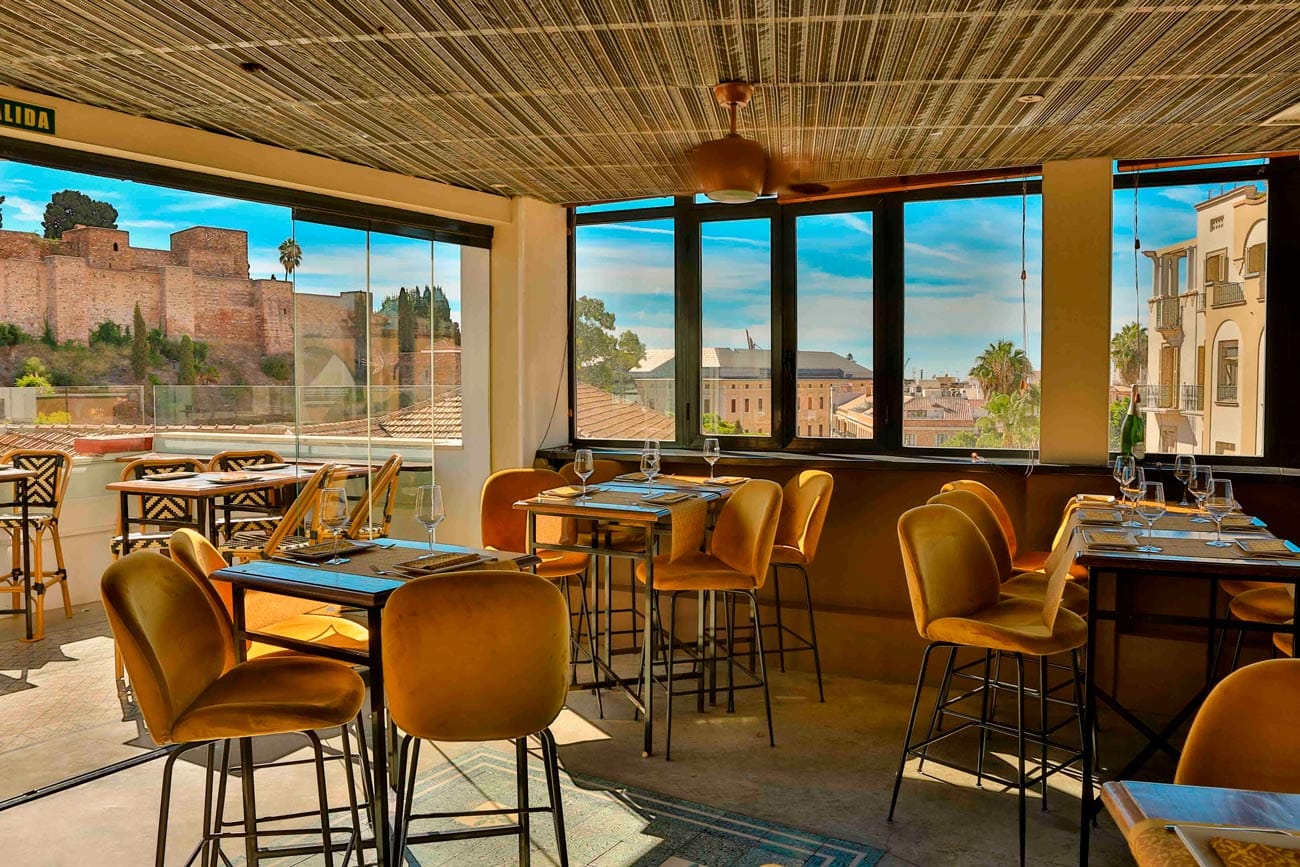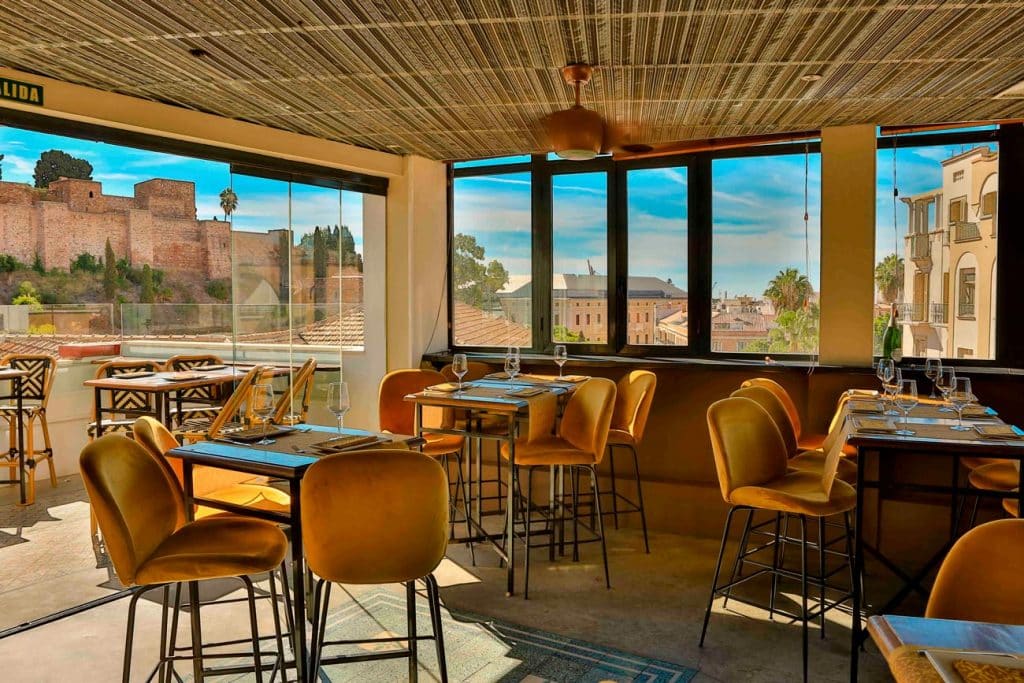 A meal in Batik, a few drinks at La Terraza del Quizás, a stay at our hotel or tapas with other colleagues at La Fábrica in downtown Malaga. Doesn't that sound like a great way to incentivize your team? Of course, our Malaga events team can always help you organize these retreats and professional incentives. Contact us and we can help you according to your needs.
Company Meals at Premium Restaurants
Christmas, summer, the Feria de Malaga or any other date for your company arrives and you don't know where to gather all your team to eat together, celebrate and do some teambuilding. Once again, Grupo Premium has it all figured out. All our restaurants, from Bendito to La Fábrica, have special menus for company meals and, of course, also Christmas meals. Our rooftop bars can also be an ideal place to have a cocktail party.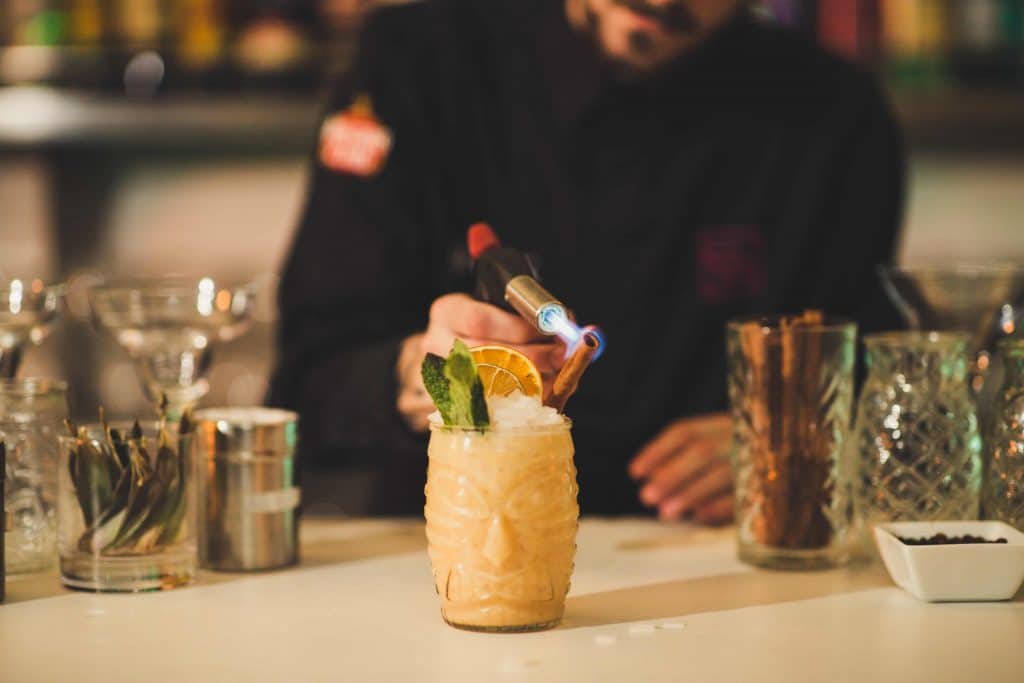 You know, we have spaces that fit the needs of each group. From a small meeting of 10 or 20 people to large meals of more than a hundred people. Our restaurants have the capacity for your team and our kitchen team, the menu that will make you enjoy those special moments in which the stress of the office is left behind.
We Can Help You Organise Your Next Event in Malaga
Do you think you got it all? Contact Grupo Premium's business event organisation team in Malaga via our website, email info@grupopremium.es or call 952 06 38 02 and we will make sure that your next business event in Malaga is the success you and your company deserve.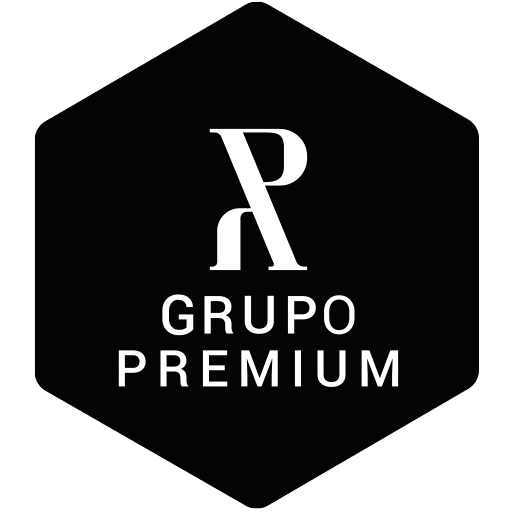 Remember 3 restaurants, 1 gastronomic experience, 4 rooftop bars, 2 hotels, 2-holiday apartment buildings… everything your company could need to celebrate any occasion! We make those special moments our own. We organized them hand in hand with you. We take care of every detail because the success of your company event is also our success as event organisers in Malaga.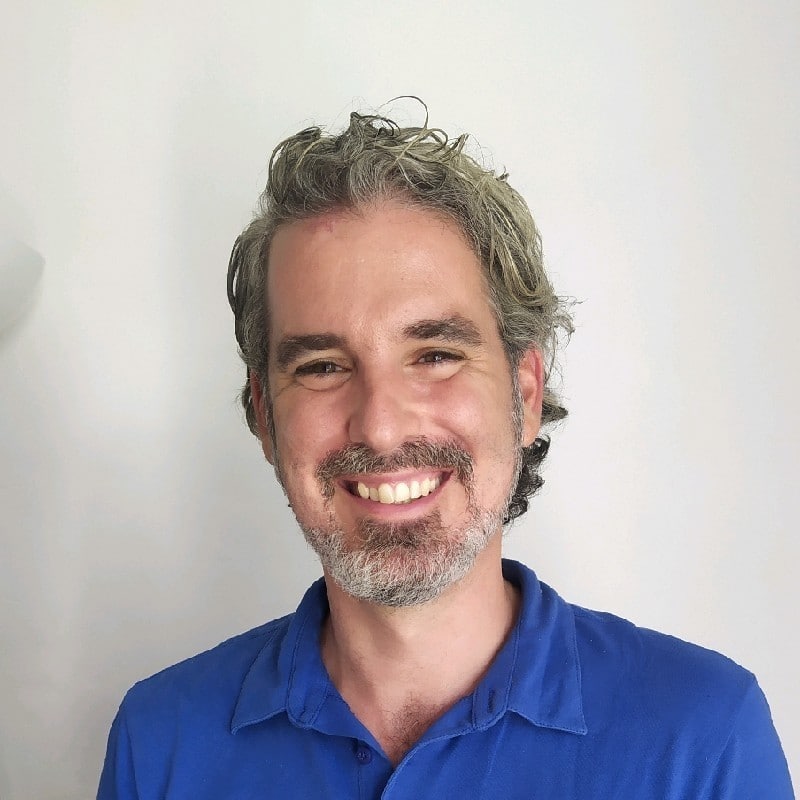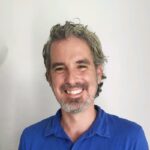 Technician in hotel revenue at Grupo Premium, expert in offers and getaway packs so that you can enjoy Malaga to the full.