Premium meetings with first-class service
At Sala Nómada in Malaga, your next meeting, the presentation of your latest product or the screening of your company's ambitious project is sure to impress. Thanks to the updated facilities at this venue, with a 2 x 2 metres screen and a modern projector that is compatible with all the standard connections, success is guaranteed.
To ensure that, after all is said and done, you're the perfect host and all your guests leave with a good taste in their mouths, we have a varied offer of coffee breaks. There is something for savoury lovers, those with a sweet tooth and those who prefer a healthy option. With the guarantee that comes with Grupo Premium's gastronomic offer.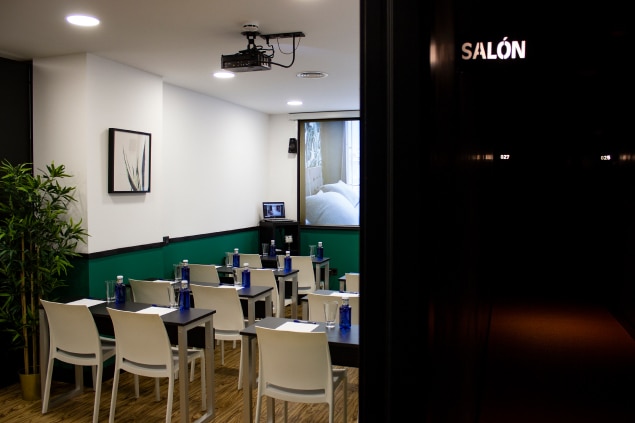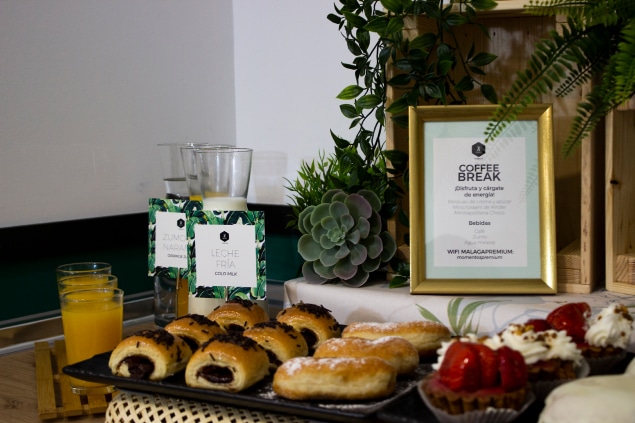 Sala Nómada in Malaga: facilities
Capacity: 25 people in the theatre, 20 in the school, 14 in U-shaped seating.
Equipment: 2 x 2 metres portable projection screen, USB, HDMI and VGA compatible projector, WiFi, speakers, access for people with reduced mobility.