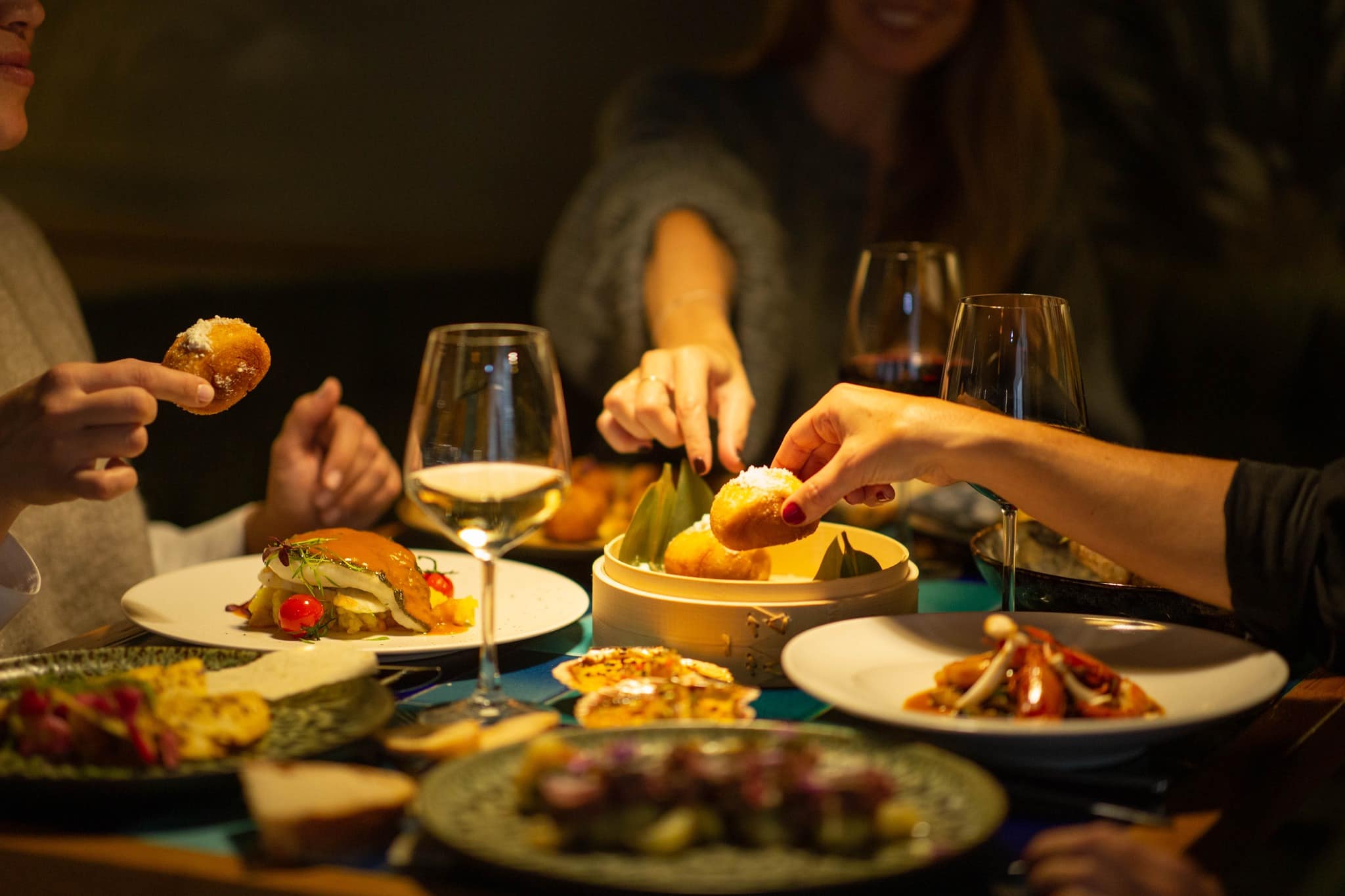 Would you like to live a unique gastronomic experience in the heart of Malaga? At Yubá Experience, our new culinary space, you can travel around the world through the tasting menu that chef Mario Rosado has designed using local Malaga products and cooking techniques from other cultures.
If you are one of those who enjoy sitting at the table, in Yubá Experience you will rediscover the flavours of traditional Malaga cuisine differently and uniquely. We have recovered the essence of the ancient recipes. We have reinvented them so that you can live a culinary adventure that will transport you to remote places on the planet.
All this in a venue of avant-garde design located on the first floor of Málaga Premium Hotel. An atmosphere designed to enjoy a sensory and multicultural journey in an intimate environment. A gastronomic capsule in the very heart of the city. Are you ready to discover a whole new universe of flavours? Get ready to get started.
Bagaje – The Surprising Tasting Menu of Yubá Experience to Enjoy in Petit Comité
They say that sharing happy moments makes you enjoy them even more. So at Yubá Experience, we have designed a unique gastronomic proposal that will lead you to share happiness: Bagaje. You can enjoy this tasting menu once a month in a small group of just 12 people around a single table. And we will try to surprise you, as the details of this experience will be kept secret up to a minimum of 48 hours before (without big spoilers). There is something that we can tell you: our tasting menu will not leave you indifferent. Prepare yourself because, during the 3 hours that this experience lasts, the powerful flavours of international cuisine will mix with the traditional Malaga elaborations to create a range of sensations and stimuli on your palate.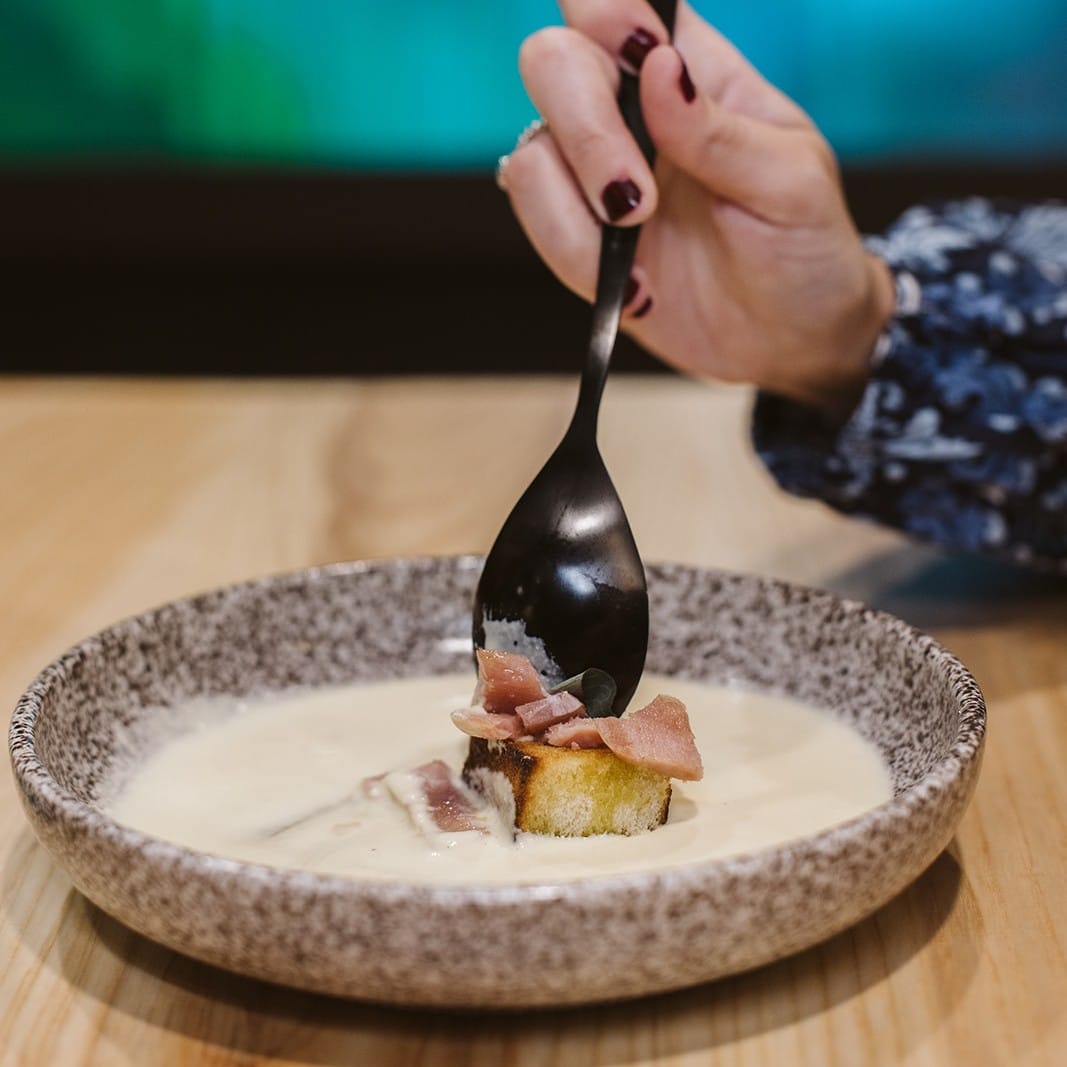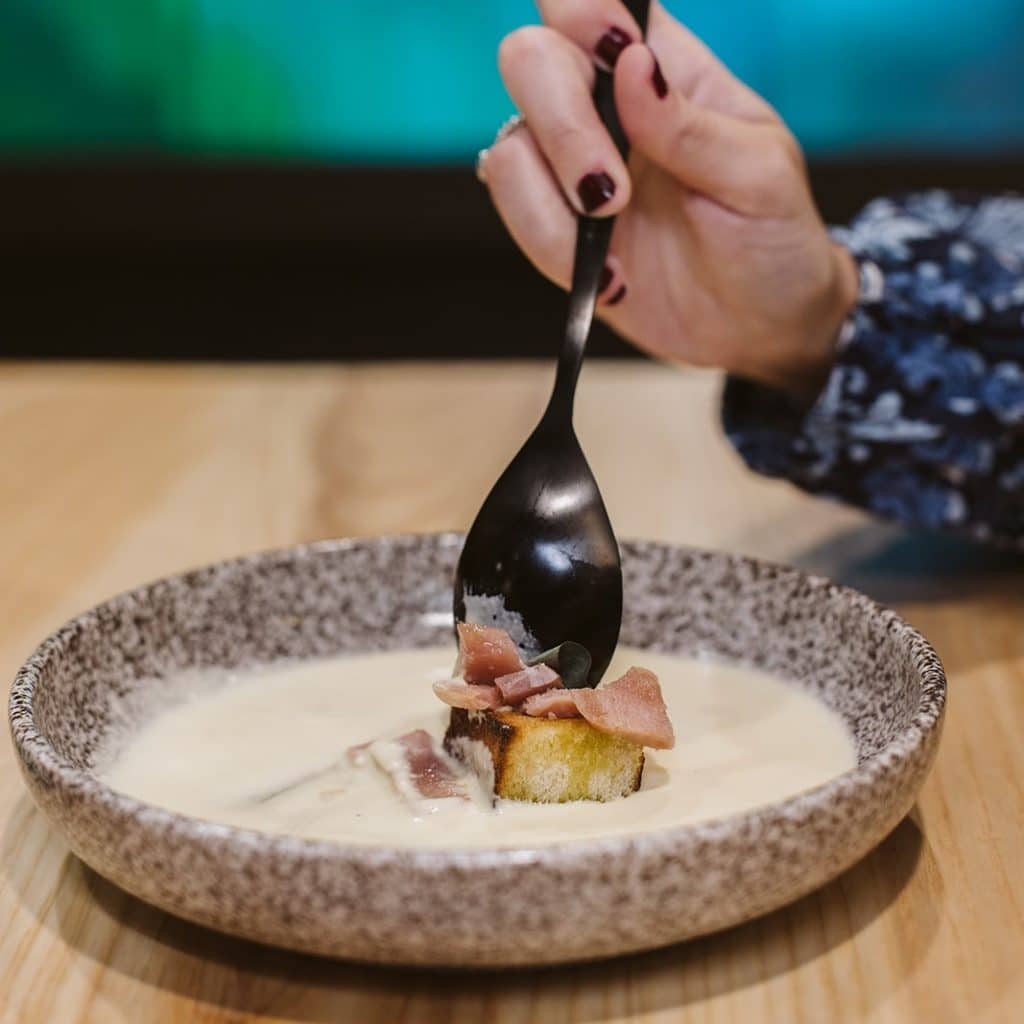 The recipes that our chef Mario Rosado includes in the Bagaje tasting menu are full of history. For example, one of the dishes that our diners have already enjoyed is the ajoblanco with toasted bread and Barbate roasted tuna. A new interpretation of the traditional Malaga recipe that we pair with "bobo" bread and roastTunacut as if it were serrano ham.
Another star on the menu is the dim sum of greater weever in Vina ab soup and ham Dehesa de Monteros, an evocative mixture that will make you travel to the Asian continent without leaving Malaga.
And, to round off your visit, you can include a fantastic pairing of our best Malaga wines, which will give the ultimate touch to this experience. There are several options you can choose from. Because you leave this gastronomic experience in our hands, but it is you who finishes making it tailor-made with the pairing.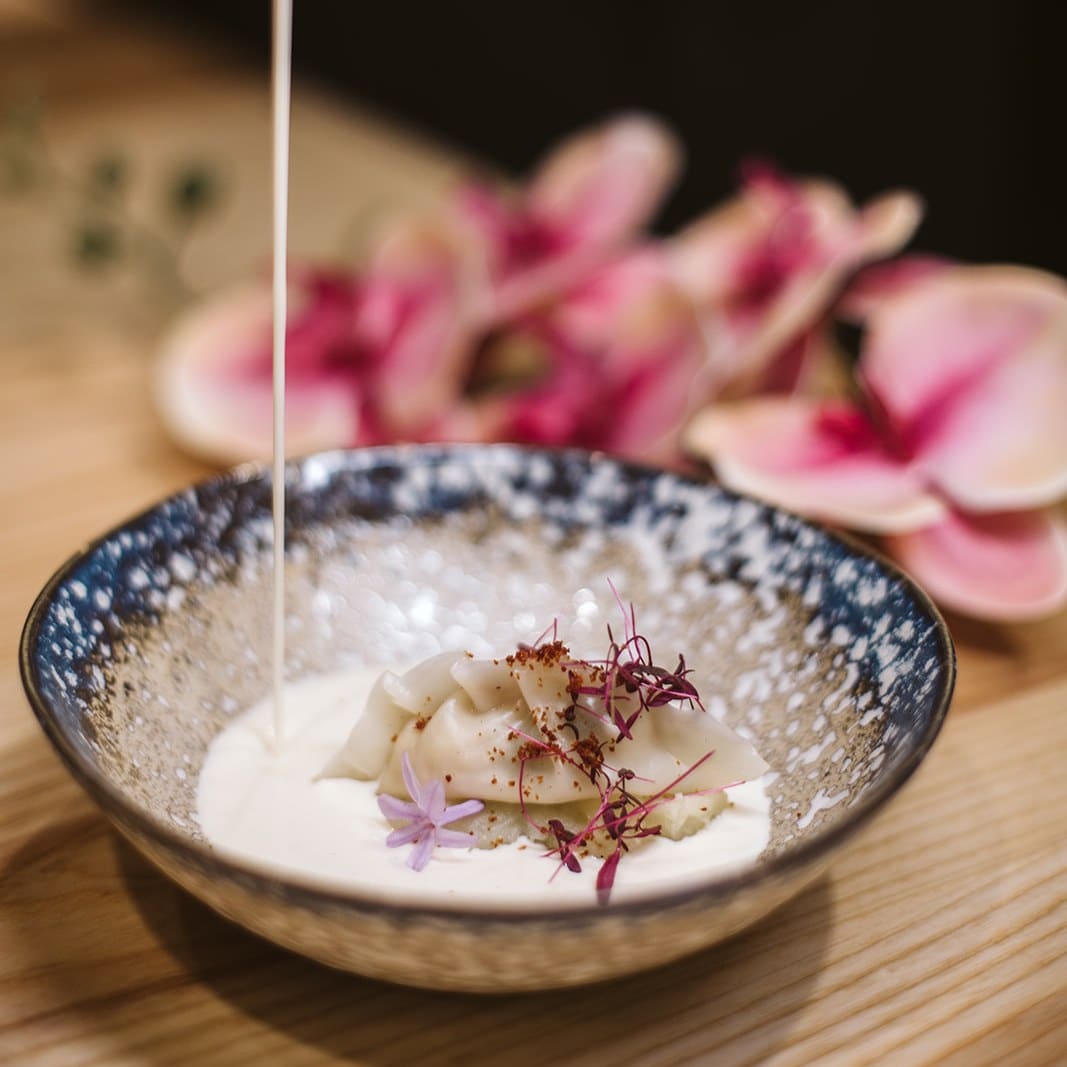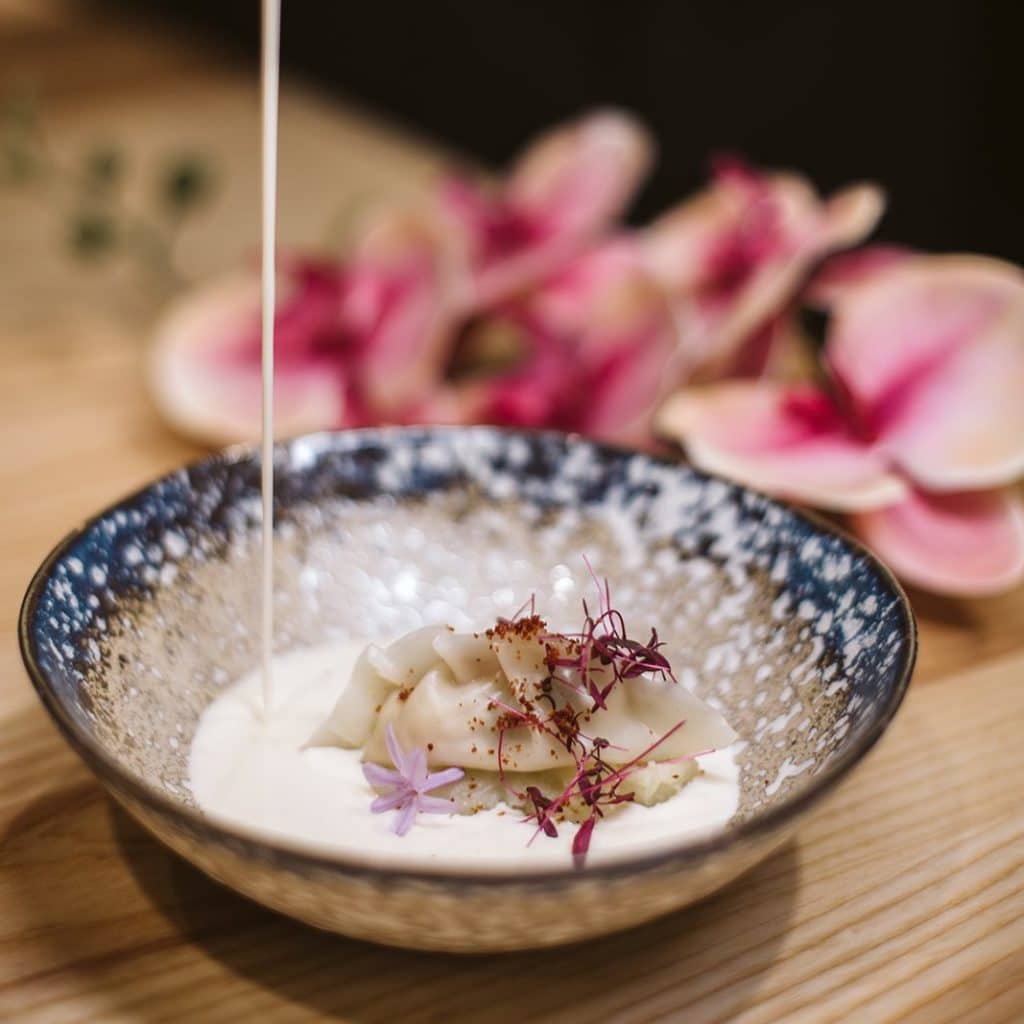 Book Your Gastronomic Experience at Yubá Experience
If you have already decided and want to join this trip, the only thing you need is to buy your ticket. Being an adventure that you can live only once a month in a private group, we advise you to book your table in advance. We advise you to confirm your reservation 5 days before the experience begins.
Now you do know! If you are in Malaga and you want to discover the gastronomic heritage of our province differently, you cannot miss our surprising Bagaje tasting menu. As defined by our chef, Mario Rosado, "Bagaje y Esencia (heritage and essence), two words that perfectly define my cuisine and, therefore, the cuisine of Yubá Experience".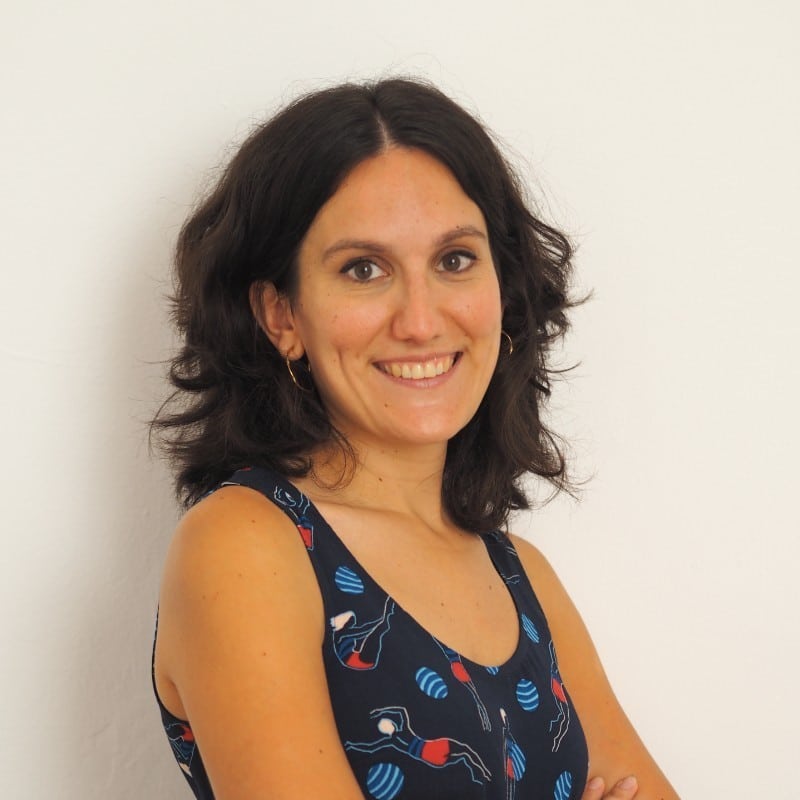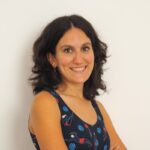 Communications Director at Grupo Premium, born and raised in Malaga. Expert in content and marketing.