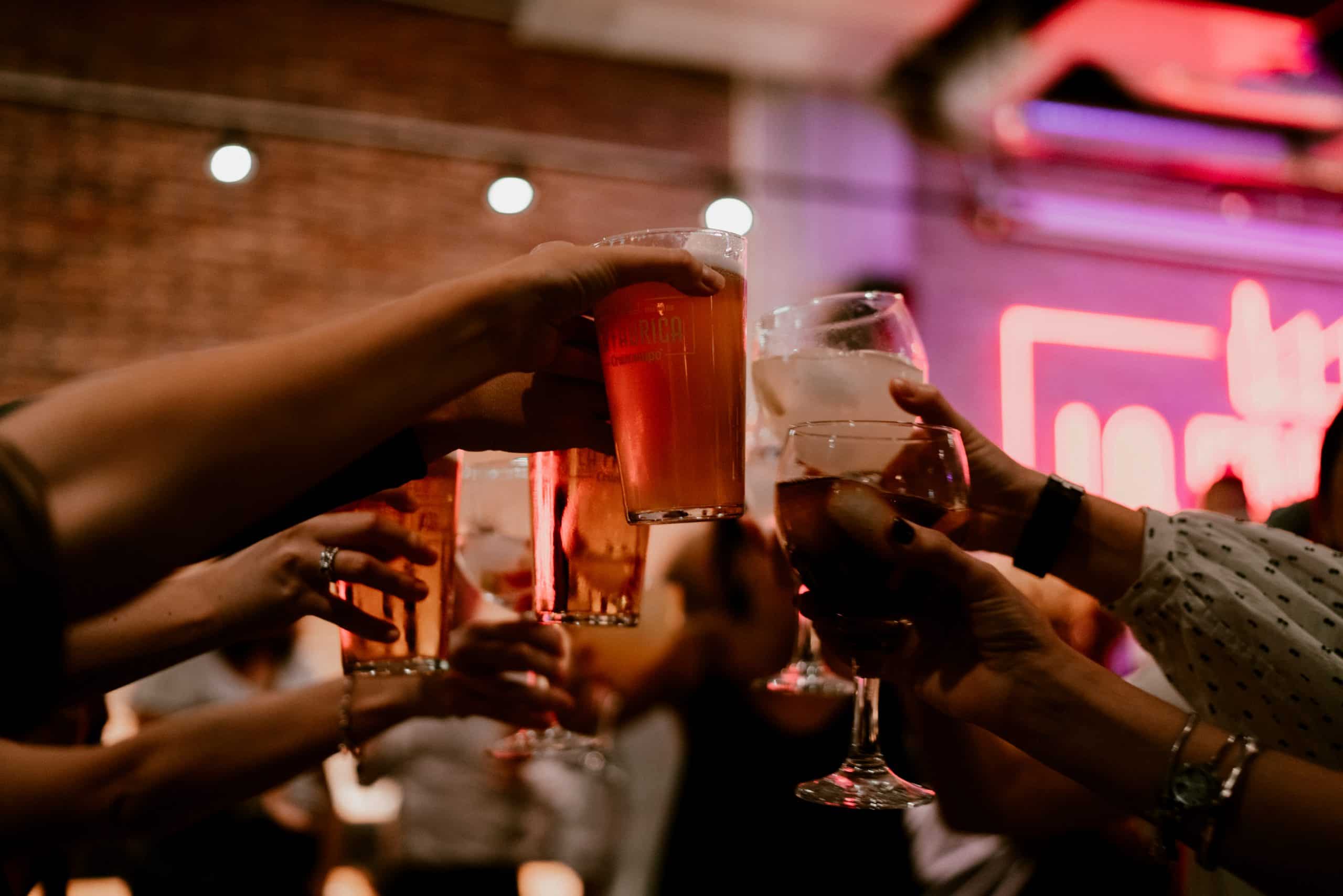 Looking for team-building activities for your company? Working as a real team is one of the most requested soft skills in the corporate world since all members should work in unison to achieve the desired goals and reach the planned results.
At Grupo Premium, we know what your team needs, so we offer various activities and environments where you can hold team meetings. Are you curious about the available options and why it is essential to do this type of activity regularly?
Advantages of holding team building activities in your company
Some of the main advantages of the dynamics
Visits and tastings at La Fábrica: a team-building activity in malaga that tastes great!
Advantages of Holding Team Building Activities in Your Company
According to European School of Management data, almost 50% of workers improve their performance when they are more satisfied within their team and share some bond. Team building or "team construction" is a technique companies use to foster a sense of belonging, connection, and teamwork among workers and boost critical and strategic thinking.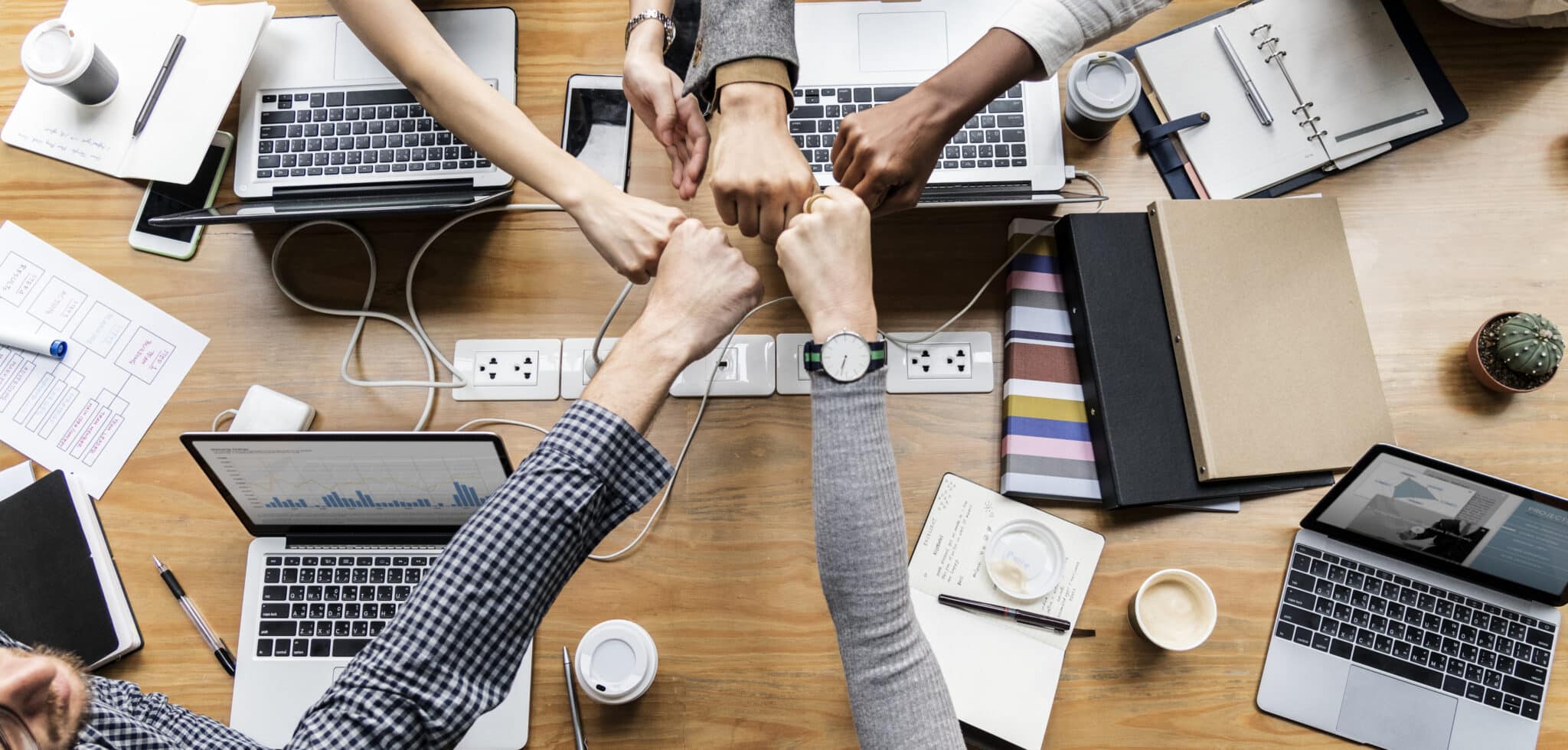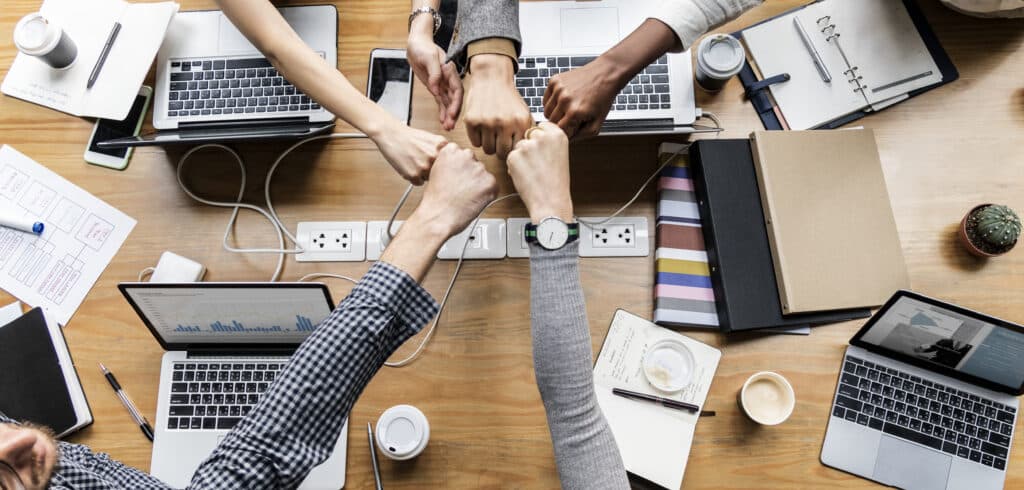 Some of the Main Advantages of This Dynamic Are the Following:
Increased motivation, which has a direct impact on workers' productivity and happiness.
Creating and strengthening peer bonds: Team building activities strengthen bonds and interpersonal relationships among all members.
Improved communication is essential for smooth business processes and to increase employee trust.
Suppose you and your team are looking to improve business performance and boost trust. In that case, Grupo Premium in Malaga provides the ideal practices to strengthen employee bonds, communication, and cooperation. Keep reading to unleash what kind of team-building activities await you in our spaces.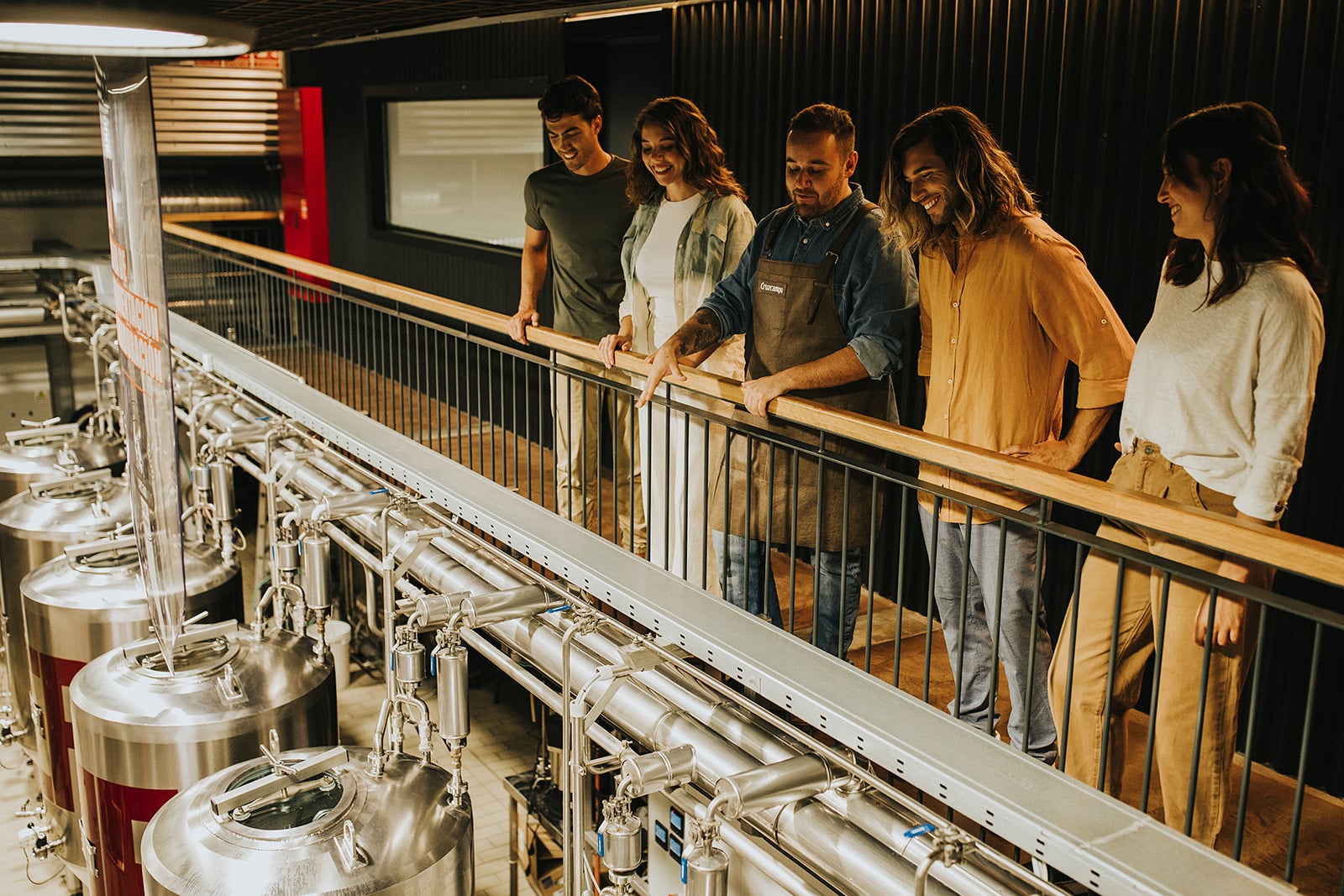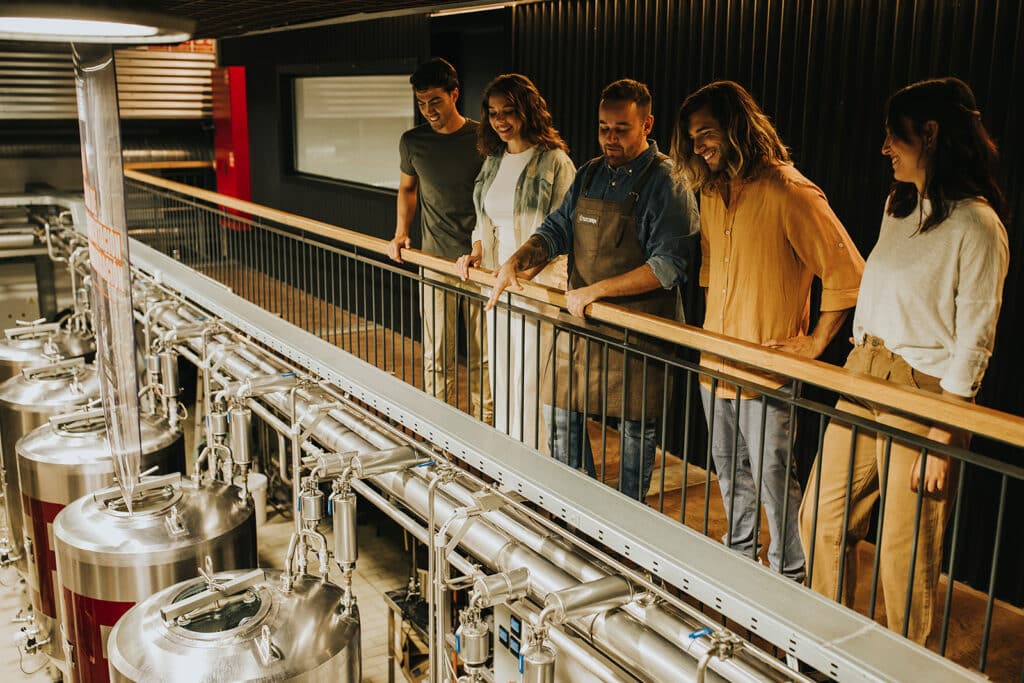 Visits and Tastings at la Fábrica: A Team-Building Activity in Malaga That Looks Great!
One of our most suitable venues to promote team building in your company is La Fábrica: a space for up to 450 people where you can delight your palate with our exquisite craft beers. Discover the process of making our Soho beers with our masters through a guided tour of all the facilities. Thanks to the calm and relaxed dynamics of the activity, you and your colleagues will be able to increase creativity. A must for facing challenges, improving communication, and releasing any tensions that may arise in the work environment. Please remember that it is necessary to book in advance.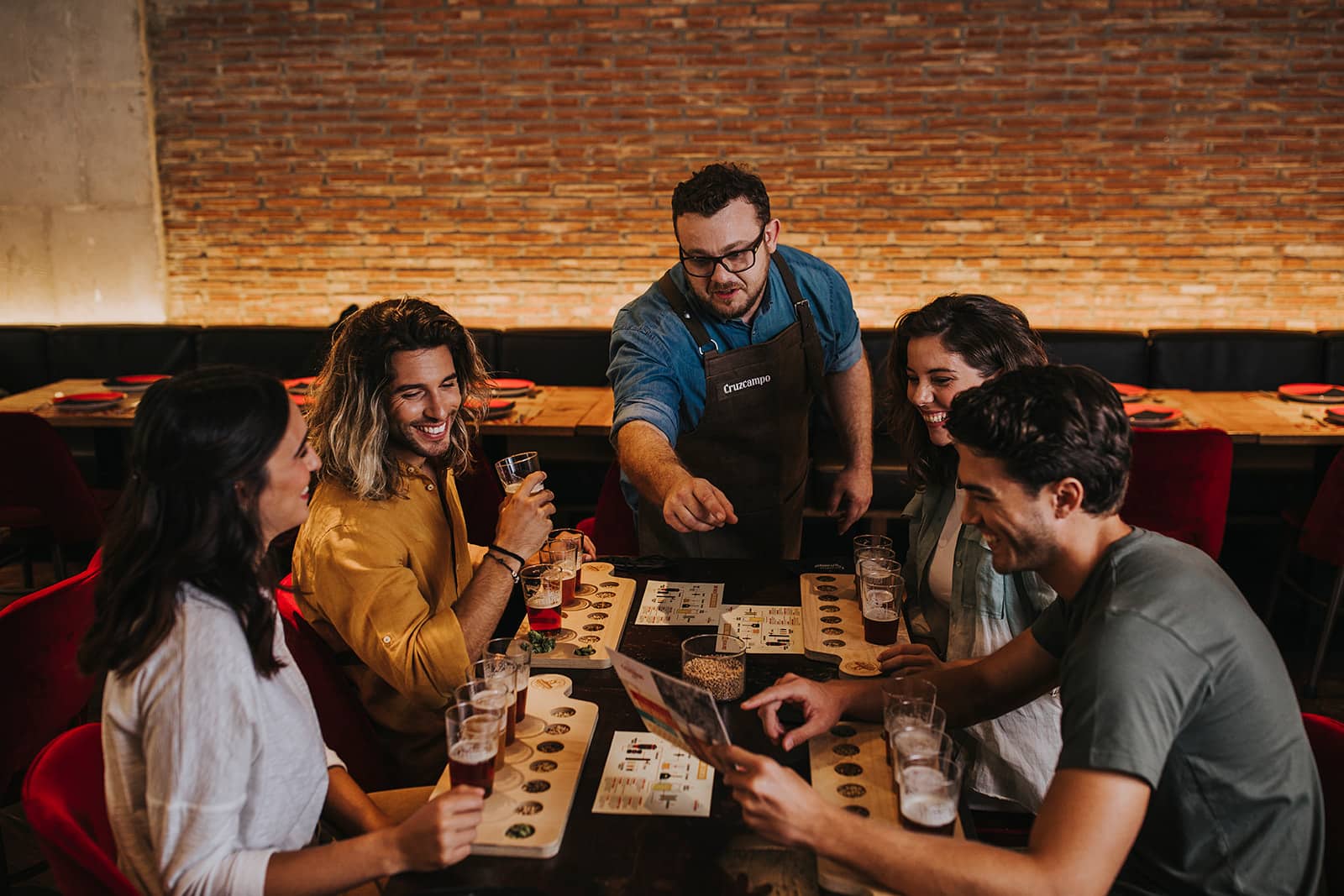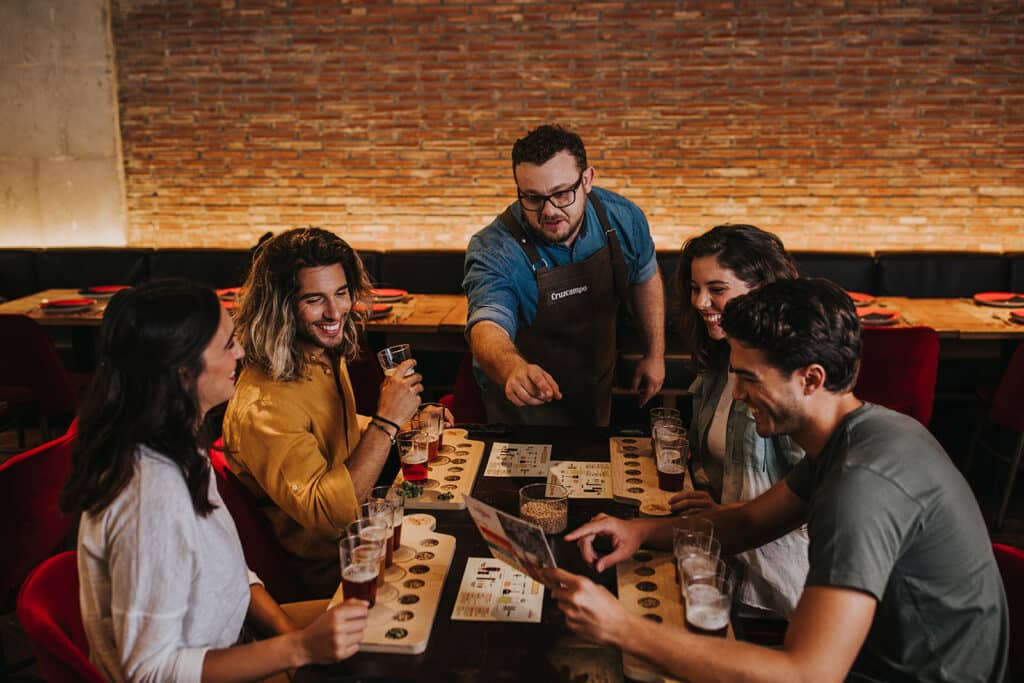 Do not think about it any longer and come with your colleagues to our beer paradise of excellence in Malaga to enjoy a teamwork dynamic: you will know each other better, trust will skyrocket, and your bonds will be closer, the best combination for a good team building and facing all business challenges with more motivation than ever. In addition, you can combine such an interactive activity as team-building with a gastronomic experience that will make you travel through the senses.
Of course, this is only a small sample of what Grupo Premium offers. Little by little, we will be adding more offers from our wide range of spaces, activities and plans to promote team building in Malaga city centre. Come on up! Stay tuned.