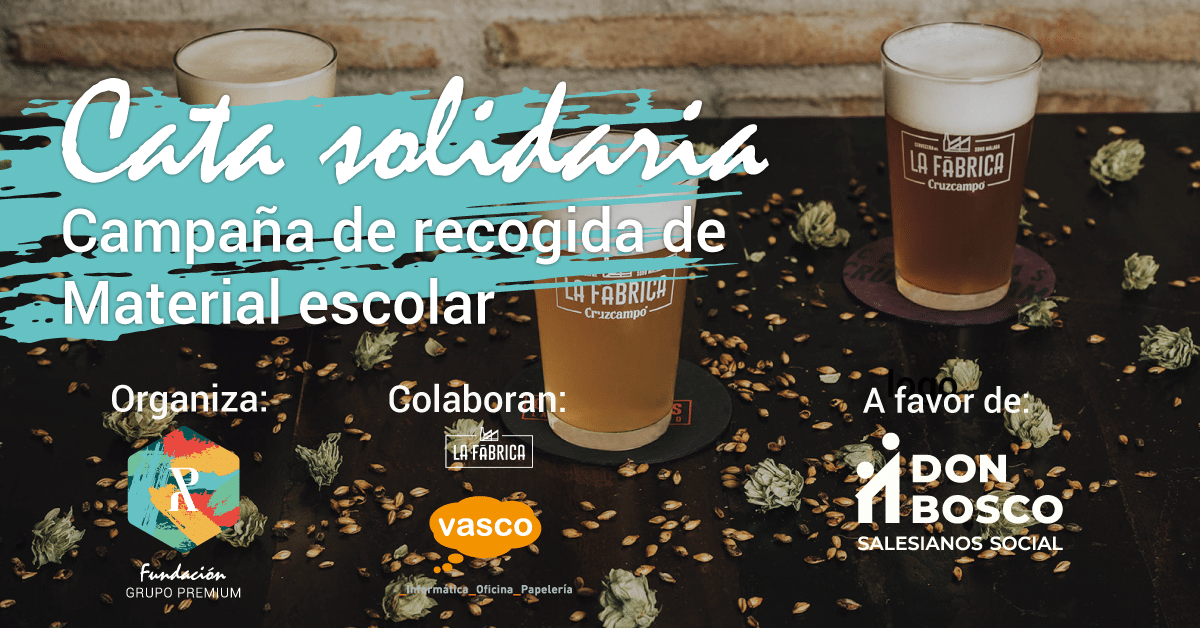 Grupo Premium Foundation keeps supporting people in need. On this occasion, within its social responsibility activities program, the Malaga Foundation has joined Vasco Informática to organize a collection of school materials active from August 28th to September 5th. All the collected material will go to the Don Bosco Foundation. Keep reading and take part in this caring activity.
Grupo Premium Foundation Organizes a Collection of School Material
As you know, Grupo Premium has always been committed to Malaga and has participated in several supportive activities to help those who live in difficult situations. On this occasion, thanks to the collaboration of Vasco Informática, Grupo Premium Foundation organizes a campaign to collect school materials that will go to the Don Bosco Foundation.
Don Bosco Foundation belongs to the Salesian Province of María Auxiliadora. It works to promote and fully develop children, teenagers, and young people in situations of social inequality. Among its school projects, we find school support at an early age, the training of students who have dropped out of school to achieve their diploma, or even fight absenteeism from schools and high schools.
Do you want to know how you can help the foundation? This school material collection campaign will be active from August 28th to September 5th. With all the material collected, we plan to supply 160 students with everything they need to return to school.
Join this New Social Responsibility Initiative
If willing to contribute, you can participate in a solidarity tasting at La Fábrica. We will have 160 places, and each person will contribute to purchasing school supplies. Thus, you can enjoy a refreshing session of craft beer tasting, and, in addition, you will contribute to the students of the Don Bosco Foundation. And don't worry if you are unsure where to buy the school supplies, as our leading partner, Vasco Informática, is just a few minutes walk from our microbrewery.
Did you not get a seat and want to collaborate with this initiative? Don't worry. At La Fábrica, we will be happy to collect your donation of school materials, and, by the way, you can enjoy good music, food, and craft beers.
Once our collection campaign is over, all the material collected will be delivered to the Don Bosco Foundation at an event that will take place on September 7th, before the start of the school calendar.
What do you think about this new social responsibility initiative in our city? We encourage you to be supportive and participate in this beautiful initiative. We'll be happy to welcome you to La Fábrica!