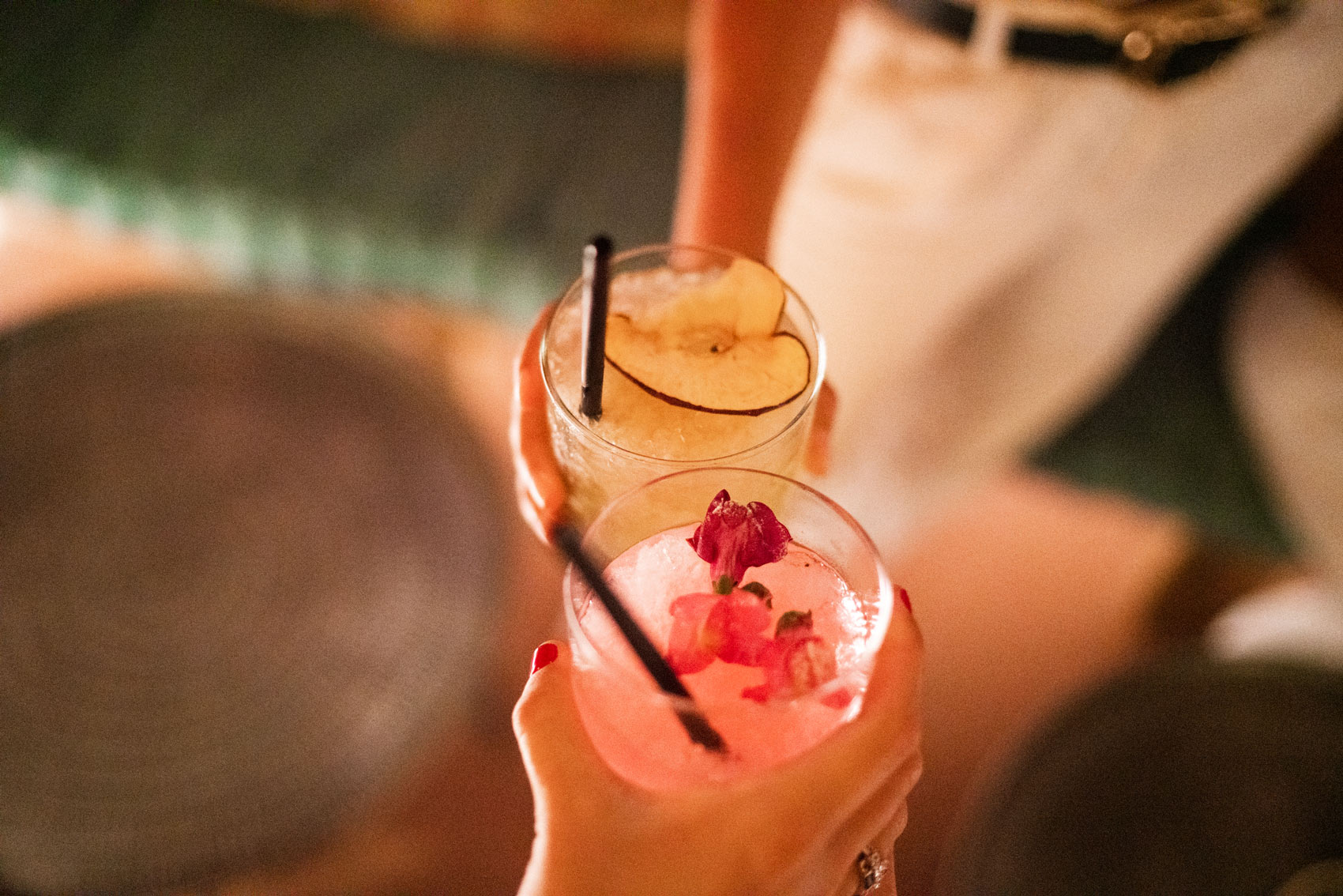 Already thinking of the Christmas Menu for this year? Like every year, it also seemed 2022 was endless and now we are already approaching festivities at breakneck speed. In order not to lose track of time, at Grupo Premium we think it is better to be safe than sorry, so we are already working on organizing your Christmas lunches and company meetings. If you want to know about our Christmas plans, keep reading to find out all the details.
Company Lunches and Christmas Meetings
With the arrival of November and especially December, we are all filled with meetings, gatherings and Christmas lunches. Whether the meal is with those at the office or gym or that one with college friends… It's all about occasions! The point is that we all like to share these special dates. What better way to do it than with a good Christmas menu?
These are moments to exchange gifts, enjoy a special meal in good company, catch up with each other, celebrate that special event you've been putting off because you lacked the time, and stick together with office colleagues leaving aside the daily stress, all in a relaxed and festive environment.
We know how important are these gatherings for you and at Grupo Premium we take the organization of your events at these times very seriously. We offer you our spaces so that your meetings are as special as you deserve.
Premium spaces prepare their Christmas Menus of 2022
For those looking to celebrate company lunches and Christmas meetings, at Grupo Premium we offer the whole range you need. All our restaurants, from La Fábrica to Batik or Bendito, have four terraces and will be the ideal backdrop to end 2022 in style. Music, proximity cuisine, relaxed environments, unforgettable experiences… Everything you can imagine is here.
When thinking of a Christmas menu the first thing that comes to mind is a meal in a quiet place with a relaxed environment and exquisite cuisine: the solution is at Bendito.
The Christmas Spirit lands at Bendito with its Christmas Menu of 2022
The Christmas menus of 2022 at Bendito offer three proposals, each one tastier than the other. Copo de Nieve, Muérdago and Luces de Navidad are the names of these three delicious menus touched by the proximity cuisine at Bendito. Marinated acorn-fed Iberian pork loin, over smoked potatoes and cheese foam, monkfish croquettes covered with saffron and accompanied by a fried bread mayonnaise, almonds and cane syrup, grilled octopus with stewed green beans, toasted chilies and cold kale or ingot of lamb, chickpeas cooked with baharat, black lemon vinaigrette and fresh herbs are just some of the dishes of all the Christmas menus of 2022 offered at Bendito. Is your mouth already watering?
A Menu Full of Christmas Magic at Our Batik Restaurant
On the other hand, at Batik you will be able to enjoy its incredible views while tasting your favourite dishes from its Christmas menu. An enviable location at a restaurant that has become a must of Malaga's gastronomic scene during last years and where you will get a foretaste of the Three Kings Night thanks to its menus Mirra, Incienso and Oro. This year it will be Batik the one sending the letter to the Three Kings Batik through its three menus that you will be able to choose based on your fondness to each Magic King or, what is even harder, by selecting which elaborations attract you the most. To help you in this last step we highlight the following: Potato gnocchis with cherry tomato sauce and crispy tofu with pesto from the menu Mirra, grilled sea bass with creamy puntalette of wakame seaweed and vegetables from the menu Incienso and grilled marinated octopus over fresh humita, which is offered in the menu Oro.
Santa Is Coming to La Fábrica on the Christmas Menu of 2022
For most party animals and those looking to organize more informal and casual events, Grupo Premium provides you with the microbrewery La Fábrica. In its spacious lounge, you will enjoy live music, DJs, karaoke… And if you plan ahead, you can surprise your guests with a unique beer experience: blind tastings, visits through the facilities and much more.
The matter lies in deciding which Christmas menu at La Fábrica you like most. The options are Jingle Bells, Christmas Tree and Santa Claus. Burgers, crispy chicken, meat and fish with surprising elaborations, vegan options… All accompanied by craft beers of La Fábrica. You could not ask for more from a Christmas menu.
Venture into The Hastronomic Journey of Yubá Experience
If you want to take a step further with your Christmas lunches and dinners, you can't miss the Bagaje menu of Yubá Experience, an ideal partner to surprise your beloved ones.
This menu will allow you to take a brief but unforgettable journey around the world thanks to the elaborations made by our chef, discovering new flavours and nuances. Sausage and cheese bun of the Sierra, anchovy meatball covered with muscatel and vanilla sauce, ajoblanco made from Marcona's almond and dim sum of weever are some of the Bagaje dishes that will surprise you and that will be part of your Yubá Experience. An experience that can be one of the best Christmas gifts for the real foodies and much better if shared.
If after tasting our Christmas menu of 2022 you still feel like partying, feel free to continue the evening with a few drinks in our restaurants or get some fresh air and go up to one of our four terraces in downtown Malaga. Unrivalled views, first-class cocktails and the chance to book a private space. Are you still going to miss the party?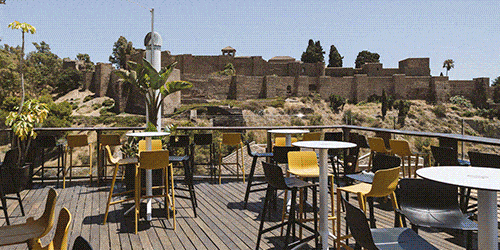 The Secret to a Premium Christmas
If all this gastronomic and leisure offer from Grupo Premium is not enough to convince you that the most special Christmas is experienced here, let us tell you how you will benefit from booking your Christmas lunches with us.
Advantages of Celebrating Christmas with Grupo Premium
We currently have a team of professionals and experts in the organization of events.
Our Christmas menus, as it could not be otherwise, fulfil the needs of diners when it comes to allergies and intolerances. We are passionate about cooking and we want all our guests to experience it in the same way.
We offer you spaces that fit your needs and those of your group. Do you want to hold a conference with your team before lunch? We can help. Do you want to live a unique experience with your friends or colleagues? Check out the programme of La Fábrica, for example.
All of this without forgetting that the Christmas menus of 2022 at Grupo Premium are just the beginning of your festive experience with us. You can top your day by extending the table talk with teambuilding activities, with a welcome drink… You set the limits.
As if that were not enough, Grupo Premium has two hotels and two apartment buildings that will allow you to stay over comfortably if the Christmas lunch lasts until the night.
Are you still in doubt that the secret of a Premium Christmas is here? Call us at 952 06 38 02 or email us at info@grupopremium.es and we will be happy to provide all the information you need. Grupo Premium spaces are waiting for you this Christmas 2022!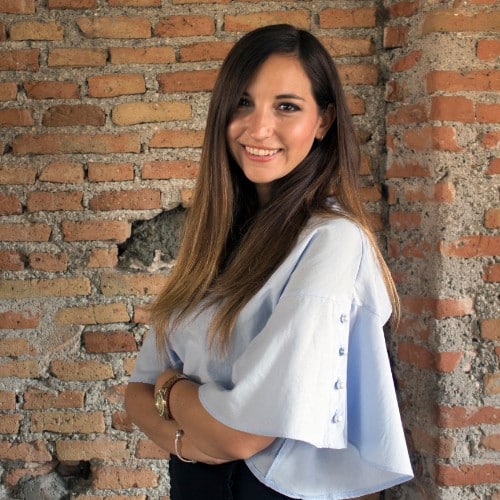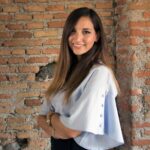 Director of Málaga Premium Hotel, specialised in the hospitality sector and with more than 6 years of experience in marketing, communication and social media management.