How difficult it is to imagine summer in Malaga without a good plan on a rooftop bar, right? At La Terraza de San Juan in Malaga Premium Hotel, we want you to continue enjoying evenings full of flavour alongside the best views of the city centre. And for that same reason, this year, we have prepared a fun snack menu to eat "with your hands" prepared by our chef Mario Rosado, along with a refreshing list of Schweppes cocktails designed by the bartender Nagore Arregui.
Our Malaga Rooftop Bar Offers a Unique Gastronomic Experience
Do you want to know what this year's proposal is all about? Something we can assure you: after knowing the details, you will only think about visiting us to try this new culinary proposal.
Summer is the time of year when we feel like living new outdoor experiences: getting to know other places, sunbathing, relaxing with the sea breeze and, of course, enjoying a great evening on a terrace surrounded by friends.
This year, La Terraza de San Juan in Malaga meets all these requirements to keep you away from high temperatures in one of the best rooftop bars in the city. And, as a good rooftop bar plan cannot be understood without something nibble, our chef Mario Rosado has reinvented the snack menu that we love so that you can live a unique gastronomic experience.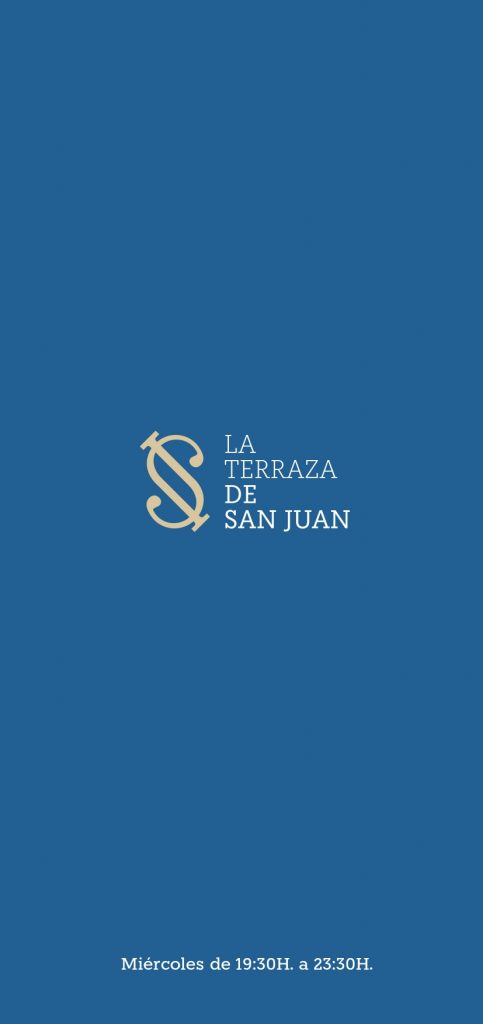 The proposal designed by our chef this season mixes Latin and Asian styles. Two very different types of cuisine that are characterized by having intense and surprising flavours.
All the tapas on the menu are designed to be eaten with your hands: from the crunchy rice with spicy tuna tartare or the tempered tuna uramaki with jalapeño mayonnaise and caramelised onion to its Vietnamese rolls (with prawns, Korean garlic and roasted pineapple or roasted pork with chipotle and curry and oyster sauce) and the carbonara xiao long bao with black garlic mayonnaise.
In addition, for those who like Mexican food, you can also find on the menu a double proposal of tacos (roasted pork with pasilla chilli sauce or calamari tempered with fruit kimchi and seaweed with wasabi) and some homemade nachos with chilli con carne.
Nagore Arregui's Schweppes Cocktails: A Premium Pairing
As it could not be otherwise, to pair the dishes we have counted on the talent of Nagore Arregui, Schweppes Mixing Master and finalist in the World Class Competition 2015, which has made it an undisputed reference of Spanish mixology.
The bartender has designed a refreshing menu of 4 cocktails made with Original Schweppes Tonic, Pink, Schweppes Berry and Lemon that combine perfectly with our snack menu.
For example, the Gin Sherry&Berry cocktail, with ingredients such as Roku gin, fine wine, currant and blueberry berries, lime juice and sherry vinegar, will make this experience even more tempting. All this, in one of the best terraces in Malaga for its spectacular views of the city skyline.
The Media Recommends Our Snack Menu at La Terraza de San Juan
Such an original gastronomic proposal is unlikely to go unnoticed. The media has echoed our snack menu designed by chef Mario Rosado to eat With your hands.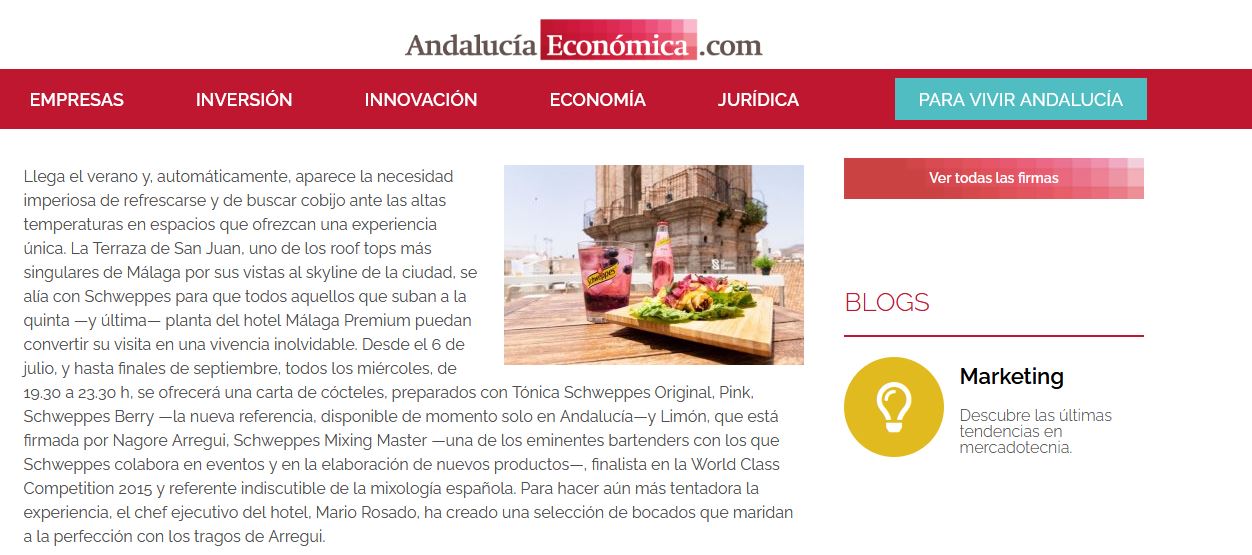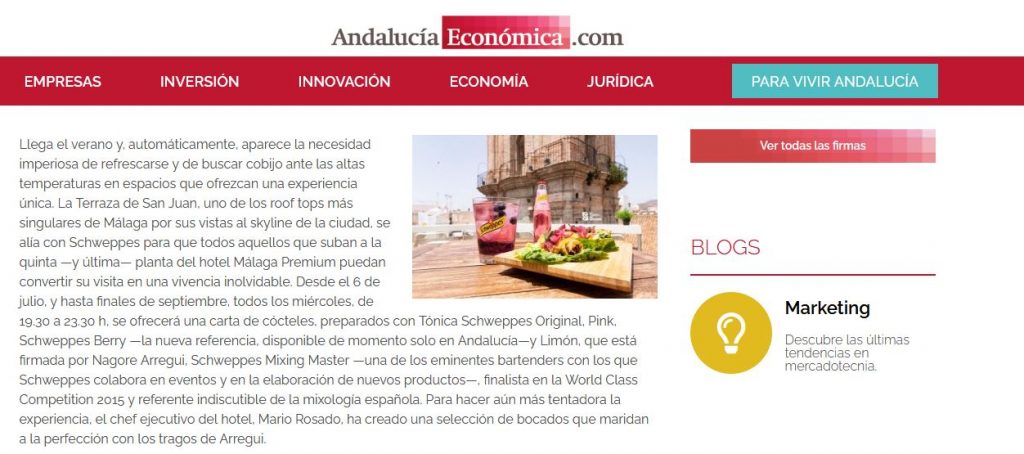 Among them, the digital newspaper Andalucía Económica, Hostelería Hoy and 7 Días Marbella recommend the Málaga Premium Hotel rooftop bar as an essential for the afternoon and evening of the Andalusian capital, where you can live an unforgettable gastronomic experience. We're waiting for you at our rooftop terrace in Malaga for this cocktail experience!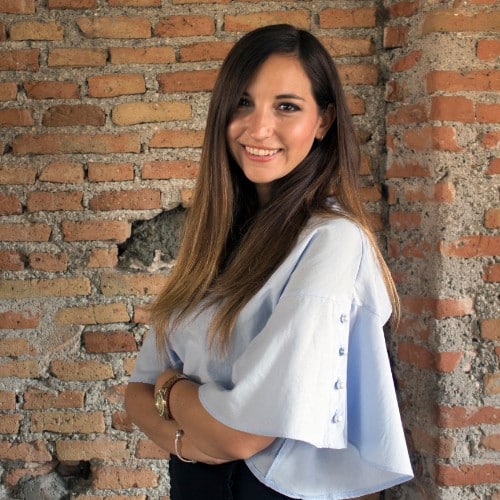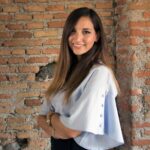 Director of Málaga Premium Hotel, specialised in the hospitality sector and with more than 6 years of experience in marketing, communication and social media management.