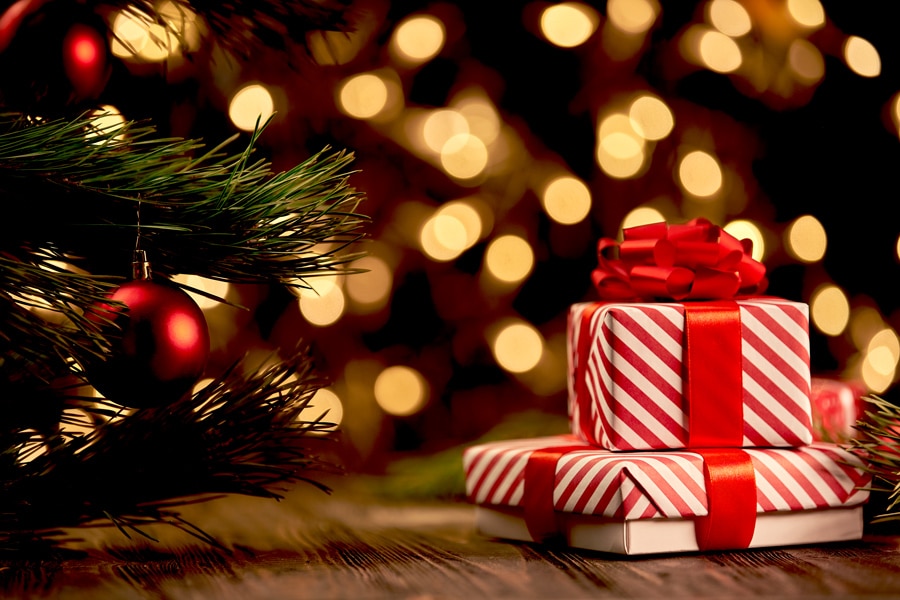 What are your plans to celebrate New Year's Eve 2023 in Malaga? If you are still unsure about where to celebrate the most magical night of the year, Grupo Premium is the answer. We offer you a great variety of spaces showing endless possibilities and a selection of the most select plans to say goodbye to the year. Are you curious to learn all the details? Let's go!
Discover the Flavour of New Year's Eve 2023 in Malaga with Batik Restaurant
When it comes to celebrating Christmas, Batik is an eager beaver. This Malaga restaurant has not only prepared a great selection of Christmas menus but has also decided to make New Year's Eve plans. If you like the idea of celebrating Christmas dinner or business meals, you cannot miss the plan that Batik suggests for New Year's Eve.
Is there a better time than New Year's Eve to spend an unforgettable evening with family and friends? To make that night even more unique, Batik invites you to a reception, which will take place at 8:30 pm. You will be able to enjoy an exquisite welcome drink while chatting lively with your guests about your intentions for the new year. Then, at 9:00 pm, it will be the turn for dinner. Are you ready for the delicacies show that the chef has prepared?
In this exclusive menu, you will start tasting a complete selection of starters such as Foie Micuit, yogurt, and parmesan, the succulent Lamb bonbon, manchego cheese cream, and boletus crumble, or the exotic dish of Brown crab fake ravioli, nacarii caviar, and saffron coral cream. Then venture out with the two stunning main courses, namely Wild turbot au champagne, wheat, and cauliflower fake risotto with sea urchin butter and Beef sirloin on polenta, winter truffle, and Bordelaise sauce. With these dishes, it seems complicated to make the night better, right? Well, wait until you taste the exquisite dessert: Pecan and fresh milk nougat canvas, Yucatan vanilla, blonde cookie, and crunchy pearls. A total dance of flavours to the palate!
Of course, this particular night could not be complete without pairing it with the most Premium winery.Among those selected for this dinner of New Year's Eve 2023 in Malaga, you will taste Moscatel Naranja, La Deliciosa, Menade, Fraga do Corvo, Altamimbre and Juvé & Camps Cinta Púrpura.
Aren't you missing something? Book in advance so you don't miss out on this complete New Year's Eve plan in Malaga! In addition to dinner, the event includes a welcome drink, the menu and pairing, the traditional lucky grapes and a great party with DJ, a bag of favours and 4 drinks and, finally, late-night snacks. Call us at 952 06 38 02 or send us an email to info@grupopremium.es. We will be happy to answer your questions. Don't miss out!
Celebrate New Year's Eve 2023 in Malaga at La Fábrica Microbrewery
Just like Batik, the restaurant in Malaga's Soho did not want to settle for offering Christmas menus and has joined the preparations for the most incredible New Year's Eve party. Read on if you want to find out what New Year's Eve 2023 in Malaga will be like at La Fábrica. There is so much to tell!
On December 31st, come to the Soho restaurant at 8:30 pm to say goodbye to the year with a welcome drink in our lounge. Share anecdotes of the year with your loved ones while enjoying the live music of La Fábrica. And make room for dinner, which will take place at 9:00 pm!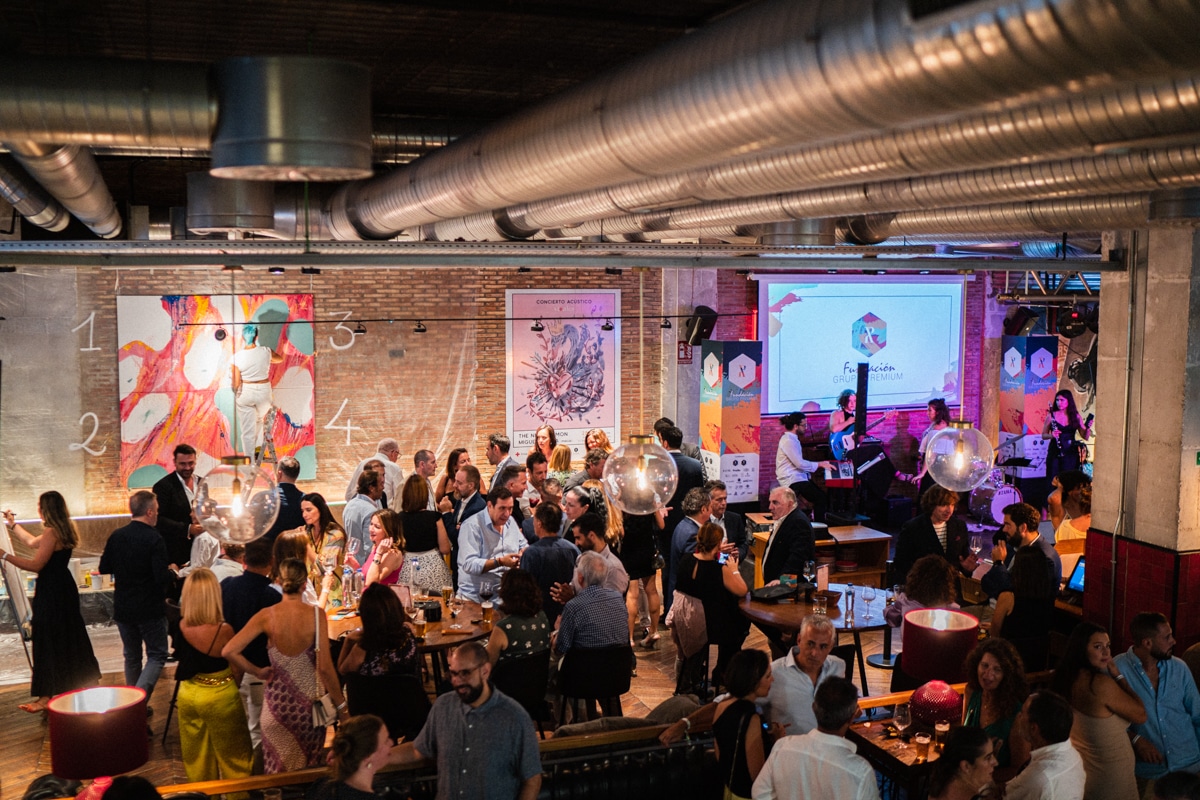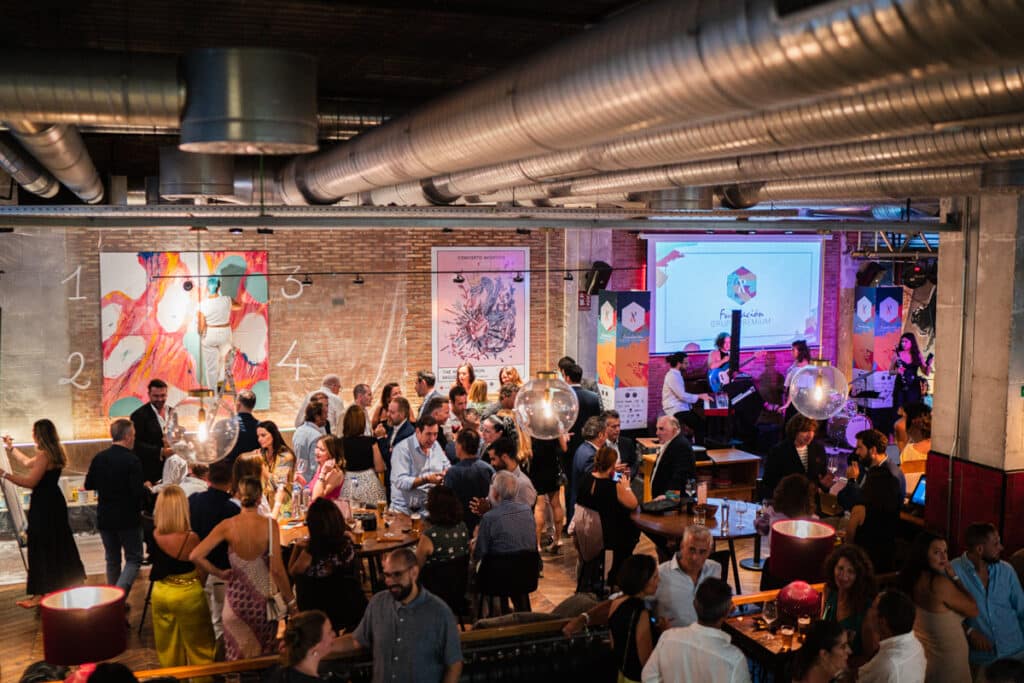 To whet your appetite, dare with exquisite starters such as the Dry-aged beef loin steak tartar on crunchy chapata bread with soy-cured egg yolk, Roasted red shrimp with crushed garlic and parsley, or Butterfish ceviche with red onion, ginger and tiger's milk dressing. Once you have tasted these impressive dishes, delight yourself with succulent delicacies such as our main courses: Ratatouille-filled hake timbale served with velouté au gratin and dogfish soup or Slow-cooked beef cheek glazed with an Oporto demi-glace and served with french-style roast potatoes, fresh herbs, and baby carrots. What do you think about this fantastic selection of dishes?Wait, that's not all. End this incredible dinner with the sweet taste of the Toffee mousse and vanilla ganache topped with chocolate icing. Sounds delicious, right?
Don't forget to pair this dinner with the finest craft beers and the most varied winery. Among our craft beers, we recommend Cruzcampo Gran Reserva, Malagueta, IPA, Trigo, and Strong Ale. On the contrary, if you prefer wine, get ready to enjoy our finest wines: Líbalis Blanco, Lancer Rosado, Garnacha Olvidada, and, of course, an incredible Juvé & Camps Cinta Púrpura. The latter will be the perfect choice to toast to the new year once we have eaten the traditional lucky grapes.
What did you think of this plan for New Year's Eve 2023 in Malaga? At La Fábrica, you will have everything you need to say goodbye to the year in a big way without leaving our establishment: a welcoming drink, a delicious dinner, the traditional lucky grapes, a bag of favours, a party with dance and live DJ, 4 drinks during the party and some late-night snacks. Do you need more reasons to book your place before they run out?
Besides, as you may already know, at La Fábrica, we are very keen on having fun. If it turns out that you already have family dinner plans at home, we encourage you to stop by later to welcome 2024 with an awesome party. At La Fábrica, you will always be welcome and greeted by one of our craft beers! Don't hesitate to make your reservation now by calling 952 06 38 02 or sending us an email to info@lafabricadecerveza.com. We're looking forward to seeing you!