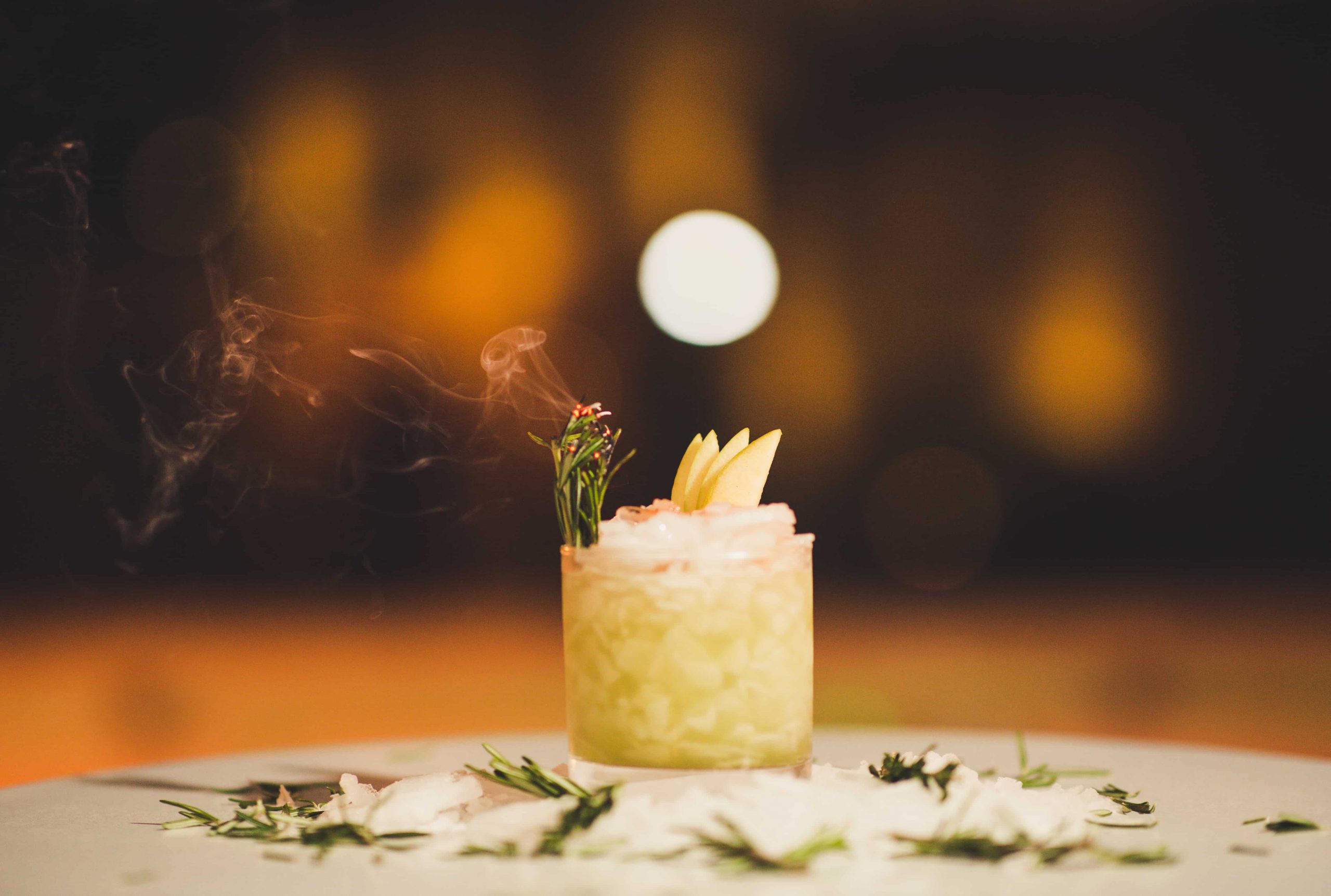 Are you looking for a good plan to hang out in Malaga this autumn? The  Grupo Premium spaces are, according to the local media, one of the best options to enjoy a unique gastronomic experience or relax on one of its rooftop bars while enjoying the best skyline in the city.
If there is something that characterizes Grupo Premium, it is making available to all those who want to enjoy this wonderful city the best options for unforgettable and unique moments. Something so good, you have to share it, right?
The Bagaje Menu at Yubá Experience, Cover of the Málaga en la mesa Magazine by Diario Sur
As the Diario Sur magazine, Málaga en la mesa (Malaga at the Table) puts it so well, to enter Yubá Experience is to travel around the world through the elaborations of our chef Mario Rosado. The fact is that, with our surprising gastronomic proposal, the Bagaje menu, we have managed to create a perfect harmony between cutting-edge cuisine and traditional Malaga recipes. The ones we've known all our lives.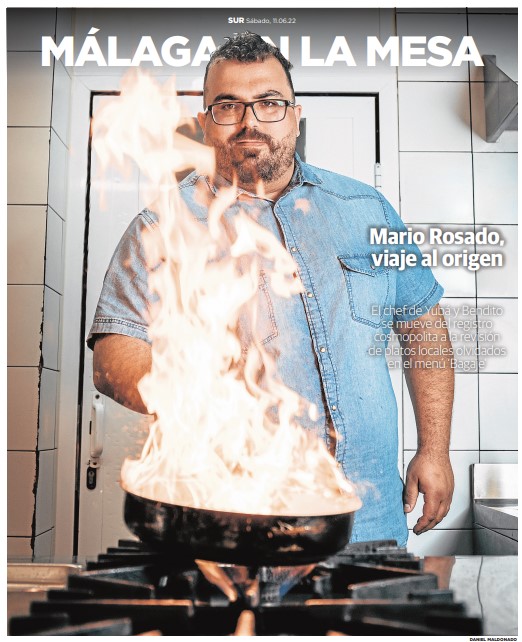 Besides, is there anything better than rediscovering the traditional gastronomy of Malaga together with a few friends in petit comité? Of course not. Such an experience must be shared. Therefore, once a month, in Yubá Experience an intimate meeting is organized for a maximum of 10 people, in which diners can embark with their family or friends on this culinary adventure.
The Ciudad con Alma Magazine Publishes that La Terraza de San Juan Is the Best Rooftop Bar in Malaga
If you want to enjoy a good plan hang out in Malaga, you must include in the itinerary a small rooftop bar where you can have a drink and, in Grupo Premium, we have the perfect option.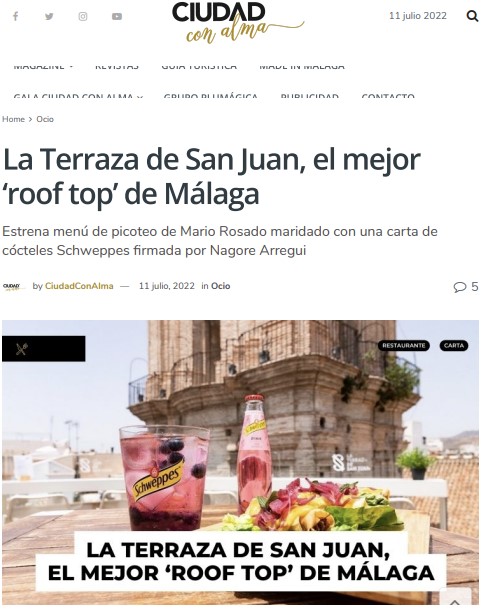 As they write in the article published by the magazine Ciudad con Alma, at La Terraza de San Juan you will enjoy, not only one of the best views in Malaga, but also a very special cocktail menu that pairs perfectly with the selection of bites that our chef, Mario Rosado, has created to make your experience unforgettable.
Until the end of September, every Wednesday from 7.30 pm to 11.30 pm, you can try the cocktails designed by Nagore Arregui, Schweppes Mixing Master, finalist in the 2015 World Class Competition and undisputed reference of Spanish mixology. The cocktails are prepared with Original Schweppes Tonic, Pink, Schweppes Berry -the new reference, currently available only in Andalusia- and Lemon.
As you can see, this is a plan that you cannot miss if you are in Malaga during the month of September. We assure you that those who have already tried it, would repeat.
La Terraza de la Alcazaba, the Best Place to Enjoy the Feria de Malaga 2022 Fireworks
One of the most spectacular places from which you could see the fireworks that inaugurate the Feria de Malaga is La Terraza de la Alcazaba.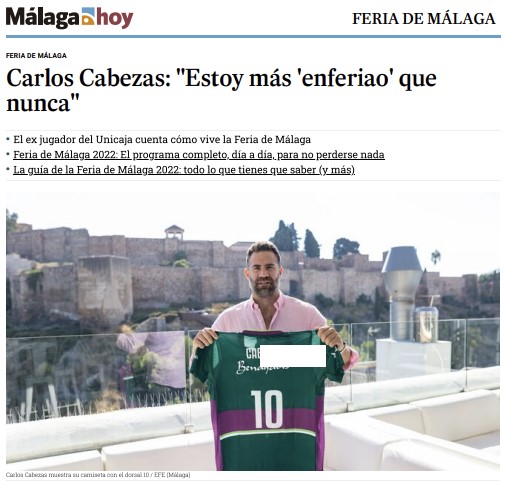 In an interview that former Unicaja player and Grupo Premium member Carlos Cabeza has granted to Malaga hoy, he comments on how special it has been to be able to share with his family and friends that magical night of the August Fair on the rooftop of the Hotel Alcazaba Premium, surrounded by one of the best views of the city centre.
Its privileged location in the historic centre of Malaga and its intimate and avant-garde style, make La Terraza de la Alcazaba a perfect place to relax with a cocktail or celebrate an outdoor event.
It is not surprising that the local media echo our facilities. At the Premium Group spaces you can enjoy the gastronomy, popular festivals, atmosphere and culture of Malaga in a different and original way. Are you going to miss it?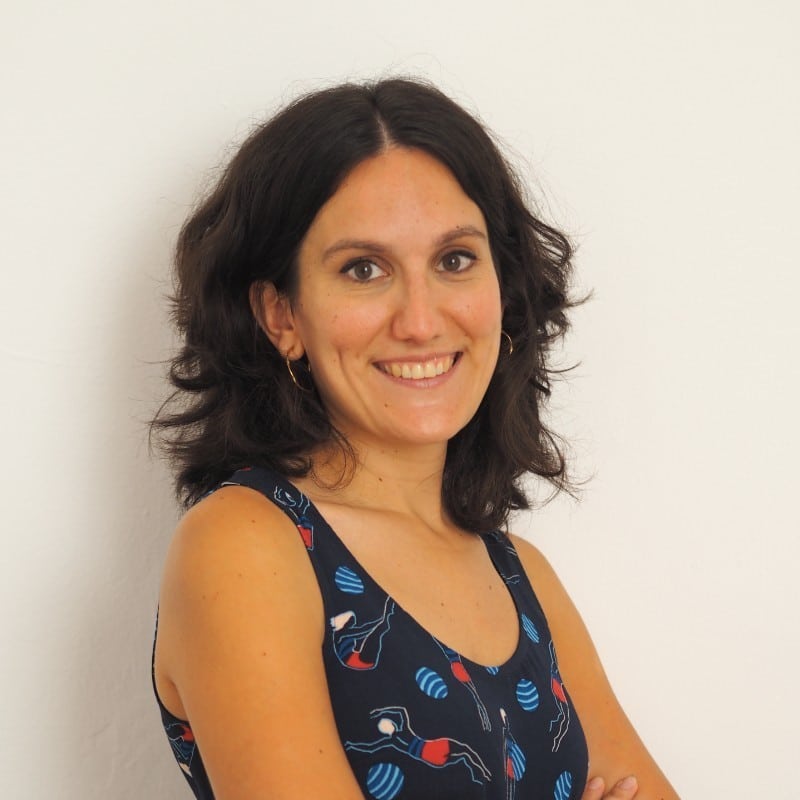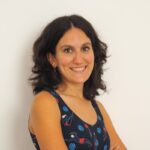 Communications Director at Grupo Premium, born and raised in Malaga. Expert in content and marketing.