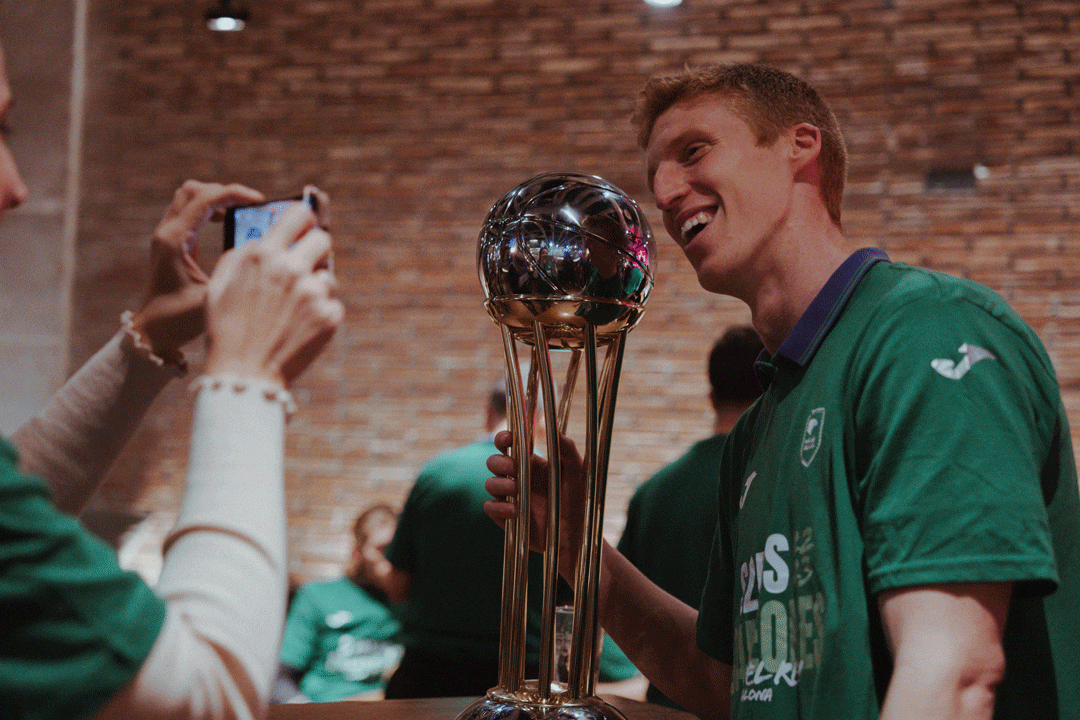 Are you looking for event spaces and unsure if Grupo Premium has what you expect? Thanks to its rooftop bars, restaurants, hotels, multidisciplinary rooms, and holiday apartments, you can celebrate events at Grupo Premium that will suit your space, technical support, and gastronomic needs. Our venues have hosted from small company meetings to large sporting celebrations lately. Are you curious about the superb celebration of the Spanish Basketball King's Cup that took place in the facilities of La Fábrica? Keep reading, and we'll tell you all about it.
A Sporting Milestone in a Hard-Fought Match
Last Sunday, February 19, the local basketball team from Malaga became champion of the Spanish King's Cup in Badalona. Everything happened in a very equal and contested final versus Lenovo Tenerife with a very close result (80-83) in a game in which the Canary team was only four points away from the taste of victory.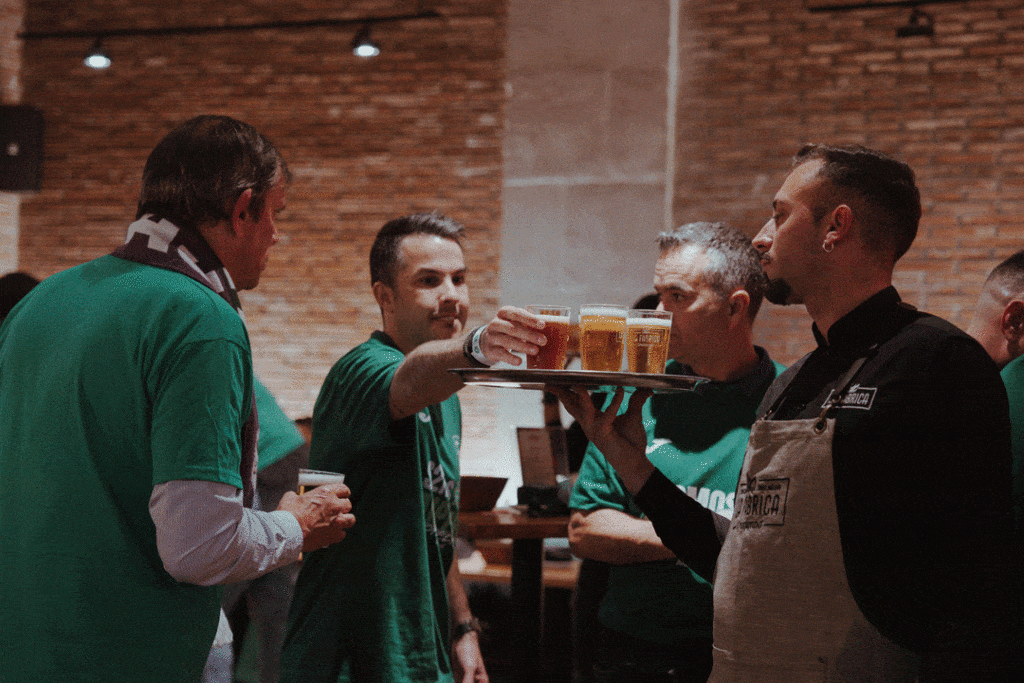 It was not until the last 15 minutes that we had to wait to see how the team from Los Guindos (an affectionate name referring to the name of a local neighbourhood) recovered at full speed to get the points they needed to be the winners of the King's Cup, besides achieving their fifth title, the fruit of constant effort and work. This is a historic breakthrough that has not been experienced for 18 years. The club from Malaga has made history after defeating two of the greats, Real Madrid and Barcelona, in the same tournament. Amazing, don't you think? For all these reasons, they needed to celebrate so many emotions in a place up to the occasion.
La Fábrica: A Witness and Venue for Premium Events
The Spanish team settled for our more extensive space to celebrate their triumph in one of the most important basketball events: the King's Cup. Indeed, we refer to La Fábrica, one of the most unique and exclusive settings we have at Grupo Premium and the first craft microbrewery in Malaga. It is located in the heart of the Andalusian capital, in a neighbourhood where street art and gastronomy converge.
Thanks to its capacity for up to 400 people and its modern, urban design, which fits all kinds of needs, it was the perfect venue for the massive celebration. One of our advantages at La Fábrica is that our spaces allow you to organize celebrations standing up as if it were a cocktail party, in case you are looking for a quick snack or sitting down if you prefer to bring all your guests together for a large feast. In this sense, the players, their families and friends, as well as the members of the team's board were able to taste some of the craft beers brewed by our masters while they enjoyed some of the best gastronomic delights: a whole experience to please the palate and celebrate a huge event of this scale. For now, rest assured that the team Unicaja from Malaga had the time of its life on an unforgettable night full of laughter, music, good food, exquisite drinks, and many complicities.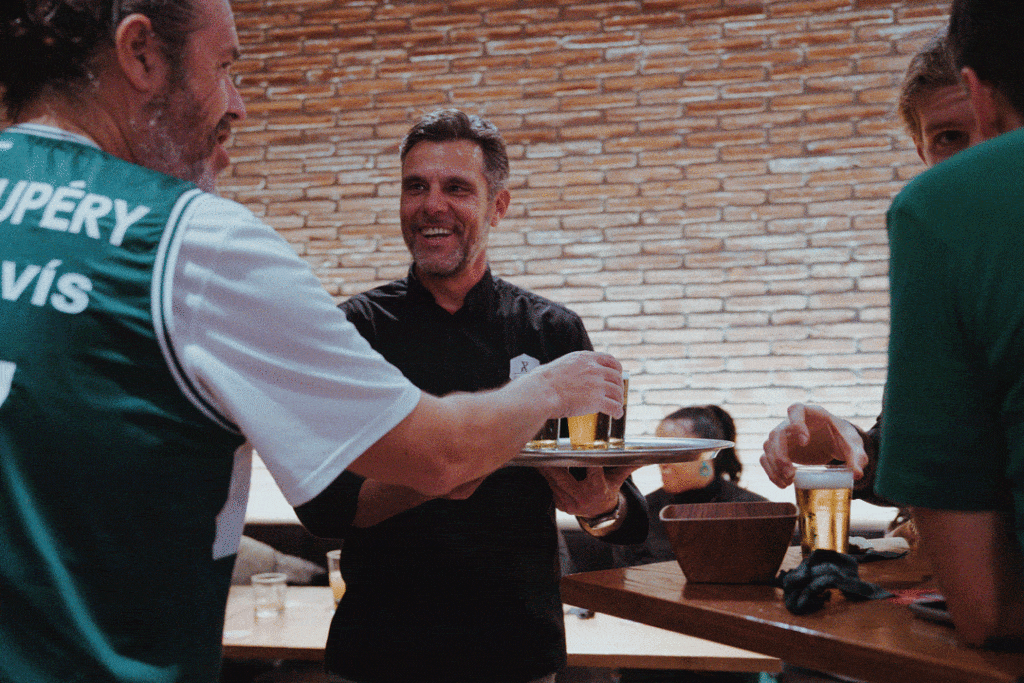 A Wide Range of Experiences and Activities
Beyond having large and distinguished venues for all kinds of celebrations and events, La Fábrica offers a wide range of experiences and activities during the week in a packed agenda: from karaoke that usually starts around 5 p.m. to concerts by talented local artists. If interested, it is also possible to arrange a visit to our facilities at La Fábrica, which includes a tasting of our best beers.
Are you convinced? Either way, if you are coming alone or as part of a group, we encourage you to experience the best feelings at La Fábrica. And don't forget to contact us by calling at 952 12 39 04 or via email at info@lafabricadecerveza.com to plan your incoming events at the spaces of Grupo Premium. We're looking forward to seeing you!