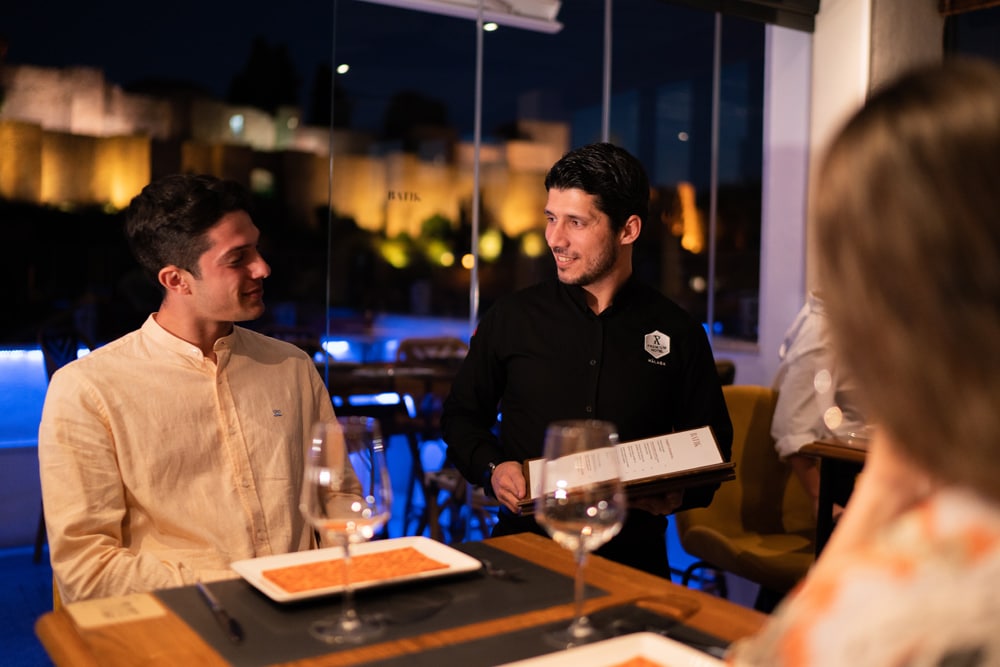 Are you ready to celebrate Christmas 2023 in Malaga? If you still don't know where to organize your company meal, Grupo Premium offers you the most select spaces and the most varied Christmas menus, so you can be sure that your celebration will be a success. Do you want to know what surprises we have for you in-store this Christmas? Keep reading, and we will tell you everything.
Celebrate Christmas 2023 at Malaga Premium Hotel
We know these special dates are significant to you, and you love celebrating them with your loved ones. Therefore, in Grupo Premium, we put our spaces at your disposal to make your Christmas meetings as memorable as possible. Are you looking for a cozy place to enjoy a delicious Christmas dinner? If you haven't experienced a Christmas dinner or company meal in Bendito yet, you are in luck. For this year, the Malaga restaurant Bendito has prepared three complete menu options for all tastes. In addition, to make your Christmas experience even more premium, you can choose whether you want to complete your Christmas menu with a welcome drink, an open bar to extend the table, or even reserve a space on our Terraza de San Juanto enjoy delicious cocktails and the fantastic Malaga skyline. How do you like this plan?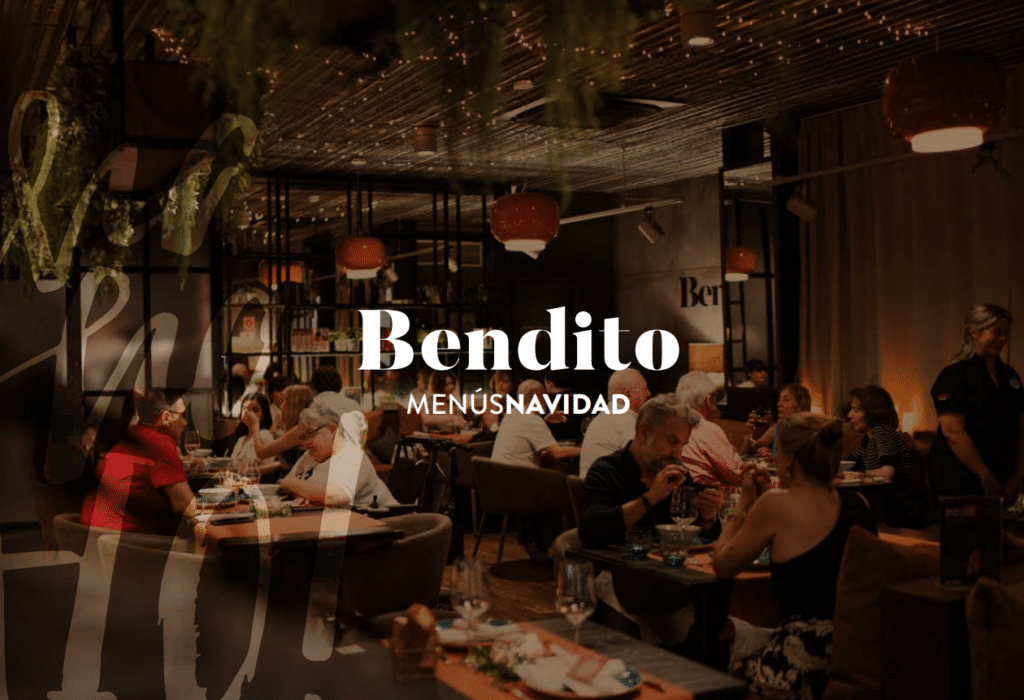 Let's now know some details of the menu for the company meals of Bendito. You can choose between three models, Snowflake, Mistletoe, and Christmas Lights; in all of them, you will enjoy a delicious selection of starters to share, an individual dish that you will choose according to your preferences, and an exquisite dessert that will sweeten this special night. In addition, you will have an open bar for drinks throughout the meal. Can you ask for more?
If you need more information about the star dishes that we will have on the menu, we already tell you that you can taste delicacies such as a Glazed tuna belly, caramelized pisto, peasant egg, a Grilled Iberian feather on onion potatoes, and Guasacaca of fried almonds or a Rustic prey and pillow of roasted sweet potato with goat cheese. The sweet tooth can enjoy Creamy white chocolate, crunchy Oreo, cocoa, vanilla sauce, or a baked cottage cheese cake with chantilly and braised strawberries. Is your mouth already watering?
Gather your coworkers and book your table in Bendito to celebrate Christmas 2023 in Malaga. Remember to gather at least eight people and give seven days' notice. You won't regret it!
If, on the other hand, you want to live a unique gastronomic experience at Christmas, we also have the ideal place. In our Yubá Experience dining experience space, Christmas 2023 in Malaga is experienced differently.
Get ready to live a unique sensory and taste journey in an intimate environment. Enjoy the best signature cuisine from chef Mario Rosado, who will introduce you to his Baggagemenu in 13 passes. As you know, capacity is limited to small groups of between 8 and 10 people, so the experience is very personal.
What do you think if we improve the bet with a Premium pairing? Choose from the three different proposals of our chef and focus on enjoying this trip with your loved ones. Don't hesitate to give away Premium experiences for Christmas.
Savor Batik Restaurant's Christmas Menus
If you liked Bendito and Yubá's Christmas plans, wait until you know what Batik has prepared so your company dinner goes out to order. For us, it is essential that, on these dates, you only have to enjoy time with your family and friends and exchange conversations and gifts; we make sure that the rest is to your liking.
What if you surprise your colleagues with a welcome drink reception? This way, you will foster bonds between team members, and the conversation will flow. In addition, if you do not want to limit the Christmas celebration to a dinner, we invite you to tell us what ideas you have in mind. Do you want a private setting to hold a team talk, give a speech, or organize a group game? Our team is pleased to help you with everything you need to make your Christmas party go perfectly.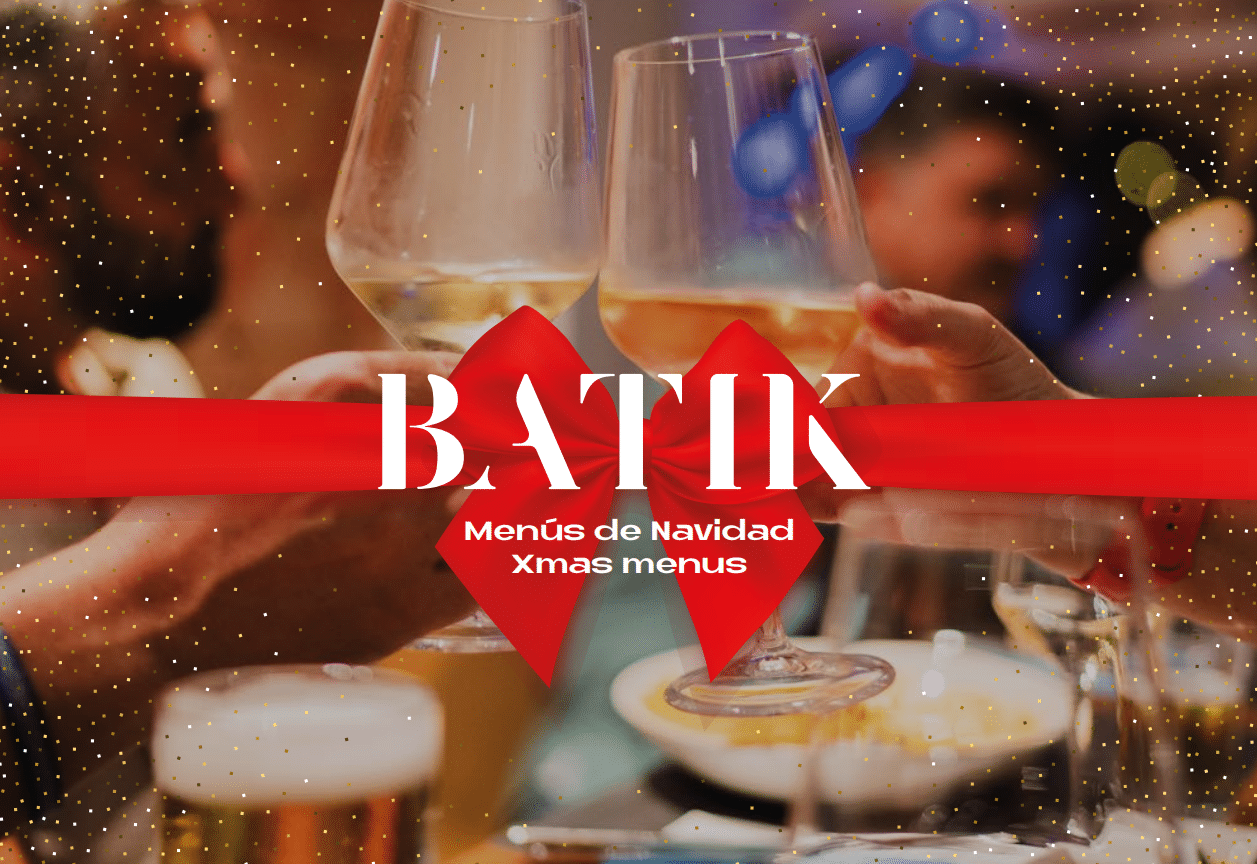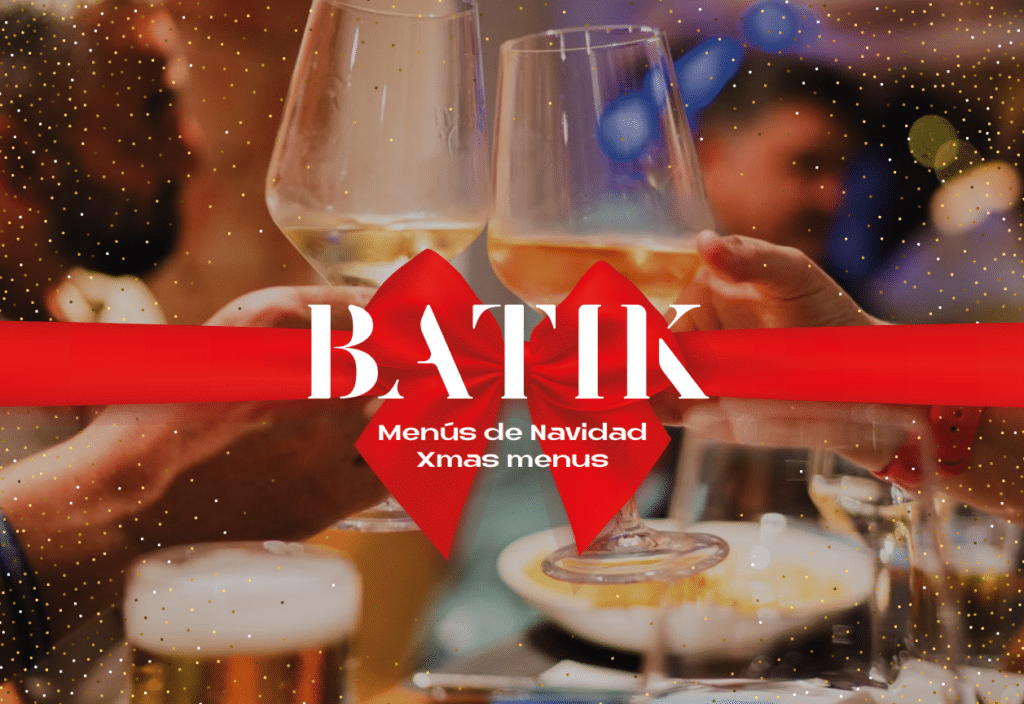 Next, gather your coworkers for a delicious Christmas menu at downtown Batik restaurant in Malaga. We invite you to meet Melchior, Gaspar, and Baltasar, the main menus of the night. Thanks to them, you will taste a selection of starters, an exquisite main dish, and a delicious dessert without forgetting that you will have unlimited drinks throughout the meal.
Ready to savour starters like our Spicy Tuna Tartare, Axarquia Avocado, and Green Raff Spicy Tomato Gazpacho or False Pioneer Foie with Cider Apple and Roasted Almonds? As main dishes, we suggest trying the lacquered duck with tamarind honey and rice wok with coconut and roasted peanuts or the roasted salmon with white vermouth velouté and lime on garlic sauteed vegetables. And, for dessert, savor the Panna cotta with 43 liqueur caramel banana, dulce de leche, and crumble or the white chocolate Snickers and caramel with peanut butter. These Christmas menus will not leave anyone unmoved!
Finally, for you to experience Christmas 2023 in Malaga with an evident Premium seal, we recommend extending the table with our open bar or, if you prefer, enjoying drinks at La Terraza de la Alcazaba, admiring the privileged views of the city. What are you waiting for to book this Premium Christmas plan as soon as possible? Gather eight people and prepare to celebrate Christmas 2023 in Malaga as you deserve.
Experience Your Company's Food in the Purest La Fábrica Style
Do you have a December agenda for Christmas meetings with family, friends, and colleagues? We know that on these dates, you love to share a delicious meal with all your loved ones; that is why Grupo Premium prepares its different establishments and offers multiple options for all tastes.
Now comes the turn of La Fábrica, the perfect Premium restaurant for the most party-goers. If you want a relaxed atmosphere to enjoy a delicious meal with friends, this is the place for you. Prepare to experience Christmas 2023 in Malaga, surrounded by good live music, the best party atmosphere, and the gastronomic proposal that triumphs the most. The magic of Christmas is lived in the spacious lounge of La Fábrica Cruzcampo. If you want to organize an even more exclusive experience, you can always surprise your guests with a unique beer experience: blind tastings, visits to La Fábrica, welcome drinks, etc.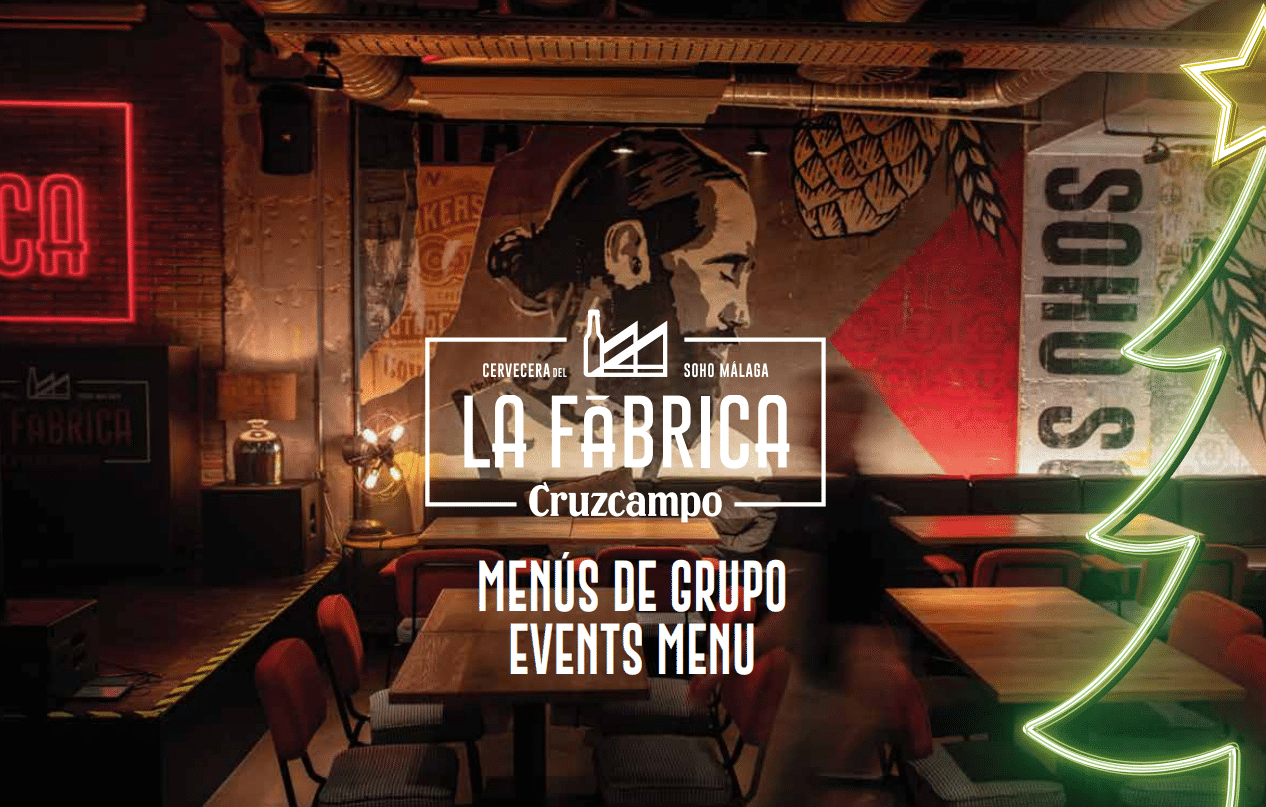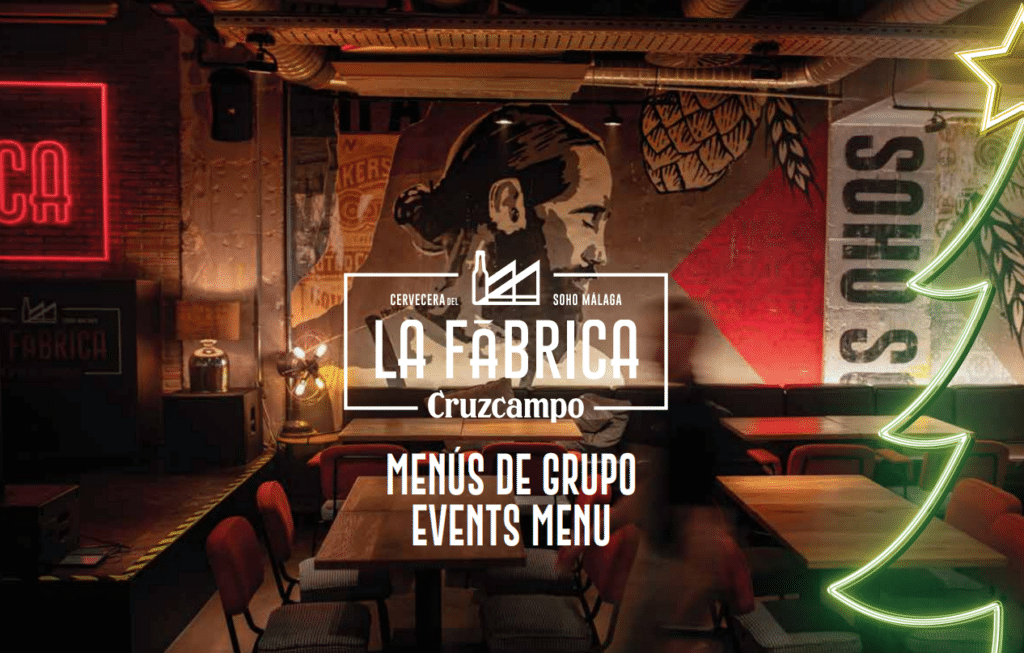 As we know that food is an art, we have organised a selection of three Christmas menus so you can choose the gastronomic offer your body asks for. Choose from fun, fun, fun, Ande, ande, ande, and La Marimorena. They all come full of starters to share, an individual dish to choose between meat or fish, and a delicious dessert that will complete the night to make it even more special. Let's see what surprises the most magical night of the year has for us.
Do you want to savor our creamy jerky and smoked scamorza croquettes with fried pepper mayonnaise or the succulent Kentucky-style crispy chicken marinated with IPA beer and sweet chili? When the main courses arrive, will you choose a delicious Hamburger from La Fábrica, a marinated tuna Tataki with pea puree, pickled radish, and toasted sesame, or grilled Iberian pork tenderloin with Char Siu sauce, Korean chives, rice wok with broccoli and pak choi? What a dilemma! And don't forget to leave room for dessert, like our New York-style payoyo cheesecake with quince compote and honey. You will melt with pleasure! And do not forget to pair our menu with the craft and exclusive beers of La Fábrica or the best of the Premium winery.
Feel the Magic of Christmas 2023 in Malaga on our Terraces
As you may have noticed, Premium Group has plenty of Christmas gastronomic options. Because we know that at Christmas, you want everything to be perfect, the Premium team works in every establishment so that your Premium Christmas experience is not missing the slightest detail. However, now that you're up to date with all the Christmas menu options, how about we round out your Christmas meal with a height plan?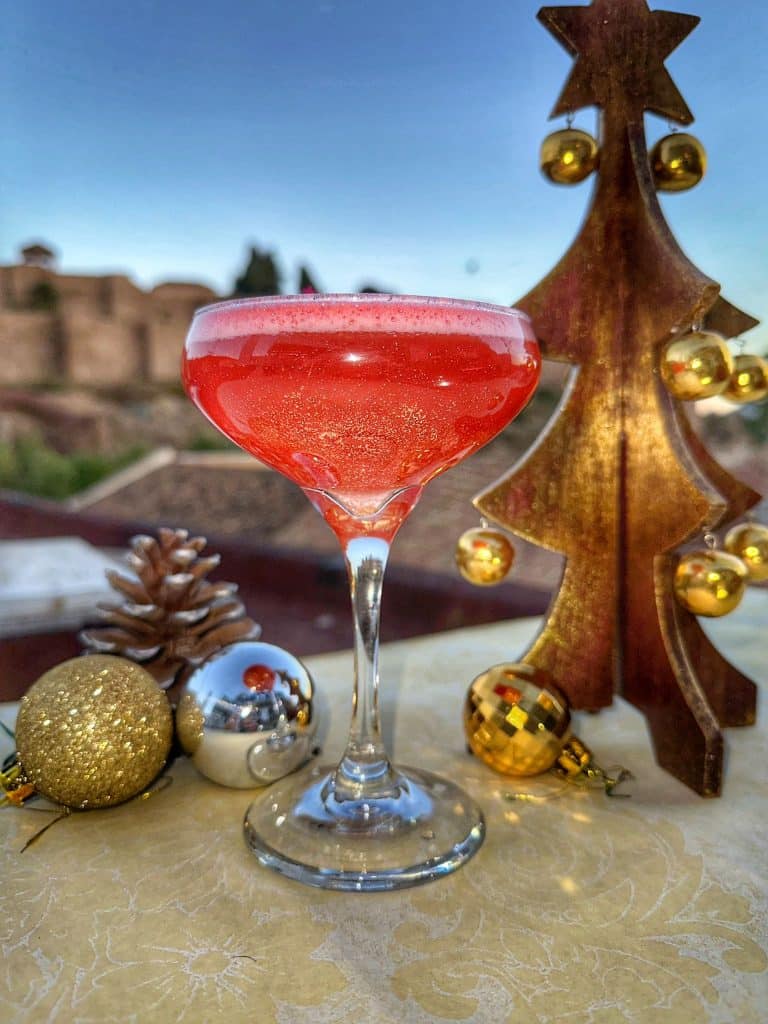 Of course, we mean the most Premium terraces in Malaga. We have already given you some details about the Christmas plans for La Terraza de San Juan and La Terraza de la Alcazaba, where you can continue your business meal once the plate dance is over. Have a few drinks with your coworkers and toast to Christmas 2023! What better setting to provide than our privileged views of downtown Malaga from above?
But that's not all, because our Apartamentos Málaga Premium's terraces also offer you some unique Christmas plans. Go to La Terraza de San Telmo and enjoy a Premium Christmas experience. What do you think about tasting a delicious signature cocktail from our exclusive Christmas selection while conversing with your loved ones? Feel the sun's rays and enjoy the pleasant breeze and views of the Malaga coast in the distance.
On the other hand, if you intend to celebrate your business meals with a private event, do not hesitate to go to La Terraza del Quizás. On this terrace, located on the top floor of the Apartamentos Málaga Premium building on Granada Street, you will have a perfect private space to organise any event. We have an indoor heated and outdoor area with views of the city, so your event goes perfectly, regardless of the weather conditions. In addition, our expert team will be happy to advise you and adapt the spaces according to your needs. Are you ready to check it out? We will be waiting for you!
Please get in touch with us if you still have questions about the most Premium Christmas plans.Call us at 952 06 38 02 or email us at info@grupopremium.es, and we'll provide you with every piece of info you need. We are waiting for you this Christmas 2023 in the Premium Group spaces!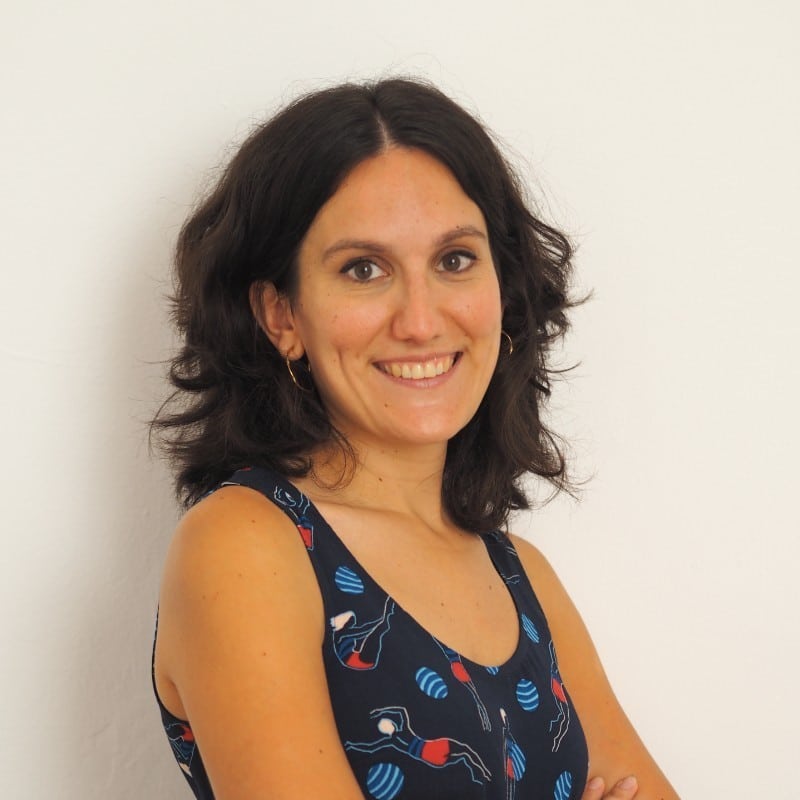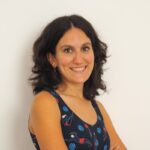 Communications Director at Grupo Premium, born and raised in Malaga. Expert in content and marketing.